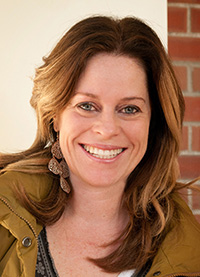 Associate Professor of German Studies and Philosophy, German Studies Chair
Biography
Julia A. Ireland is Associate Professor of Philosophy and specializes in European philosophy, with an emphasis on 19th- and 20th-century German philosophy, comparative literature, and Ancient Greek philosophy. She teaches seminars on Heidegger, Hannah Arendt, Rilke, and architecture, and is also a committed first-year Encounters instructor. Whatever the text or course, her practice of philosophy is tied to an ethics of close-reading, careful attention to language (this often includes German words!), and the demand that students risk an authentic sense of voice in their written work.
Professionally, Julia is most well-known as a Heidegger scholar and translator, and is currently completing two books on Heidegger—one on Heidegger's relationship to the German Romantic poet, Friedrich Hölderlin, and the other on Heidegger's politics during National Socialism. Her research has been supported by grants from the National Endowment for the Humanities, the Alexander-von-Humboldt-Foundation, and the Fulbright Foundation, and she is regularly invited to present papers both nationally and internationally. In 2017 she was elected Presiding Officer of the Heidegger Circle—the first woman in the organization's fifty-one year history—and was also the recipient of Whitman's G. Thomas Edwards Award for Excellence in the Integration of Teaching and Scholarship.
Julia can often be seen on campus with her terrier, Pym, or you might run by her house and find her gardening. She is currently trying to finish Proust's Remembrance of Things Past (a second attempt, and loving it more this time), and is slowly working on her own novel, which is modeled after the heroines found in George Eliot. A huge fan of Walla Walla and reading, she serves on the board of the Walla Walla Public Library, and helped institute the library's "Big Ideas" talks.
Education
Ph.D.
DePaul University
M.A.
DePaul University
B.A.
Whitman College