Recent Student Research
Current projects for the 2015-2016 year:
Jason Anthony, '16: Trace Metal Substitution in Jarosite
David Burtt, '16: Exploration of Mammoth Provenance through Analysis of Strontium Isotopes
Kevin Gardner, '16: Facies modeling in the Cretaceous Upper Nanushuk Formation at Slope Mountain, North Slope, Alaska
Lena Goss, '16: Microorganisms found in a metal-impacted stream, Blackbird Creek, Idaho
Henry Lanman, '16: Moraine Morphology, Glacial Sculpting, and Moraine Chronology of the East Tana Valley, Islands of Four Mountains, AK
Jon Miranda, '16: Geochemical Tephrachronology of the Island of Four Mountains, Alaska
Jon Miranda analyzes volcanic ash chemistry on Whitman's Scanning Electron Microscope.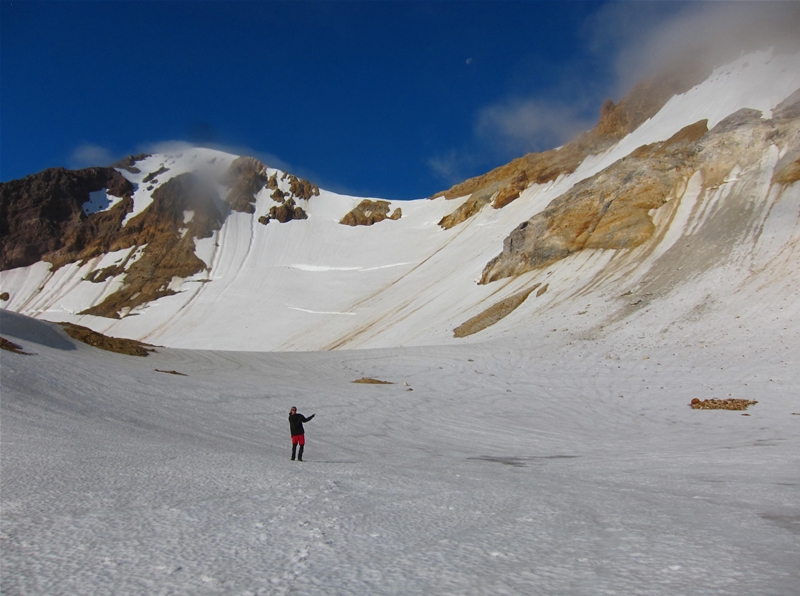 Henry Lanman conducts research on glacial processes in the Aleutian Islands.
Jason Anthony collects water samples in Idaho for his geochemistry thesis.