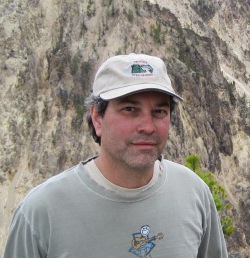 Arthur G. Rempel Professor of Biology
Research
My research is in plant gene discovery, developmental genetics, and functional genomics. My laboratory uses the species Arabidopsis thaliana - the major model system for plant genome research worldwide - to identify genes and define their functions in plant development and reproduction.

The lab - "Team Weed" - is currently working with two groups of genes. One, the PIRLs, encodes Plant Intracellular Ras-group LRR proteins, a family of 9 leucine-rich repeat proteins structurally related to animal LRR proteins involved in cell signaling and gene regulation (Forsthoefel et al, 2005). Using a reverse-genetics approach with Arabidopsis gene knock-out mutants, we've established that at least 4 PIRLs are important in the formation of pollen, a process crucial for plant reproduction (Forsthoefel et al, 2010; 2011; 2013; 2018). Team Weed also is characterizing several PPR genes essential for embryo development (Cushing et al., 2005). These projects require an integrative approach using a combination molecular techniques, genetics, microscopy, cell imaging, and plant transformation. Our work has been supported by the National Science Foundation, USDA, M.J. Murdock Charitable Trust, and Whitman College.
Teaching
I teach courses in the Biology department and in the Biochemistry, Biophysics, and Molecular Biology program (BBMB), and I advise senior theses and supervise student research in molecular biology and genetics.