Greater Yellowstone Ecosystem, Wyoming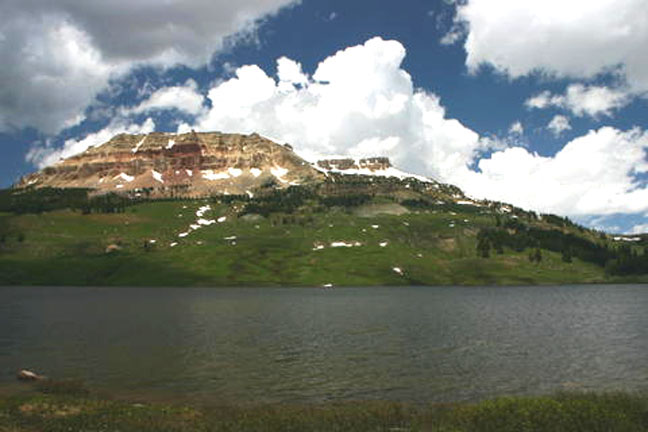 Students, alumni, parents, friends of the college, and their families spend a week studying the geology and ecology of the Greater Yellowstone Ecosystem, a spectacular area of North America. Late May/early June is the ideal time not only for viewing of bison and elk, and hopefully wolves and grizzlies, in Yellowstone's Lamar Valley, but also for getting there before most of the tourists.
Bob Carson, Whitman professor of geology and environmental studies, has been doing research and teaching in northwest Wyoming since 1990. He and his wife, Clare Carson, biologist and former Associate Dean of Students at Whitman College, lead the explorations. The week includes multiple excursions into Yellowstone Park; trips to Sunlight Basin, Beartooth Pass, and the Heart Mountain "fault"; a day in Cody, Wyoming at the Whitney Gallery of Western Art and the Buffalo Bill Historical Museum; and optional exploration of Spirit Mountain Cavern and White Mountain, horseback riding, fishing, and constructive loafing.
Base camp is scenic Hunter Peak Ranch on Clarks Fork of the Yellowstone River, 150 miles southwest of Billings and 30 miles east of Yellowstone National Park.
For information and reservations contact Bob Carson.
To read a collaborative student essay from the 2006 trip click here.
To read a student essay from the 2010 trip click here.
The next field trip, designed for folks over 50, is May 25 - June 4, 2017.