Asian and Middle Eastern Studies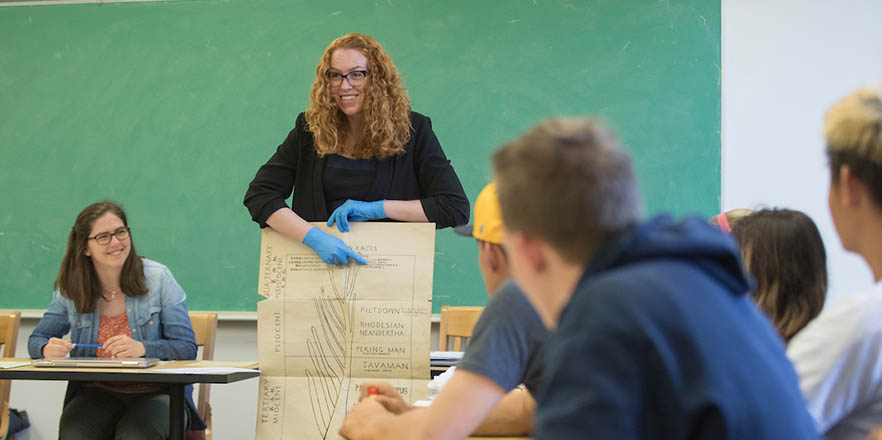 As a student in Asian and Middle Eastern Studies (AMES), you will explore a broad range of diverse issues across traditional disciplines in the liberal arts, from Chinese art and folklore to South Asian politics, and will reexamine traditional borders and boundaries between nations and peoples in Asia. Because the program encompasses, and in many ways, transcends, traditional programs in history, religion, literature and politics, you will finish the program with the knowledge, skills and cultural tools you need to become a service-minded global citizen and leader.
What Will You Study?
In addition to a rigorous, comprehensive curriculum of more than 30 courses spanning fields such as anthropology, art, and politics, AMES majors also study two years of a foreign language, often Chinese or Japanese, with faculty and native speakers who serve as assistants in the language classes. Small class sizes and student-faculty ratios ensure students collaborate closely and build strong professional relationships with professors who are experts in the cultural and geographical areas they seek to explore.
Additional Opportunities
The AMES program encourages students to immerse themselves in the cultures they study and sharpen their language skills by living in the Tekisuijuku (Japanese) or the Asian Studies House (Chinese), as well as through tailored study abroad programs. These include the Associated Kyoto Program, a study abroad program that is sponsored by Whitman along with 14 other prestigious liberal arts colleges in the United States; a cooperative program with several other liberal arts colleges for study in Kandy, Sri Lanka; and programs for study at other universities in China, Hong Kong, India, Indonesia, Japan, Korea, Nepal, Sri Lanka, Taiwan, Thailand and Vietnam.
In odd-numbered summers, we offer the Whitman Summer Studies in China program, a six-week academic program at Yunnan University in Kunming, China, specifically for Whitman students interested in Chinese studies. In addition, the Whitman in China Teaching Program provides an opportunity for recent graduates to spend a year teaching English to university students at Yunnan University in Kunming, Shantou University in Guangdong, and the Northwestern Polytechnical University in Xi'an.
Students are also encouraged to apply for the U.S. Department of State's Critical Language Scholarship program, a fully-funded summer overseas language and cultural immersion program targeted to students who intend to apply their critical language skills in their future professional careers.