Past Events
September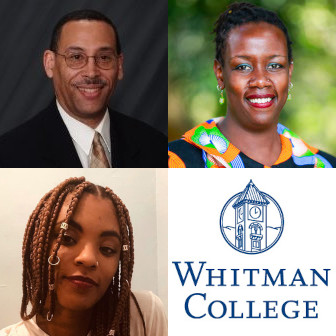 Sep. 4: Black Life at Whitman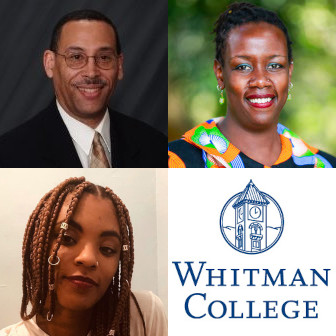 Sep. 4: Black Life at Whitman
Stories From Across the Years
A conversation between current Black students and alumni who graduated at different times in the history of the college. Current officers of the Black Student Union Aliyah Fard (Politics - Environmental Studies; 2022) and Hannah Paul (Hispanic Studies, Art; 2022) will interview Stephen Hammond (1979), Wanjiru Kamau-Rutenberg (2001) Cherokee Washington (2017) about their experiences at and since graduating from Whitman. The panel will be an open-form conversation including a discussion of challenges and opportunities, experiences and lessons learned, how all of that shaped the panelists' lives after Whitman, and their hopes and dreams for the future of the college.
Biographies
Steve Hammond graduated from Whitman in 1979 with degrees in Mathematics and Geology. Steve was a Federal civil servant at the Department of the Interior's United States Geological Survey (USGS) for almost 40 years. As a retiree, one of Steve's personal interests includes genealogy and family-history research, on which he has given many public talks. As a student at Whitman, Steve was the founding member of the Multi-Ethnic Center for Cultural Affairs (MECCA) interest house. He currently serves on the Board of Trustees. Steve volunteers to support youth and increase interest among women and minorities in the pursuit of STEM careers.
Wanjiru Kamau-Rutenberg graduated from Whitman in 2001 with a degree in Politics and earned a PhD in Political Science from the University of Minnesota. Wanjiru founded and served as Executive Director of Akili Dada, an award-winning leadership incubator that invests in high-achieving young women from under-resourced families. She lives in Nairobi and currently serves as the Director of African Women in Agricultural Research and Development (AWARD), working towards strengthening the production and dissemination of more gender responsive agricultural research and innovation. Wanjiru currently serves on the Whitman President's Advisory Board.
Cherokee Washington graduated from Whitman in 2017 with degrees in Psychology and Rhetoric Studies. Cherokee is passionate about identity politics, race relations, sports and identity politics, Black feminism, intersectionality, antiracism, radical kindness, and compassionate communication. At Whitman, she was the first Associated Students of Whitman College Diversity and Inclusion Director, co-leader and Diversity Director for Whitman Teaches the Movement, and was a member of the varsity volleyball team. She is currently pursuing a master's degree in cultural sports psychology with a focus on developing methods for cultural competency and anti-racism, and hosts the podcast Mixed and Confused.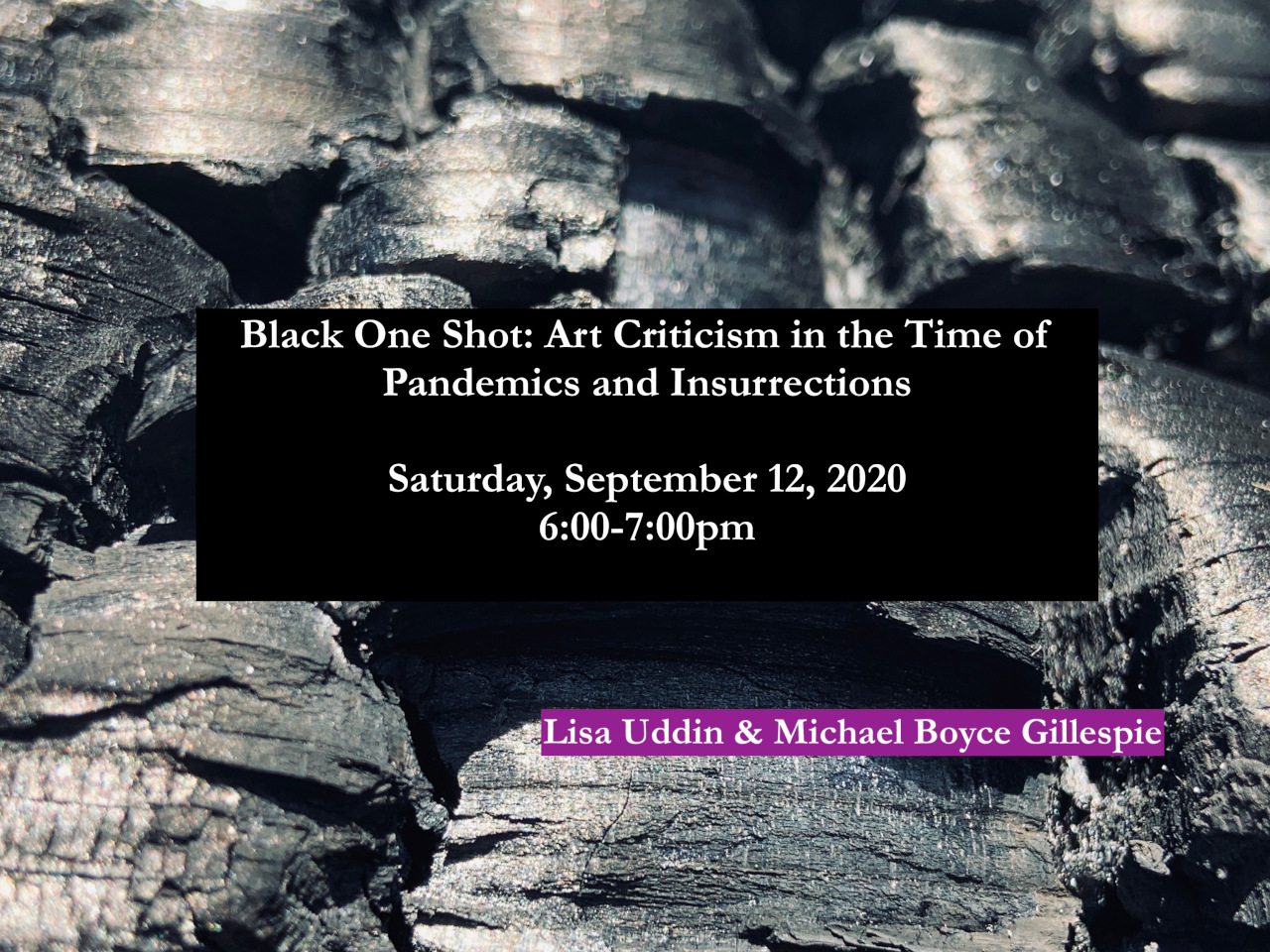 Sep. 12: Lisa Uddin and Michael Gillespie, "Black One Shot"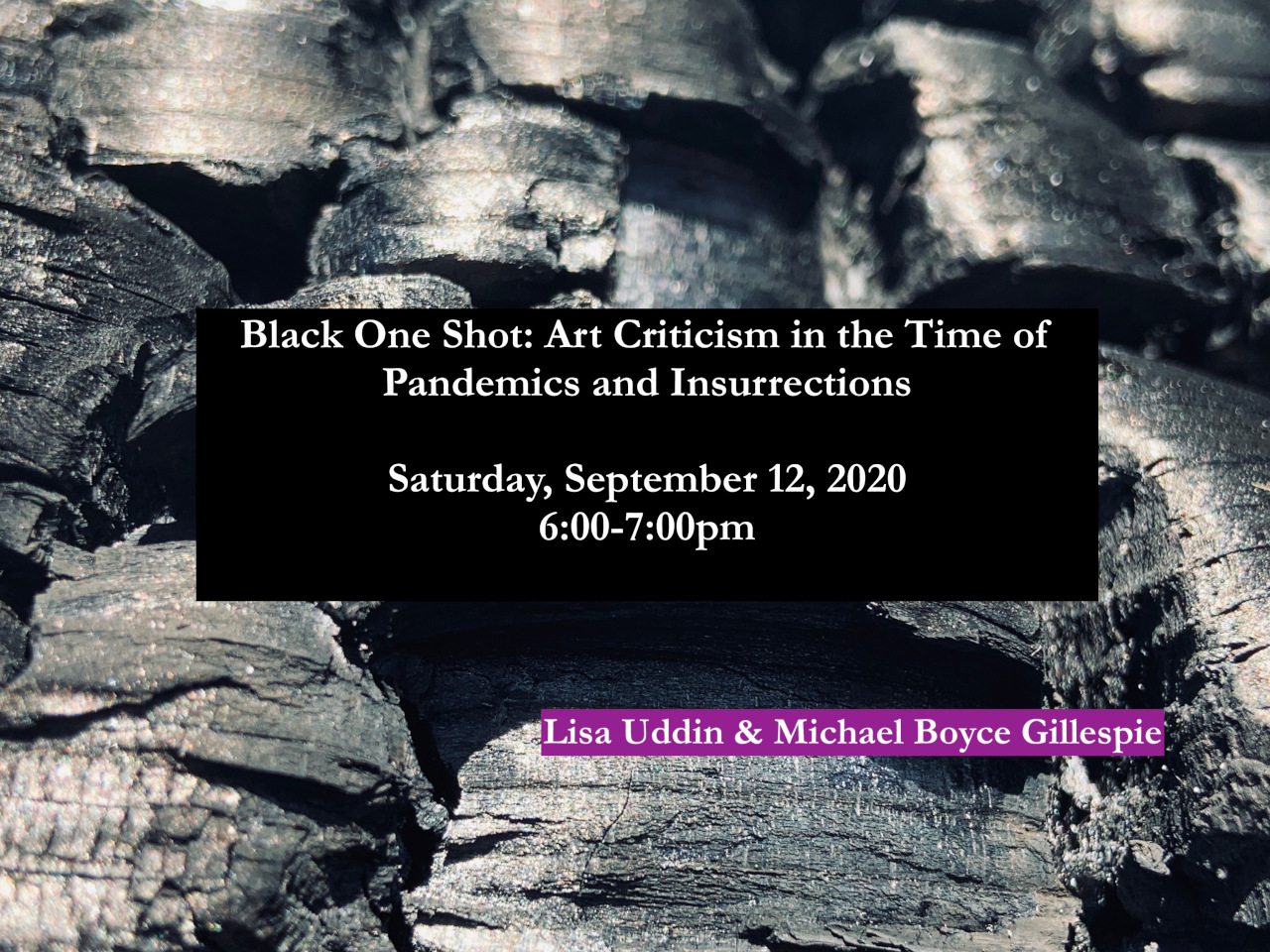 Sep. 12: Lisa Uddin and Michael Gillespie, "Black One Shot"
Art Criticism in the Time of Pandemics and Insurrections
A conversation between the editors of Black One Shot. Co-edited by Associate Professor of Art History and Visual Culture Studies, Lisa Uddin, and Associate Professor of Film at City College of New York and the Graduate Center (CUNY), Michael Boyce Gillespie, Black One Shot is an ongoing online art criticism series that commits to the art of blackness. Written by scholars, critics, and curators at 1000 words a pop, these pieces divest from academic respectability to inhabit the speculative, ambivalent, irreconcilable ways of black forms. Join us for an evening of reflection on the power of black art and criticism in our current moment.
Pieces discussed:
Biographies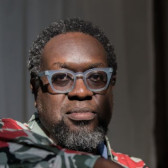 Michael Boyce Gillespie is the author of Film Blackness: American Cinema and the Idea of Black Film (Duke University Press, 2016). His recent work has appeared in Black Light: A Retrospective of International Black Cinema, Flash Art, Unwatchable, and Film Quarterly. He teaches at the City College of New York and the Graduate Center (CUNY).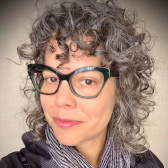 Lisa Uddin is author of Zoo Renewal: White Flight and the Animal Ghetto (University of Minnesota Press, 2015), and has recent writing in the volume Race and Modern Architecture: A Critical History from the Enlightenment to the Present (University of Pittsburgh Press, 2020), ASAP/J, Los Angeles Review of Books, and Postmodern Culture. She teaches at Whitman College.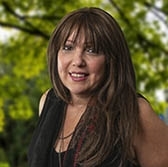 Sep. 15: Elyse Semerdjian, "Rubber Bullets"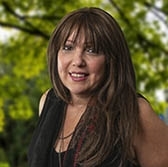 Sep. 15: Elyse Semerdjian, "Rubber Bullets"
How Counterinsurgency Tactics from the Middle East Are Used to Police Black People and BLM Activists in America
The policing of Black bodies has a long history in the United States, stretching back to slavery. That history is now intertwined with the logics of the War on Terror and twenty years of policing Brown Muslim bodies. Many of these new repressive American police tactics and technologies were developed in the Middle East to suppress Arab dissent. Primary examples of these policies include the War on Terror in Afghanistan, the US occupation and counterinsurgency in Iraq, and US military/police collaboration and support for the Israeli occupation of Palestine. This lecture provides a genealogy of these tactics and materials, including how they were first used in Middle East counterinsurgency from Palestine to Iraq, only to appear in the United States in Ferguson (2014) and Minneapolis (2020). Some of the worst practices in the Middle East have come home to roost, posing a threat to human rights and democracy.
Biography
Elyse Semerdjian is Professor of Islamic World/Middle Eastern History at Whitman College. She teaches a broad range of courses on the subject of gender, sexuality, social history, culture and politics of the Middle East. A specialist in the history of the Ottoman Empire and Syria, she authored "Off the Straight Path: Illicit Sex, Law, and Community in Ottoman Aleppo" (Syracuse University Press, 2008) as well as several articles on gender, non-Muslims and law in the Ottoman Empire. She is currently teaching a course at Whitman on this topic — History 322: History of the Palestinian-Israeli Conflict — and teaches several courses that deal with the politics and history of the Middle East. Semerdjian is currently thinking a lot about violence, atrocity, gender and the body as she finishes writing her second book, "Remnants: Encrypted Bodies, Gender and Memory of the Armenian Genocide."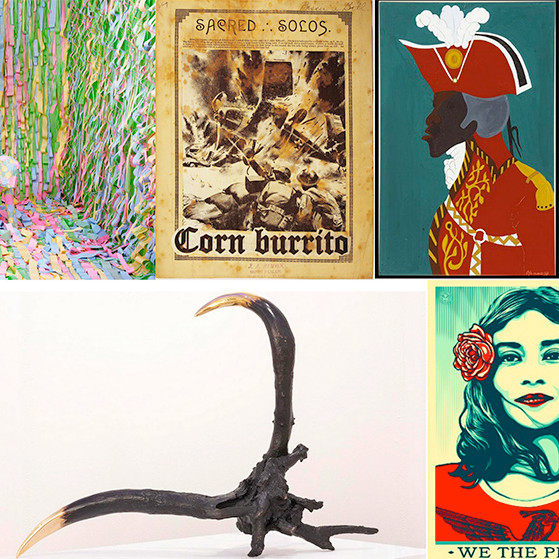 Sep. 21: Art, Objects, Archives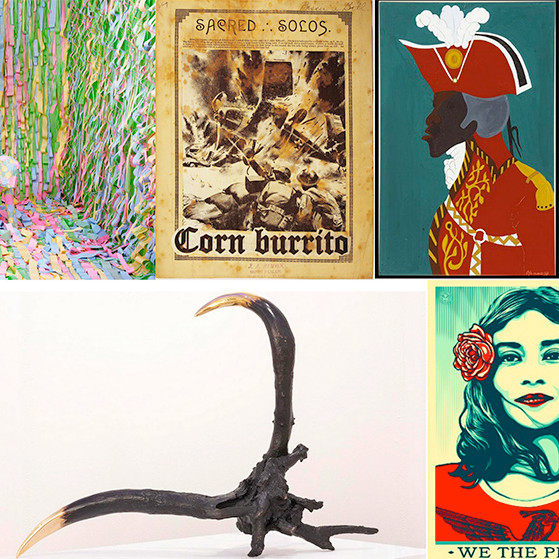 Sep. 21: Art, Objects, Archives
Teaching Race, Violence and Health with Local Collections
Please join Co-Directors of the Sheehan Gallery Kynde Kiefel and Daniel Forbes, Exhibitions and Collections Manager of the Maxey Museum Libby Miller, and Penrose Library Archivists Ben Murphy and Dana Bronson for a 50-minute webinar. They will share a few pieces from Whitman's collections, connecting these items to this year's campus-wide theme of Race, Violence, and Health, and offer ideas for integrating collections, exhibitions and archives into classes and pedagogical projects. They will also speak to the transformative/reparative and activist possibilities found in the making, gathering and research of art/objects/texts.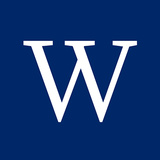 Sep. 29: Structural Racism in the Workplace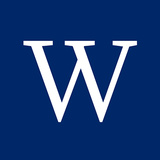 Sep. 29: Structural Racism in the Workplace
Racism is deeply ingrained in our society, including our places of work.
Many organizations are discussing how to tackle systematic racism in the workplace. How are racial bias and discrimination being addressed? What progress can be seen?
Join a panel of alumni as they discuss their experiences as professionals of color and what their past and current places of work have done—or haven't done—to create antiracist structures and culture at work.
Panelists include:
Sarah Claxton Deming '10, Senior Brand Marketer: Throughout her career, Sarah has thrived when she's been in a consumer-centered role whether that was in the Tech, CPG, or Healthcare industries. After graduating from Whitman College, she worked as a fellow at the Sonoma County Economic Development Board before joining Google and spending several years working across Sales and Operations teams. Sarah then attended Northwestern University where she earned an MBA and graduated in the top 10% of her class. She also led Kellogg's Black Management Association which focused on providing community and building allies to fight racism in corporate America. Most recently, Sarah was tapped to lead brand marketing efforts for REAL, a first of its kind rehabilitation device utilizing virtual reality at Penumbra, Inc. At Penumbra, she is on the Executive Committee leading efforts around fighting bias and increasing diversity in hiring and retention. In her spare time, Sarah works as a Career Prep coach for undergraduate college students for Management Leadership for Tomorrow (MLT), an organization whose mission is to increase underrepresented minorities in senior leadership.

Adam Delgado '12, UX Research: Adam is an User Experience Researcher at Facebook. Based in San Francisco, he works on the Instagram Civic Integrity & Engagement team to design and build products that empower voters in elections worldwide. Adam graduated from Whitman College with a degree in Politics and started his career in Washington DC as a healthcare consultant at Booz Allen Hamilton before working on social impact, diversity and inclusion teams at the International Monetary Fund, Cooley and Google. He is also a Career Prep alumni and Ascend coach to first-generation college students with Management Leadership for Tomorrow (MLT). As an advocate, researcher and storyteller, Adam is committed to advancing equity and belonging by holding space and centering experiences of underrepresented communities in the workplace and beyond.

Kayvon Behroozian '14, Deputy Prosecuting Attorney: Kayvon Behroozian is a Deputy Prosecuting Attorney with the King County Prosecuting Attorney's Office. He is a graduate of the University of Washington School of Law where he was a Gregoire Fellow. Prior to becoming an attorney, Kayvon served as a Policy Advisor at the White House Domestic Policy Council under the Obama Administration. There he worked to make nationwide progress on policies that reduce the unnecessary incarceration of people most vulnerable to becoming justice involved. He also served as an assistant at the U.S. Department of Energy's Office of the Secretary and Office of Public Affairs. Kayvon holds a Bachelor's in Politics from Whitman College, in Walla Walla, WA and is originally from Woodinville, WA.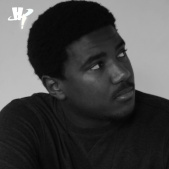 Sep. 29: Khalid Johnson, "On Being Bulletproof"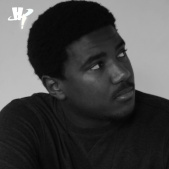 Sep. 29: Khalid Johnson, "On Being Bulletproof"
The Importance of Black Superheroes
Join comics creator Khalid Johnson for a conversation about Black superheroes. His comics and short films can be viewed on his website: https://www.hypercomicsuniverse.com/
Biography
"Hi, I'm a cartoonist and storyteller, and the creator of Dark Watch and Shooting Stars. My passion for comics started at an early age after first seeing Spider-Man in 2002. I currently attend SCAD for an M.F.A. in sequential art. A goal that drives my work is representation and creating stories that provide spotlight to underrepresented groups."
October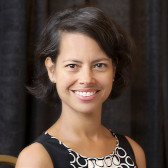 Oct. 6: Monica Uddin, "Trauma, adversity and the epigenome"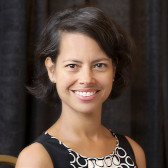 Oct. 6: Monica Uddin, "Trauma, adversity and the epigenome"
Looking within and between generations in two African ancestry populations
Exposure to trauma is unfortunately quite common, with over 70% of adults reporting an experience of trauma globally. Despite the high prevalence of trauma, exposure to such events is not evenly distributed within or between populations. Moreover, the biological impact of traumatic events remains poorly understood. Epigenetic mechanisms have gained prominence as potential mediators of traumatic stress, in part because of their ability to change in response to lived experience, including stressful and traumatic exposures. In this presentation, I will provide an overview of epigenetic studies of traumatic stress in two populations of African ancestry. Drawing on the Detroit Neighborhood Health Study, I will describe recent investigations of how social adversity influences epigenomic processes that elevate risk for stress-related psychopathology in an African American population. I will also present ongoing work to assess the intergenerational impact of stress and trauma on the epigenome in association with exposure to the Rwandan genocide against ethnic Tutsi, as well as the larger H3Africa consortium with which this project is affiliated. Finally, I will describe how both projects help to tackle a persistent public health problem, namely a lack of diversity in genomic data that exacerbates health disparities.
Biography
Monica Uddin is a Professor at the University of South Florida College of Public Health, where she is a member of the Genomics Program housed within the Center for Global Health and Infectious Disease. Her research program focuses on the impact of stress and trauma on the genome and involves multiple, NIH-funded projects grounded in broadening diversity in genomic science. Uddin received a bachelor's degree in Human Biology from Stanford University and a PhD in Anthropology, with a focus on Molecular Anthropology, from New York University. Prior to joining USF, she held faculty positions at Wayne State University School of Medicine, the University of Michigan School of Public Health, and the University of Illinois at Urbana-Champaign.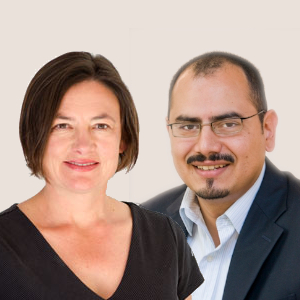 Oct. 8: Common Read Project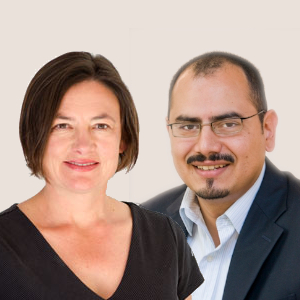 Oct. 8: Common Read Project
Following Whitman's common summer read of How to Be an Antiracist by Ibram X. Kendi, we invite the Whitman community and alumni to discuss the moments of realization Kendi narrates from his life, as a way to consider the epiphanies we've had in our own lives. Associate Professor Erin Pahlke and Associate Professor Gilbert Mireles will provide psychological and sociological perspectives to frame the discussion.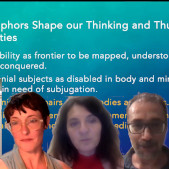 Oct. 8: Decolonizing Activism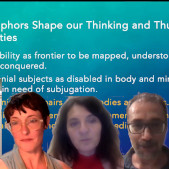 Oct. 8: Decolonizing Activism
Decolonisation as theory and practice has become a central focus in discussions of antiracist futures. Join us for a roundtable discussion of decolonization and its goals. What fault lines mark debates over the specific post- or de-colonial vision we should be fighting for? How have activists worked towards decolonization, and how do colonial logics continue to haunt activist work itself? And what counts as activism in a given time and place? What role does theory come to play in shaping activism and political struggles?
Panelists:
Özge Serin (Visiting Assistant Professor of Politics and Anthropology), "Violence and Civility in Times of Riots and Uprisings"
Lydia McDermott (Associate Professor of Rhetoric, Writing, and Public Discourse), "Cripping the Decolonial and Decolonizing Disability Studies, or the Universal Design of Colonizing Metaphors"
Zahi Zalloua (Professor of French and Interdisciplinary Studies), "A Transnational Plea for #MeToo"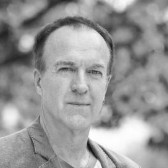 Oct. 12: Rob Nixon, "Slow Violence and Our Political Moment"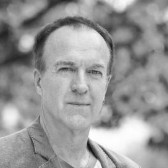 Oct. 12: Rob Nixon, "Slow Violence and Our Political Moment"
When media interest, public policy, and electoral campaigns are shaped around perceived immediate need, how can we convert into image and narrative those disasters that are slow-moving and long in the making, disasters starring nobody, disasters that are attritional and of indifferent interest in our image-driven world? Rob Nixon will discuss slow violence in relation to the most urgent issues of our time, including climate breakdown, Black Lives Matter, COVID-19, and the future of fracking.
BiographyRob Nixon holds the Barron Family Professorship in Humanities and Environment at Princeton University. He is the author of a variety of books, most recently Slow Violence and the Environmentalism of the Poor.
Nixon writes frequently for the New York Times. His writing has also appeared in The New Yorker, The Guardian, The Nation, London Review of Books, Aeon, Truthout, Outside, Boston Review, Public Books, LitHub, Chronicle of Higher Education, TLS, and elsewhere. He is the recipient of numerous awards, including a MacArthur Foundation-SSRC fellowship, a National Endowment of the Humanities Fellowship, and a Guggenheim.
Nixon's work for the past twenty-five years has been focused on environmental justice, particularly in the global South.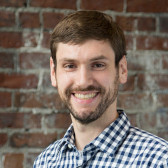 Oct. 13: Benjamin Meiches, "Genocide by Brain"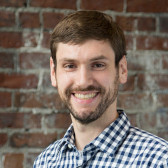 Oct. 13: Benjamin Meiches, "Genocide by Brain"
International Law After Neuroscience
The United Nations Genocide Convention was first created in 1948 and established an official international legal definition of genocide. One component of the convention defined causing serious bodily and mental harm as an act of genocide. However, this part of the convention is rarely employed in contemporary discussions about genocide and mass violence. This presentation demonstrates that the exclusion of mental harm from discussions of genocide was a byproduct of the effort to marginalize experiences of colonial violence by arguing that the psychological effects of deliberate, systemic violence were insignificant. In the 70 years since the creation of the convention, mental harm has never become a part of dominant discussions about genocide. At the same time, emerging discoveries in neuroscience and cognitive psychology have demonstrated the extensive impact of both physical and symbolic acts of violence on the body, the sense of self and communal thriving. Reading the category of mental harm in light of neuroscientific discoveries, such as the plasticity of the brain, offers a new picture of the scale, longevity, regularity and intensity of genocide, one that sadly illustrates that genocide, as defined by international law, is an endemic feature of global politics.
Biography
Benjamin Meiches graduated from Whitman College in 2007, received his doctorate at Johns Hopkins University, and is currently an associate professor of security studies and conflict resolution at the University of Washington-Tacoma. He is the author of "The Politics of Annihilation: A Genealogy of Genocide" (University of Minnesota Press, 2019). His research has appeared in Genocide Studies and Prevention, International Political Sociology, Security Dialogue, Review of International Studies, Critical Studies on Security, Millennium: Journal of International Studies, and elsewhere.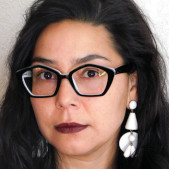 Oct. 20: Felicia Rose Chavez, Anti-Racist Writing Workshop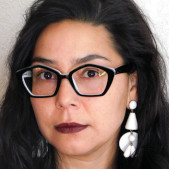 Oct. 20: Felicia Rose Chavez, Anti-Racist Writing Workshop
During the event, participants will learn anti-racist practices that can be used in writing classrooms and creative spaces across disciplines; participants will also have an opportunity to workshop their own writing. As such, participants should bring some writing to share (sharing will be optional). To prepare, please read the Introduction to Chavez's book. This event is for staff and faculty.
Chavez's visit extends from her book The Anti-Racist Writing Workshop: How to Decolonize the Creative Classroom, a captivating mix of memoir and progressive teaching strategies. As the publisher states: "This easy-to-use guide explains how to recruit, nourish, and fortify writers of color through innovative reading, writing, workshop, critique, and assessment strategies."
Biography
Felicia Rose Chavez is an award-winning educator with an MFA in Creative Nonfiction from the University of Iowa. She is the author of The Anti-Racist Writing Workshop: How to Decolonize the Creative Classroom and co-editor of The BreakBeat Poets Volume 4: LatiNEXT with Willie Perdomo and José Olivarez. Chavez served as Program Director to Young Chicago Authors and founded GirlSpeak, a literary webzine for young women. She went on to teach writing at the University of New Mexico, where she was distinguished as the Most Innovative Instructor of the Year, the University of Iowa, where she was distinguished as the Outstanding Instructor of the Year, and Colorado College, where she received the Theodore Roosevelt Collins Outstanding Faculty Award. Her creative scholarship earned her a Ronald E. McNair Fellowship, a University of Iowa Graduate Dean's Fellowship, a Riley Scholar Fellowship, and a Hadley Creatives Fellowship. Originally from Albuquerque, New Mexico, Felicia currently serves as Scholar-in-Residence in Creativity and Innovation at Colorado College. Learn more about the anti-racist workshop model here: https://www.antiracistworkshop.com/.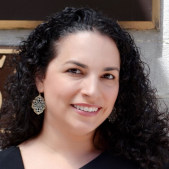 Oct. 23: Nicole Gonzalez Van Cleve, "Crook County"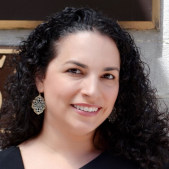 Oct. 23: Nicole Gonzalez Van Cleve, "Crook County"
Racism and Injustice in America's Largest Criminal Courts
Nicole Gonzalez Van Cleve, Ph.D., is a writer, sociologist and legal scholar whose research examines how the criminal justice system reproduces racism despite due process protections. She is the author of the acclaimed book, Crook County: Racism and Injustice in America's Largest Criminal Court, which is the winner of 11 awards or finalist distinctions for its contribution to the areas of sociology, law, criminal justice, and media. She is the winner of her discipline's highest book honor, The American Sociological Association's Distinguished Book Prize as well as an NAACP Image Award Finalist in the category of "Outstanding Literary Work - Debut Author." Her new book, The Waiting Room, is part of the series The Southside from Amazon Original Stories and is a collaboration with the Pulitzer Prize–winning team at The Marshall Project.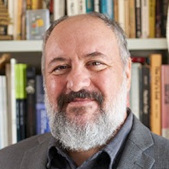 Oct. 28: Robert Jacobs, "Nuclear Colonialism"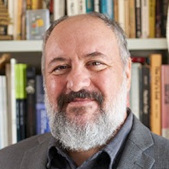 Oct. 28: Robert Jacobs, "Nuclear Colonialism"
Selecting the Irradiated
There have been over 2,000 nuclear weapon tests since 1945. These tests have deposited radioactive fallout into downwind communities where millions of people live—leaving a wake of sickness, early mortality, forced evacuations and ongoing radiological contaminations. Nuclear Weapon States have selected locations to test these weapons where the downwind populations have little political power or capacity to resist their exposures. Many are in colonial, postcolonial or trust territories. Several Nuclear Weapon States never conducted any tests inside their own countries; those that did test domestically located sites near ethnic or racial minority communities. This lecture will survey the history of atmospheric nuclear testing during the Cold War, the specifics of how communities were selected for irradiation, and their radiological legacies.
Biography
Robert Jacobs is a Professor at the Hiroshima Peace Institute and the Graduate School of Peace Studies of Hiroshima City University. He is a historian of nuclear technologies and radiation technopolitics. Jacobs is the author of The Dragon's Tail: Americans Face the Atomic Age (2010), (also available in a Japanese translation published by Gaifusha in 2013), and the editor of Filling the Hole in the Nuclear Future: Art and Popular Culture Respond to the Bomb (2010), and numerous other books and journal articles on nuclear history. His curated exhibition of Cold War material culture artifacts, Nuke York, New York (2011-12), has been installed at museums and galleries in the United States. Jacobs co-founded the Global Hibakusha Project, which conducts field research at radiation affected sites and in radiation affected communities around the world. His book based on this research, Nuclear Bodies: Radioactive Decay of Self, Community and Planet, will be published by Yale University Press in 2021. In a former life, he was a chef and worked in the organic produce industry.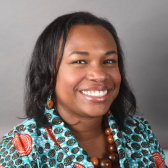 Oct. 29: Dania V. Francis, "Black Underrepresentation in STEM fields"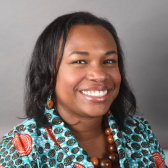 Oct. 29: Dania V. Francis, "Black Underrepresentation in STEM fields"
Moving Beyond Deficit-Based Explanations
In the U.S., Black students are underrepresented in STEM courses, putting them at a disadvantage in a labor market that rewards STEM skills and preventing STEM fields from benefiting from diverse perspectives. Popular explanations for this underrepresentation are often deficit-based – focused on what Black students lack that keep them from full participation in these courses. This talk will draw upon insights from a trio of papers that point to alternative explanations for Black underrepresentation in STEM courses. Specifically, I point to a history of racialized tracking in public high schools that dissuades Black students from taking advanced math courses, social isolation resulting from this history of racialized tracking, and contemporary evidence that school counselors exhibit racial and gender bias in recommending students for advanced math courses. These results imply that solutions for Black underrepresentation in STEM that focus solely on improving Black students' skills, preparation, or motivation (deficit-based solutions), will fail to fully address underrepresentation because they fail to address underlying institutional and structural causes.
Biography
Dr. Dania V. Francis is Assistant Professor of Economics at University of Massachusetts Boston. Her current research involves using experimental and quasi-experimental methods to identify structural causes of racial and socioeconomic academic achievement gaps. More broadly, Dr. Francis' research interests include examining racial and socioeconomic disparities in education, wealth accumulation, and labor markets. She is the co-author of an influential paper titled "The Economics of Reparations" in the American Economic Review. Her research has also been published in Science, Review of Development Economics, and Review of Black Political Economy among other peer-reviewed journals.
Dr. Francis received her doctorate from Duke University and also holds a master's degree from Harvard University and a bachelor's degree from Smith College. She is a board member of the National Economics Association and a National Academies of Education/Spencer Foundation Postdoctoral Fellowship award recipient (2018-2019). Dr. Francis has been featured on CNBC International and TRT World and her work has been written about in several major publication outlets.
November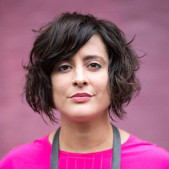 Nov. 2: Sarah Luna, "Queer Intimacy and Violence in a Mexican Border City Prostitution Zone"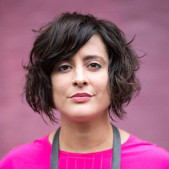 Nov. 2: Sarah Luna, "Queer Intimacy and Violence in a Mexican Border City Prostitution Zone"
Based upon twelve months of ethnographic research in 2008-2009 in the Mexican border city of Reynosa, Tamaulipas, this talk gives a queer reading to relations of love, obligation, and coercion forged in Reynosa's prostitution zone during a period of drug violence. I show how gendered notions of love and obligation shaped the migrations of Mexican and Central American sex workers and white American and South African missionaries who hoped to love them. While missionaries hoped to forge Love Triads with sex workers and God that would result in cohabitation, drug violence stymied their plans. As the city became increasingly militarized, drug organizations co-opted the state apparatus for the moral and biopolitical surveillance of sex workers, increasing their vulnerability. While it was armed men who incited fear in the local population, it was racially marked migrants like sex workers who were blamed for the city's problems.
Biography
Sarah Luna is the Kathryn A. McCarthy Assistant Professor in Women's Studies in the Department of Anthropology and the Women's, Gender, and Sexuality Studies Program at Tufts University. She is a socio-cultural anthropologist whose research and teaching focus upon issues of sexual labor, missionary work, migration, race, borderlands, and queer studies. Her book, Love in the Drug War: Selling Sex and Finding Jesus on the Mexico-US Border, published by the University of Texas Press, was awarded the 2020 Ruth Benedict Book Prize by the Association for Queer Anthropology. She is the co-founder of Kegels for Hegel, an art collective which makes raunchy, queerly ambivalent love songs, music videos, and performances in homage to philosophers and other thinkers.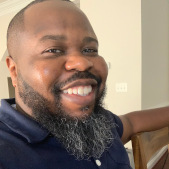 Nov. 5: Ashon Crawley, "Audio Cassette, Video Cassette"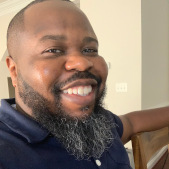 Nov. 5: Ashon Crawley, "Audio Cassette, Video Cassette"
Hammond B3 Musicianship and the Black Church
It occurs in the music. From attempting to figure out which R&B singer is gay to which rapper has queer relations, music is the place of unsettled sexualities. To ask why are the choir directors, and maybe musicians too, all gay is to ask what occurred such that music has become the place in black sociality in which blackqueerness is a question, is a problem, worth thinking about. In this lecture I present some of my ongoing research about the Hammond organ, black spiritual sociality and blackqueer possibility. I will discuss audio and video cassette technologies as capturing the possibility for blackqueerness and how the Hammond organ and its musicians are documented and lost through repetition.
Biography
Ashon Crawley is Associate Professor and Director of Diversity, Equity, & Inclusion in the Department of Religious Studies at the University of Virginia. He is author of Blackpentecostal Breath: The Aesthetics of Possibility (2016, Fordham University Press), an investigation of aesthetics and performance as modes of collective social imagination, and The Lonely Letters (2020, Duke University Press), an exploration of the interrelation of blackness, mysticism, quantum mechanics and love. He is currently working on a third book, tentatively titled "Made Instrument," about the role of the Hammond Organ in the institutional and historic Black Church, in Black sacred practice and in Black social life more broadly. All his work is about otherwise possibility.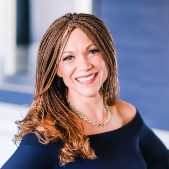 Nov. 9: Melissa Harris-Perry, "American Elections"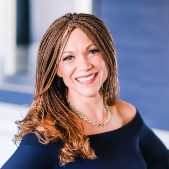 Nov. 9: Melissa Harris-Perry, "American Elections"
Entering 2020 & Understanding 2016
Professor Melissa Harris-Perry is the Maya Angelou Presidential Chair at Wake Forest University where she teaches courses on American politics and elections at the intersections of race, place, and gender. At Wake Forest University she served as founding director of the Anna Julia Cooper Center and founded the innovative bi-partisan program, Wake the Vote.
For nearly two decades, Harris-Perry has contributed to American public life through her distinct combination of scholarly analysis and ordinary wisdom ap - plied to the analysis of race, gender, politics, and power. She currently serves as Editor-at-Large for ZORA, a Medium publication for women of color. Her writing has appeared in the Wall Street Journal, New York Times, Chicago Tribune, and many other print and digital venues. She was among the initial cohort of writers for TheRoot.com and authored highly columns for Essence and The Nation. From 2016-2019 she was editor-at-large for elle.com.
She hosted the award winning television show Melissa Harris-Perry 2012-2016 on weekend mornings on MSNBC, and in 2016 won the Hillman Prize for broadcast journalism. Committed to diversifying American journalism and mentoring emerging public voices, Professor Harris-Perry has developed and implemented innovative mentoring including the Elle.com scholars program centering the stories of and girls of color and BLACK ON CAMPUS, a national student journalism program in partnership with The Nation. She is the author of the award-winning Barbershops, Bibles, and BET: Everyday Talk and Black Political Thought, and Sister Citizen: Shame, Stereotypes, and Black Women in America.
Harris-Perry received her B.A. degree in English from Wake Forest University and her PhD in political science from Duke University. She also studied theology at Union Theological Seminary in New York. Harris-Perry previously served on the faculty of the University of Chicago, Princeton University, and Tulane University. She serves on several boards and award committees and is a trustee of The Century Foundation. She lives in North Carolina with her husband and business partner, James Perry. James and Melissa tackle a number of projects together including the Perry Political Partnership, Anna's Park Homestead, and rearing two very fulfilling daughters.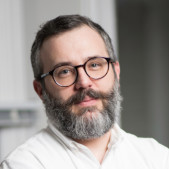 Nov. 11: Andrew V. Papachristos, "The Network Structures of Police Violence"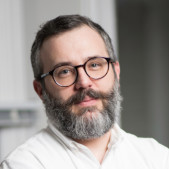 Nov. 11: Andrew V. Papachristos, "The Network Structures of Police Violence"
Andrew V. Papachristos is currently Professor of Sociology and the Director of the Northwestern Neighborhood & Network Initiative. Papachristos aims to understand how the connected nature of cities—how their citizens, neighborhoods, and institutions are tied to one another—affect what we feel, think, and do. His main research applies network science to the study of gun violence, police misconduct, illegal gun markets, Al Capone, street gangs, and urban neighborhoods. Papachristos is also actively involved in policy related research, including the evaluation of gun violence prevention programs in more than a dozen U.S. cities. An author of more than 50 articles, Papachristos' work has appeared in journals such as JAMA, The American Sociological Review, Criminology, The American Journal of Public Health, The New York Times, The Washington Post, and The Chicago Tribune, among other outlets. Papachristos was awarded an NSF Early CAREER award to examine how violence spreads through high-risk social networks in several U.S. cities.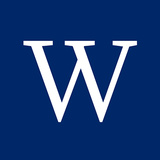 Nov. 19: "Blackness or Indigeneity? Yes, Please!"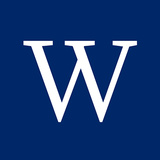 Nov. 19: "Blackness or Indigeneity? Yes, Please!"
Race and Ethnic Studies Senior Miyona Katayama and Professor of French, Gender Studies, and Race and Ethnic Studies Zahi Zalloua will explore the possibility of a black-Palestinian solidarity movement. In doing so, they critically engage Afro-Pessimism's deep suspicion of cross-racial coalitions, arguing for the need to think antiblackness with settler colonialism (and vice versa). Overcoming the impulse of ranking one suffering over another constitutes the first step in envisioning an emancipatory universal politics.
Moderated by Gaurav Majumdar, Associate Professor of English.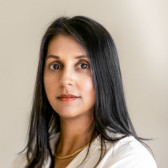 Nov. 19: Sonia Shah, "Tracking contagions along the veins of inequality"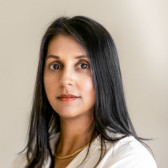 Nov. 19: Sonia Shah, "Tracking contagions along the veins of inequality"
From cholera to COVID-19 and beyond
Video of this event is available to members of the Whitman community: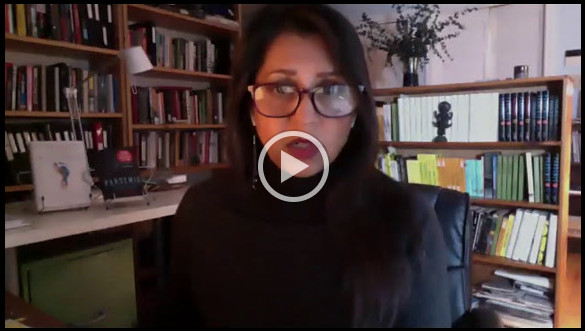 Biography
Sonia Shah is an investigative journalist and author of critically acclaimed books on science, human rights, and international politics. Her latest book, The Next Great Migration: The Beauty and Terror of Life on the Move has been described as "illuminating" and "masterful."
Sonia was born in New York City to Indian immigrants. As a child, she frequently traveled between the northeastern United States, where her parents practiced medicine, to Mumbai and Bangalore, India, where her extended-working class family lived. This led her to develop a lifelong interest in inequality between and within societies. Her critically-acclaimed book The Fever: How Malaria Has Ruled Humankind for 500,000 Years, which is based on five years of original reportage in Cameroon, Malawi, Panama and elsewhere, was called a "tour-de-force" by the New York Times and was long-listed for the Royal Society Winton Prize. Bill Gates called it one of his top four "good books on disease." Sonia's fourth book, Pandemic: Tracking Contagions from Cholera to Ebola and Beyond was a finalist for the 2017 Los Angeles Times Book Prize, the New York Public Library's Helen Bernstein Book Award for Excellence in Journalism, and the National Association of Science Writers' Science in Society Award. Her TED talk, Three Reasons We Still Haven't Gotten Rid of Malaria, has been viewed more than one million people around the world. Sonia holds a BA in journalism, philosophy and neuroscience. She lives in Baltimore with molecular ecologist Mark Bulmer and her two sons.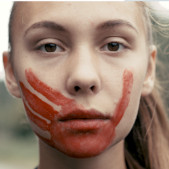 Nov. 23: Rosalie Fish, "Running for Missing & Murdered Indigenous Women"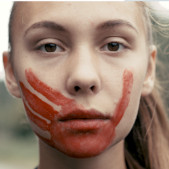 Nov. 23: Rosalie Fish, "Running for Missing & Murdered Indigenous Women"
Rosalie Fish is a Native American collegiate runner, member of the Cowlitz Tribe, and activist. As a senior at Muckleshoot Tribal School in Washington State, Rosalie made international headlines when she painted a red handprint over her mouth, the fingers extending across her cheeks, to honor the lives of missing and murdered Indigenous women. Rosalie has used her platform to speak on the subjects of missing and murdered Indigenous women, youth empowerment, suicide prevention, and Indigenous representation.