2020-21 Events
September
Sep. 4: Black Life at Whitman
Sep. 4: Black Life at Whitman
Stories From Across the Years
A conversation between current Black students and alumni who graduated at different times in the history of the college. Current officers of the Black Student Union Aliyah Fard (Politics - Environmental Studies; 2022) and Hannah Paul (Hispanic Studies, Art; 2022) will interview Stephen Hammond (1979), Wanjiru Kamau-Rutenberg (2001) Cherokee Washington (2017) about their experiences at and since graduating from Whitman. The panel will be an open-form conversation including a discussion of challenges and opportunities, experiences and lessons learned, how all of that shaped the panelists' lives after Whitman, and their hopes and dreams for the future of the college.
Biographies
Steve Hammond graduated from Whitman in 1979 with degrees in Mathematics and Geology. Steve was a Federal civil servant at the Department of the Interior's United States Geological Survey (USGS) for almost 40 years. As a retiree, one of Steve's personal interests includes genealogy and family-history research, on which he has given many public talks. As a student at Whitman, Steve was the founding member of the Multi-Ethnic Center for Cultural Affairs (MECCA) interest house. He currently serves on the Board of Trustees. Steve volunteers to support youth and increase interest among women and minorities in the pursuit of STEM careers.
Wanjiru Kamau-Rutenberg graduated from Whitman in 2001 with a degree in Politics and earned a PhD in Political Science from the University of Minnesota. Wanjiru founded and served as Executive Director of Akili Dada, an award-winning leadership incubator that invests in high-achieving young women from under-resourced families. She lives in Nairobi and currently serves as the Director of African Women in Agricultural Research and Development (AWARD), working towards strengthening the production and dissemination of more gender responsive agricultural research and innovation. Wanjiru currently serves on the Whitman President's Advisory Board.
Cherokee Washington graduated from Whitman in 2017 with degrees in Psychology and Rhetoric Studies. Cherokee is passionate about identity politics, race relations, sports and identity politics, Black feminism, intersectionality, antiracism, radical kindness, and compassionate communication. At Whitman, she was the first Associated Students of Whitman College Diversity and Inclusion Director, co-leader and Diversity Director for Whitman Teaches the Movement, and was a member of the varsity volleyball team. She is currently pursuing a master's degree in cultural sports psychology with a focus on developing methods for cultural competency and anti-racism, and hosts the podcast Mixed and Confused.
Sep. 12: Lisa Uddin and Michael Gillespie, "Black One Shot"
Sep. 12: Lisa Uddin and Michael Gillespie, "Black One Shot"
Art Criticism in the Time of Pandemics and Insurrections
A conversation between the editors of Black One Shot. Co-edited by Associate Professor of Art History and Visual Culture Studies, Lisa Uddin, and Associate Professor of Film at City College of New York and the Graduate Center (CUNY), Michael Boyce Gillespie, Black One Shot is an ongoing online art criticism series that commits to the art of blackness. Written by scholars, critics, and curators at 1000 words a pop, these pieces divest from academic respectability to inhabit the speculative, ambivalent, irreconcilable ways of black forms. Join us for an evening of reflection on the power of black art and criticism in our current moment.
Pieces discussed:
Biographies

Michael Boyce Gillespie is the author of Film Blackness: American Cinema and the Idea of Black Film (Duke University Press, 2016). His recent work has appeared in Black Light: A Retrospective of International Black Cinema, Flash Art, Unwatchable, and Film Quarterly. He teaches at the City College of New York and the Graduate Center (CUNY).

Lisa Uddin is author of Zoo Renewal: White Flight and the Animal Ghetto (University of Minnesota Press, 2015), and has recent writing in the volume Race and Modern Architecture: A Critical History from the Enlightenment to the Present (University of Pittsburgh Press, 2020), ASAP/J, Los Angeles Review of Books, and Postmodern Culture. She teaches at Whitman College.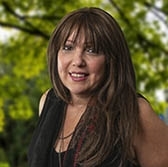 Sep. 15: Elyse Semerdjian, "Rubber Bullets"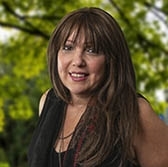 Sep. 15: Elyse Semerdjian, "Rubber Bullets"
How Counterinsurgency Tactics from the Middle East Are Used to Police Black People and BLM Activists in America
The policing of Black bodies has a long history in the United States, stretching back to slavery. That history is now intertwined with the logics of the War on Terror and twenty years of policing Brown Muslim bodies. Many of these new repressive American police tactics and technologies were developed in the Middle East to suppress Arab dissent. Primary examples of these policies include the War on Terror in Afghanistan, the US occupation and counterinsurgency in Iraq, and US military/police collaboration and support for the Israeli occupation of Palestine. This lecture provides a genealogy of these tactics and materials, including how they were first used in Middle East counterinsurgency from Palestine to Iraq, only to appear in the United States in Ferguson (2014) and Minneapolis (2020). Some of the worst practices in the Middle East have come home to roost, posing a threat to human rights and democracy.
Biography
Elyse Semerdjian is Professor of Islamic World/Middle Eastern History at Whitman College. She teaches a broad range of courses on the subject of gender, sexuality, social history, culture and politics of the Middle East. A specialist in the history of the Ottoman Empire and Syria, she authored "Off the Straight Path: Illicit Sex, Law, and Community in Ottoman Aleppo" (Syracuse University Press, 2008) as well as several articles on gender, non-Muslims and law in the Ottoman Empire. She is currently teaching a course at Whitman on this topic — History 322: History of the Palestinian-Israeli Conflict — and teaches several courses that deal with the politics and history of the Middle East. Semerdjian is currently thinking a lot about violence, atrocity, gender and the body as she finishes writing her second book, "Remnants: Encrypted Bodies, Gender and Memory of the Armenian Genocide."
Sep. 21: Art, Objects, Archives
Sep. 21: Art, Objects, Archives
Teaching Race, Violence and Health with Local Collections
Please join Co-Directors of the Sheehan Gallery Kynde Kiefel and Daniel Forbes, Exhibitions and Collections Manager of the Maxey Museum Libby Miller, and Penrose Library Archivists Ben Murphy and Dana Bronson for a 50-minute webinar. They will share a few pieces from Whitman's collections, connecting these items to this year's campus-wide theme of Race, Violence, and Health, and offer ideas for integrating collections, exhibitions and archives into classes and pedagogical projects. They will also speak to the transformative/reparative and activist possibilities found in the making, gathering and research of art/objects/texts.
Sep. 29: Structural Racism in the Workplace
Sep. 29: Structural Racism in the Workplace
Racism is deeply ingrained in our society, including our places of work.
Many organizations are discussing how to tackle systematic racism in the workplace. How are racial bias and discrimination being addressed? What progress can be seen?
Join a panel of alumni as they discuss their experiences as professionals of color and what their past and current places of work have done—or haven't done—to create antiracist structures and culture at work.
Panelists include:
Sarah Claxton Deming '10, Senior Brand Marketer: Throughout her career, Sarah has thrived when she's been in a consumer-centered role whether that was in the Tech, CPG, or Healthcare industries. After graduating from Whitman College, she worked as a fellow at the Sonoma County Economic Development Board before joining Google and spending several years working across Sales and Operations teams. Sarah then attended Northwestern University where she earned an MBA and graduated in the top 10% of her class. She also led Kellogg's Black Management Association which focused on providing community and building allies to fight racism in corporate America. Most recently, Sarah was tapped to lead brand marketing efforts for REAL, a first of its kind rehabilitation device utilizing virtual reality at Penumbra, Inc. At Penumbra, she is on the Executive Committee leading efforts around fighting bias and increasing diversity in hiring and retention. In her spare time, Sarah works as a Career Prep coach for undergraduate college students for Management Leadership for Tomorrow (MLT), an organization whose mission is to increase underrepresented minorities in senior leadership.

Adam Delgado '12, UX Research: Adam is an User Experience Researcher at Facebook. Based in San Francisco, he works on the Instagram Civic Integrity & Engagement team to design and build products that empower voters in elections worldwide. Adam graduated from Whitman College with a degree in Politics and started his career in Washington DC as a healthcare consultant at Booz Allen Hamilton before working on social impact, diversity and inclusion teams at the International Monetary Fund, Cooley and Google. He is also a Career Prep alumni and Ascend coach to first-generation college students with Management Leadership for Tomorrow (MLT). As an advocate, researcher and storyteller, Adam is committed to advancing equity and belonging by holding space and centering experiences of underrepresented communities in the workplace and beyond.

Kayvon Behroozian '14, Deputy Prosecuting Attorney: Kayvon Behroozian is a Deputy Prosecuting Attorney with the King County Prosecuting Attorney's Office. He is a graduate of the University of Washington School of Law where he was a Gregoire Fellow. Prior to becoming an attorney, Kayvon served as a Policy Advisor at the White House Domestic Policy Council under the Obama Administration. There he worked to make nationwide progress on policies that reduce the unnecessary incarceration of people most vulnerable to becoming justice involved. He also served as an assistant at the U.S. Department of Energy's Office of the Secretary and Office of Public Affairs. Kayvon holds a Bachelor's in Politics from Whitman College, in Walla Walla, WA and is originally from Woodinville, WA.
Sep. 29: Khalid Johnson, "On Being Bulletproof"
Sep. 29: Khalid Johnson, "On Being Bulletproof"
The Importance of Black Superheroes
Join comics creator Khalid Johnson for a conversation about Black superheroes. His comics and short films can be viewed on his website: https://www.hypercomicsuniverse.com/
Biography
"Hi, I'm a cartoonist and storyteller, and the creator of Dark Watch and Shooting Stars. My passion for comics started at an early age after first seeing Spider-Man in 2002. I currently attend SCAD for an M.F.A. in sequential art. A goal that drives my work is representation and creating stories that provide spotlight to underrepresented groups."
October
Oct. 6: Monica Uddin, "Trauma, adversity and the epigenome"
Oct. 6: Monica Uddin, "Trauma, adversity and the epigenome"
Looking within and between generations in two African ancestry populations
Exposure to trauma is unfortunately quite common, with over 70% of adults reporting an experience of trauma globally. Despite the high prevalence of trauma, exposure to such events is not evenly distributed within or between populations. Moreover, the biological impact of traumatic events remains poorly understood. Epigenetic mechanisms have gained prominence as potential mediators of traumatic stress, in part because of their ability to change in response to lived experience, including stressful and traumatic exposures. In this presentation, I will provide an overview of epigenetic studies of traumatic stress in two populations of African ancestry. Drawing on the Detroit Neighborhood Health Study, I will describe recent investigations of how social adversity influences epigenomic processes that elevate risk for stress-related psychopathology in an African American population. I will also present ongoing work to assess the intergenerational impact of stress and trauma on the epigenome in association with exposure to the Rwandan genocide against ethnic Tutsi, as well as the larger H3Africa consortium with which this project is affiliated. Finally, I will describe how both projects help to tackle a persistent public health problem, namely a lack of diversity in genomic data that exacerbates health disparities.
Biography
Monica Uddin is a Professor at the University of South Florida College of Public Health, where she is a member of the Genomics Program housed within the Center for Global Health and Infectious Disease. Her research program focuses on the impact of stress and trauma on the genome and involves multiple, NIH-funded projects grounded in broadening diversity in genomic science. Uddin received a bachelor's degree in Human Biology from Stanford University and a PhD in Anthropology, with a focus on Molecular Anthropology, from New York University. Prior to joining USF, she held faculty positions at Wayne State University School of Medicine, the University of Michigan School of Public Health, and the University of Illinois at Urbana-Champaign.
Oct. 8: Common Read Project
Oct. 8: Common Read Project
Following Whitman's common summer read of How to Be an Antiracist by Ibram X. Kendi, we invite the Whitman community and alumni to discuss the moments of realization Kendi narrates from his life, as a way to consider the epiphanies we've had in our own lives. Associate Professor Erin Pahlke and Associate Professor Gilbert Mireles will provide psychological and sociological perspectives to frame the discussion.
Oct. 8: Decolonizing Activism
Oct. 8: Decolonizing Activism
Decolonisation as theory and practice has become a central focus in discussions of antiracist futures. Join us for a roundtable discussion of decolonization and its goals. What fault lines mark debates over the specific post- or de-colonial vision we should be fighting for? How have activists worked towards decolonization, and how do colonial logics continue to haunt activist work itself? And what counts as activism in a given time and place? What role does theory come to play in shaping activism and political struggles?
Panelists:
Özge Serin (Visiting Assistant Professor of Politics and Anthropology), "Violence and Civility in Times of Riots and Uprisings"
Lydia McDermott (Associate Professor of Rhetoric, Writing, and Public Discourse), "Cripping the Decolonial and Decolonizing Disability Studies, or the Universal Design of Colonizing Metaphors"
Zahi Zalloua (Professor of French and Interdisciplinary Studies), "A Transnational Plea for #MeToo"
Oct. 12: Rob Nixon, "Slow Violence and Our Political Moment"
Oct. 12: Rob Nixon, "Slow Violence and Our Political Moment"
When media interest, public policy, and electoral campaigns are shaped around perceived immediate need, how can we convert into image and narrative those disasters that are slow-moving and long in the making, disasters starring nobody, disasters that are attritional and of indifferent interest in our image-driven world? Rob Nixon will discuss slow violence in relation to the most urgent issues of our time, including climate breakdown, Black Lives Matter, COVID-19, and the future of fracking.
BiographyRob Nixon holds the Barron Family Professorship in Humanities and Environment at Princeton University. He is the author of a variety of books, most recently Slow Violence and the Environmentalism of the Poor.
Nixon writes frequently for the New York Times. His writing has also appeared in The New Yorker, The Guardian, The Nation, London Review of Books, Aeon, Truthout, Outside, Boston Review, Public Books, LitHub, Chronicle of Higher Education, TLS, and elsewhere. He is the recipient of numerous awards, including a MacArthur Foundation-SSRC fellowship, a National Endowment of the Humanities Fellowship, and a Guggenheim.
Nixon's work for the past twenty-five years has been focused on environmental justice, particularly in the global South.
Oct. 13: Benjamin Meiches, "Genocide by Brain"
Oct. 13: Benjamin Meiches, "Genocide by Brain"
International Law After Neuroscience
The United Nations Genocide Convention was first created in 1948 and established an official international legal definition of genocide. One component of the convention defined causing serious bodily and mental harm as an act of genocide. However, this part of the convention is rarely employed in contemporary discussions about genocide and mass violence. This presentation demonstrates that the exclusion of mental harm from discussions of genocide was a byproduct of the effort to marginalize experiences of colonial violence by arguing that the psychological effects of deliberate, systemic violence were insignificant. In the 70 years since the creation of the convention, mental harm has never become a part of dominant discussions about genocide. At the same time, emerging discoveries in neuroscience and cognitive psychology have demonstrated the extensive impact of both physical and symbolic acts of violence on the body, the sense of self and communal thriving. Reading the category of mental harm in light of neuroscientific discoveries, such as the plasticity of the brain, offers a new picture of the scale, longevity, regularity and intensity of genocide, one that sadly illustrates that genocide, as defined by international law, is an endemic feature of global politics.
Biography
Benjamin Meiches graduated from Whitman College in 2007, received his doctorate at Johns Hopkins University, and is currently an associate professor of security studies and conflict resolution at the University of Washington-Tacoma. He is the author of "The Politics of Annihilation: A Genealogy of Genocide" (University of Minnesota Press, 2019). His research has appeared in Genocide Studies and Prevention, International Political Sociology, Security Dialogue, Review of International Studies, Critical Studies on Security, Millennium: Journal of International Studies, and elsewhere.
Oct. 20: Felicia Rose Chavez, Anti-Racist Writing Workshop
Oct. 20: Felicia Rose Chavez, Anti-Racist Writing Workshop
During the event, participants will learn anti-racist practices that can be used in writing classrooms and creative spaces across disciplines; participants will also have an opportunity to workshop their own writing. As such, participants should bring some writing to share (sharing will be optional). To prepare, please read the Introduction to Chavez's book. This event is for staff and faculty.
Chavez's visit extends from her book The Anti-Racist Writing Workshop: How to Decolonize the Creative Classroom, a captivating mix of memoir and progressive teaching strategies. As the publisher states: "This easy-to-use guide explains how to recruit, nourish, and fortify writers of color through innovative reading, writing, workshop, critique, and assessment strategies."
Biography
Felicia Rose Chavez is an award-winning educator with an MFA in Creative Nonfiction from the University of Iowa. She is the author of The Anti-Racist Writing Workshop: How to Decolonize the Creative Classroom and co-editor of The BreakBeat Poets Volume 4: LatiNEXT with Willie Perdomo and José Olivarez. Chavez served as Program Director to Young Chicago Authors and founded GirlSpeak, a literary webzine for young women. She went on to teach writing at the University of New Mexico, where she was distinguished as the Most Innovative Instructor of the Year, the University of Iowa, where she was distinguished as the Outstanding Instructor of the Year, and Colorado College, where she received the Theodore Roosevelt Collins Outstanding Faculty Award. Her creative scholarship earned her a Ronald E. McNair Fellowship, a University of Iowa Graduate Dean's Fellowship, a Riley Scholar Fellowship, and a Hadley Creatives Fellowship. Originally from Albuquerque, New Mexico, Felicia currently serves as Scholar-in-Residence in Creativity and Innovation at Colorado College. Learn more about the anti-racist workshop model here: https://www.antiracistworkshop.com/.
Oct. 23: Nicole Gonzalez Van Cleve, "Crook County"
Oct. 23: Nicole Gonzalez Van Cleve, "Crook County"
Racism and Injustice in America's Largest Criminal Courts
Nicole Gonzalez Van Cleve, Ph.D., is a writer, sociologist and legal scholar whose research examines how the criminal justice system reproduces racism despite due process protections. She is the author of the acclaimed book, Crook County: Racism and Injustice in America's Largest Criminal Court, which is the winner of 11 awards or finalist distinctions for its contribution to the areas of sociology, law, criminal justice, and media. She is the winner of her discipline's highest book honor, The American Sociological Association's Distinguished Book Prize as well as an NAACP Image Award Finalist in the category of "Outstanding Literary Work - Debut Author." Her new book, The Waiting Room, is part of the series The Southside from Amazon Original Stories and is a collaboration with the Pulitzer Prize–winning team at The Marshall Project.
Oct. 28: Robert Jacobs, "Nuclear Colonialism"
Oct. 28: Robert Jacobs, "Nuclear Colonialism"
Selecting the Irradiated
There have been over 2,000 nuclear weapon tests since 1945. These tests have deposited radioactive fallout into downwind communities where millions of people live—leaving a wake of sickness, early mortality, forced evacuations and ongoing radiological contaminations. Nuclear Weapon States have selected locations to test these weapons where the downwind populations have little political power or capacity to resist their exposures. Many are in colonial, postcolonial or trust territories. Several Nuclear Weapon States never conducted any tests inside their own countries; those that did test domestically located sites near ethnic or racial minority communities. This lecture will survey the history of atmospheric nuclear testing during the Cold War, the specifics of how communities were selected for irradiation, and their radiological legacies.
Biography
Robert Jacobs is a Professor at the Hiroshima Peace Institute and the Graduate School of Peace Studies of Hiroshima City University. He is a historian of nuclear technologies and radiation technopolitics. Jacobs is the author of The Dragon's Tail: Americans Face the Atomic Age (2010), (also available in a Japanese translation published by Gaifusha in 2013), and the editor of Filling the Hole in the Nuclear Future: Art and Popular Culture Respond to the Bomb (2010), and numerous other books and journal articles on nuclear history. His curated exhibition of Cold War material culture artifacts, Nuke York, New York (2011-12), has been installed at museums and galleries in the United States. Jacobs co-founded the Global Hibakusha Project, which conducts field research at radiation affected sites and in radiation affected communities around the world. His book based on this research, Nuclear Bodies: Radioactive Decay of Self, Community and Planet, will be published by Yale University Press in 2021. In a former life, he was a chef and worked in the organic produce industry.
Oct. 29: Dania V. Francis, "Black Underrepresentation in STEM fields"
Oct. 29: Dania V. Francis, "Black Underrepresentation in STEM fields"
Moving Beyond Deficit-Based Explanations
In the U.S., Black students are underrepresented in STEM courses, putting them at a disadvantage in a labor market that rewards STEM skills and preventing STEM fields from benefiting from diverse perspectives. Popular explanations for this underrepresentation are often deficit-based – focused on what Black students lack that keep them from full participation in these courses. This talk will draw upon insights from a trio of papers that point to alternative explanations for Black underrepresentation in STEM courses. Specifically, I point to a history of racialized tracking in public high schools that dissuades Black students from taking advanced math courses, social isolation resulting from this history of racialized tracking, and contemporary evidence that school counselors exhibit racial and gender bias in recommending students for advanced math courses. These results imply that solutions for Black underrepresentation in STEM that focus solely on improving Black students' skills, preparation, or motivation (deficit-based solutions), will fail to fully address underrepresentation because they fail to address underlying institutional and structural causes.
Biography
Dr. Dania V. Francis is Assistant Professor of Economics at University of Massachusetts Boston. Her current research involves using experimental and quasi-experimental methods to identify structural causes of racial and socioeconomic academic achievement gaps. More broadly, Dr. Francis' research interests include examining racial and socioeconomic disparities in education, wealth accumulation, and labor markets. She is the co-author of an influential paper titled "The Economics of Reparations" in the American Economic Review. Her research has also been published in Science, Review of Development Economics, and Review of Black Political Economy among other peer-reviewed journals.
Dr. Francis received her doctorate from Duke University and also holds a master's degree from Harvard University and a bachelor's degree from Smith College. She is a board member of the National Economics Association and a National Academies of Education/Spencer Foundation Postdoctoral Fellowship award recipient (2018-2019). Dr. Francis has been featured on CNBC International and TRT World and her work has been written about in several major publication outlets.
November
Nov. 2: Sarah Luna, "Queer Intimacy and Violence in a Mexican Border City Prostitution Zone"
Nov. 2: Sarah Luna, "Queer Intimacy and Violence in a Mexican Border City Prostitution Zone"
Based upon twelve months of ethnographic research in 2008-2009 in the Mexican border city of Reynosa, Tamaulipas, this talk gives a queer reading to relations of love, obligation, and coercion forged in Reynosa's prostitution zone during a period of drug violence. I show how gendered notions of love and obligation shaped the migrations of Mexican and Central American sex workers and white American and South African missionaries who hoped to love them. While missionaries hoped to forge Love Triads with sex workers and God that would result in cohabitation, drug violence stymied their plans. As the city became increasingly militarized, drug organizations co-opted the state apparatus for the moral and biopolitical surveillance of sex workers, increasing their vulnerability. While it was armed men who incited fear in the local population, it was racially marked migrants like sex workers who were blamed for the city's problems.
Biography
Sarah Luna is the Kathryn A. McCarthy Assistant Professor in Women's Studies in the Department of Anthropology and the Women's, Gender, and Sexuality Studies Program at Tufts University. She is a socio-cultural anthropologist whose research and teaching focus upon issues of sexual labor, missionary work, migration, race, borderlands, and queer studies. Her book, Love in the Drug War: Selling Sex and Finding Jesus on the Mexico-US Border, published by the University of Texas Press, was awarded the 2020 Ruth Benedict Book Prize by the Association for Queer Anthropology. She is the co-founder of Kegels for Hegel, an art collective which makes raunchy, queerly ambivalent love songs, music videos, and performances in homage to philosophers and other thinkers.
Nov. 5: Ashon Crawley, "Audio Cassette, Video Cassette"
Nov. 5: Ashon Crawley, "Audio Cassette, Video Cassette"
Hammond B3 Musicianship and the Black Church
It occurs in the music. From attempting to figure out which R&B singer is gay to which rapper has queer relations, music is the place of unsettled sexualities. To ask why are the choir directors, and maybe musicians too, all gay is to ask what occurred such that music has become the place in black sociality in which blackqueerness is a question, is a problem, worth thinking about. In this lecture I present some of my ongoing research about the Hammond organ, black spiritual sociality and blackqueer possibility. I will discuss audio and video cassette technologies as capturing the possibility for blackqueerness and how the Hammond organ and its musicians are documented and lost through repetition.
Biography
Ashon Crawley is Associate Professor and Director of Diversity, Equity, & Inclusion in the Department of Religious Studies at the University of Virginia. He is author of Blackpentecostal Breath: The Aesthetics of Possibility (2016, Fordham University Press), an investigation of aesthetics and performance as modes of collective social imagination, and The Lonely Letters (2020, Duke University Press), an exploration of the interrelation of blackness, mysticism, quantum mechanics and love. He is currently working on a third book, tentatively titled "Made Instrument," about the role of the Hammond Organ in the institutional and historic Black Church, in Black sacred practice and in Black social life more broadly. All his work is about otherwise possibility.
Nov. 9: Melissa Harris-Perry, "American Elections"
Nov. 9: Melissa Harris-Perry, "American Elections"
Entering 2020 & Understanding 2016
Professor Melissa Harris-Perry is the Maya Angelou Presidential Chair at Wake Forest University where she teaches courses on American politics and elections at the intersections of race, place, and gender. At Wake Forest University she served as founding director of the Anna Julia Cooper Center and founded the innovative bi-partisan program, Wake the Vote.
For nearly two decades, Harris-Perry has contributed to American public life through her distinct combination of scholarly analysis and ordinary wisdom ap - plied to the analysis of race, gender, politics, and power. She currently serves as Editor-at-Large for ZORA, a Medium publication for women of color. Her writing has appeared in the Wall Street Journal, New York Times, Chicago Tribune, and many other print and digital venues. She was among the initial cohort of writers for TheRoot.com and authored highly columns for Essence and The Nation. From 2016-2019 she was editor-at-large for elle.com.
She hosted the award winning television show Melissa Harris-Perry 2012-2016 on weekend mornings on MSNBC, and in 2016 won the Hillman Prize for broadcast journalism. Committed to diversifying American journalism and mentoring emerging public voices, Professor Harris-Perry has developed and implemented innovative mentoring including the Elle.com scholars program centering the stories of and girls of color and BLACK ON CAMPUS, a national student journalism program in partnership with The Nation. She is the author of the award-winning Barbershops, Bibles, and BET: Everyday Talk and Black Political Thought, and Sister Citizen: Shame, Stereotypes, and Black Women in America.
Harris-Perry received her B.A. degree in English from Wake Forest University and her PhD in political science from Duke University. She also studied theology at Union Theological Seminary in New York. Harris-Perry previously served on the faculty of the University of Chicago, Princeton University, and Tulane University. She serves on several boards and award committees and is a trustee of The Century Foundation. She lives in North Carolina with her husband and business partner, James Perry. James and Melissa tackle a number of projects together including the Perry Political Partnership, Anna's Park Homestead, and rearing two very fulfilling daughters.
Nov. 11: Andrew V. Papachristos, "The Network Structures of Police Violence"
Nov. 11: Andrew V. Papachristos, "The Network Structures of Police Violence"
Andrew V. Papachristos is currently Professor of Sociology and the Director of the Northwestern Neighborhood & Network Initiative. Papachristos aims to understand how the connected nature of cities—how their citizens, neighborhoods, and institutions are tied to one another—affect what we feel, think, and do. His main research applies network science to the study of gun violence, police misconduct, illegal gun markets, Al Capone, street gangs, and urban neighborhoods. Papachristos is also actively involved in policy related research, including the evaluation of gun violence prevention programs in more than a dozen U.S. cities. An author of more than 50 articles, Papachristos' work has appeared in journals such as JAMA, The American Sociological Review, Criminology, The American Journal of Public Health, The New York Times, The Washington Post, and The Chicago Tribune, among other outlets. Papachristos was awarded an NSF Early CAREER award to examine how violence spreads through high-risk social networks in several U.S. cities.
Nov. 19: "Blackness or Indigeneity? Yes, Please!"
Nov. 19: "Blackness or Indigeneity? Yes, Please!"
Race and Ethnic Studies Senior Miyona Katayama and Professor of French, Gender Studies, and Race and Ethnic Studies Zahi Zalloua will explore the possibility of a black-Palestinian solidarity movement. In doing so, they critically engage Afro-Pessimism's deep suspicion of cross-racial coalitions, arguing for the need to think antiblackness with settler colonialism (and vice versa). Overcoming the impulse of ranking one suffering over another constitutes the first step in envisioning an emancipatory universal politics.
Moderated by Gaurav Majumdar, Associate Professor of English.
Nov. 19: Sonia Shah, "Tracking contagions along the veins of inequality"
Nov. 19: Sonia Shah, "Tracking contagions along the veins of inequality"
From cholera to COVID-19 and beyond
Video of this event is available to members of the Whitman community:
Biography
Sonia Shah is an investigative journalist and author of critically acclaimed books on science, human rights, and international politics. Her latest book, The Next Great Migration: The Beauty and Terror of Life on the Move has been described as "illuminating" and "masterful."
Sonia was born in New York City to Indian immigrants. As a child, she frequently traveled between the northeastern United States, where her parents practiced medicine, to Mumbai and Bangalore, India, where her extended-working class family lived. This led her to develop a lifelong interest in inequality between and within societies. Her critically-acclaimed book The Fever: How Malaria Has Ruled Humankind for 500,000 Years, which is based on five years of original reportage in Cameroon, Malawi, Panama and elsewhere, was called a "tour-de-force" by the New York Times and was long-listed for the Royal Society Winton Prize. Bill Gates called it one of his top four "good books on disease." Sonia's fourth book, Pandemic: Tracking Contagions from Cholera to Ebola and Beyond was a finalist for the 2017 Los Angeles Times Book Prize, the New York Public Library's Helen Bernstein Book Award for Excellence in Journalism, and the National Association of Science Writers' Science in Society Award. Her TED talk, Three Reasons We Still Haven't Gotten Rid of Malaria, has been viewed more than one million people around the world. Sonia holds a BA in journalism, philosophy and neuroscience. She lives in Baltimore with molecular ecologist Mark Bulmer and her two sons.
Nov. 23: Rosalie Fish, "Running for Missing & Murdered Indigenous Women"
Nov. 23: Rosalie Fish, "Running for Missing & Murdered Indigenous Women"
Rosalie Fish is a Native American collegiate runner, member of the Cowlitz Tribe, and activist. As a senior at Muckleshoot Tribal School in Washington State, Rosalie made international headlines when she painted a red handprint over her mouth, the fingers extending across her cheeks, to honor the lives of missing and murdered Indigenous women. Rosalie has used her platform to speak on the subjects of missing and murdered Indigenous women, youth empowerment, suicide prevention, and Indigenous representation.
January
Jan. 26: Steve Hammond, "Reconstructing a Family Narrative Before and After Reconstruction"
Jan. 26: Steve Hammond, "Reconstructing a Family Narrative Before and After Reconstruction"
Join Whitman alumnus Steve Hammond '79 as he shares the Syphax family history of his southern roots in New Orleans. Learn about an ancestor who was a member of the Electoral College in 1876 for THE most controversial election in US history. Get a glimpse of the life of a free black man whose goals in life were to help others, find equality for the races, and provide a good education for his children.
About Steve:
Steve graduated from Whitman in 1979 with a combined degree in Math and Geology. He and his wife Charlotte Bibb Hammond '79 live in Sterling, Virginia, and have two adult daughters.
He went on to a productive 40-yr career with the United States Geological Survey where he is now an Emeritus Scientist. Upon retirement, Steve traded his full-time geology work for genealogy and family history research.
Steve is a 7th generation member of the Syphax family of Washington, DC: a line that moved by force to New Orleans and then by choice to Denver. His is a contribution to the movement against more traditional historical scholarship as he helps make the field more relatable and relevant to the public at large, particularly as interest in and access to DNA/ancestry/ genealogy data becomes available. He has participated in a variety of National Park Service programs at the Arlington House – the Robert E. Lee Memorial to highlight the lives of his Syphax ancestors and other enslaved Americans on the estate. He has been interviewed by and has contributed to exhibits at George Washington's Mount Vernon, the Smithsonian National Museum of African American History and Culture and the White House Historical Association.
Steve is also a charter member of the Sons and Daughters of the United States Middle Passage, the Afro-American Historical and Genealogical Society and the Louisiana Historical Society. He currently serves as a Trustee for the Arlington House Foundation and for Whitman.
Jan. 27: The Global Perspective: Advice and Reflections
Jan. 27: The Global Perspective: Advice and Reflections
Facilitated discussion about unity at Whitman from a global perspective. Panelists included Aaron Aguilar-Ramirez, Jacqueline Woodfork, Victoria Wolff, and Ozge Serin Karl—faculty members who are not originally from the U.S. or who have spent substantial time outside the U.S.
Jan. 29: Continuing the Conversation: One Man's Story of Coming of Age in the Segregated South
Jan. 29: Continuing the Conversation: One Man's Story of Coming of Age in the Segregated South
Rev. Dr. Luther Felder remembers being 10 years old when the phone rang. His brother, a college student at the time, was calling to let the family know that he was joining Dr. King's movement as a Freedom Rider. His father, a stoic man, wept out of fear for his son's life.
Felder tells his story of navigating segregation throughout the south in the 50s and 60s, and those moments that galvanized not only his commitment to social justice, but the role faith played in his life and in the movement. He is interviewed by Adam Kirtley, Whitman's Chaplain, and there is an opportunity for questions.
Rev. Dr. Felder serves as Campus Pastor and Professor of Religion at Paine College, an HBCU in Augusta, Georgia.
Jan. 29: Conversation with Ed Yong, Science Writer
Jan. 29: Conversation with Ed Yong, Science Writer
Moderated by Associate Professor Leena Knight (Biology, Director of Global Studies) and Associate Professor Jim Russo (Biochemistry, Biophysics, and Molecular Biology).
Video of this event is available to the Whitman community:
Viewers are invited to read his article Where Year Two of the Pandemic Will Take Us, published in The Atlantic.
Biography
Ed Yong is a science journalist who reports for The Atlantic. He covers everything that is or was once alive, and has spent most of 2020 focused on the COVID-19 pandemic. He has won several awards, including the Victor Cohn Prize for medical science reporting in 2020, the Michael E. DeBakey Journalism Award for biomedical reporting in 2016, the Byron H. Waksman Award for Excellence in the Public Communication of Life Sciences in 2016, and the National Academies Keck Science Communication Award in 2010. I Contain Multitudes, his first book, looks at the amazing partnerships between animals and microbes; it became a New York Times bestseller and a clue on Jeopardy!. He has given a TED talk on mind-controlling parasites and has a Chatham Island black robin named after him.
February
Feb. 5: Roundtable: Comparative Racisms
Feb. 5: Roundtable: Comparative Racisms
Afropessimist Frank Wilderson warns against what he calls the ruse of analogy, urging us to learn to differentiate between antiblackness and all other forms of racism. This roundtable takes up the challenge of thinking racism comparatively. It acknowledges from the start that any parallel between racisms must be drawn with interpretive nuance, so as to avoid overgeneralizations about racial arrangements and socioeconomic conditions that are by no means identical. With an eye for racial capitalism and its effects on violence and health, an anti-racist intervention declines to treat race in isolation, to produce analogies that remain too abstract to have any purchase on the world. In its neoliberal mode, capitalism is responsible for the Becoming Black of the world, as Cameroonian philosopher Achille Mbembe puts it. Only the obscenely wealthy are spared from blackening—from instrumentalization and animalization under a capitalist logic that bestows luxury to the one percent and dishes out misery to the rest, producing a neverending stock of new slaves. Our panelists will consider the incommensurability of racial subjugations, the intersection of race with other interlocking forms of oppression, and the possibilities for cross-racial solidarity.
Moderator

Zahi Zalloua is the Cushing Eells Professor of Philosophy and Literature; Director of Race and Ethnic Studies and professor of French and Gender Studies at Whitman College. His most recent publications include Being Posthuman: Ontologies of the Future (forthcoming), Žižek on Race: Toward an Anti-Racist Future, Theory's Autoimmunity: Skepticism, Literature, and Philosophy, and Continental Philosophy and The Palestinian Question: Beyond the Jew and the Greek.
Panelists
Lydie Moudileno is Marion Frances Chevalier Professor of French and Professor of American Studies and Ethnicity at the University of Southern California. Her research focuses on the contemporary cultures of France and the Francophone world, examined from a literary, cultural studies, postcolonial theory, critical race theory and decolonial perspective.
Her books have examined issues of authorship and metaliterary representations in Caribbean literature ( L'écrivain antillais au miroir de sa littérature, 1997), post-Negritude Congolese fiction (2007) and contemporary African fiction (2013). She is the co-editor of several volumes and special issues on literary representations of blackness in Francophone fiction, and on writers Maryse Condé and Marie NDiaye.
Two recent publications offer new examinations of race in contemporary French culture: Mythologies postcoloniales: Décoloniser le quotidien (Champion, 2018), a study of race in popular culture at the turn of the millennium inspired by the work of Roland Barthes, and Postcolonial Realms of Memory: Signs and Symbols in Modern France (Liverpool University Press, 2020), a collected volume investigating traces of the colonial past in contemporary France.
Peter Hitchcock is a Professor of English at Baruch College and the Graduate Center of the City University of New York. His books include Labor in Culture (2017), The Long Space (2010), Imaginary States (2003) and Oscillate Wildly (1999). He has also co-edited two essay collections, The Debt Age (2018) and The New Public Intellectual (2016). He writes on cultural theory, postcoloniality, critical finance, and literature. His work engages French, English, and Chinese cultural production in the age of global capitalism.
Debarati Sanyal is professor of French and is affiliated with the Designated Emphasis in Critical Theory, the Institute of European Studies, and the Center for Race and Gender at the University of California, Berkeley. Her teaching and research interests span 19th-21st century French and Francophone literature, with a focus on memory studies; the politics of aesthetic form; nineteenth-century poetics of revolution; the Occupation and Holocaust studies, and more recently, critical human rights and refugee studies. She is a recipient of the Distinguished Teaching Award (2012), UC Berkeley's highest recognition for teaching. Publications include Memory and Complicity: Migrations of Holocaust Remembrance (Fordham, 2015) forthcoming in French translation as Mémoire et Complicité: Héritages de la Shoah (PUV, 2018); The Violence of Modernity: Baudelaire, Irony and the Politics of Form (Johns Hopkins, 2006), and as co-editor, Nœuds de mémoire: Multidirectional Memory in Postwar French and Francophone Culture (Yale French Studies 118/119, 2010). Recent articles include Calais's "Jungle" Refugees, Biopolitics, and the Arts of Resistance, Modiano's Memoryscapes and "Baudelaire and the Poetics of Terror." Her current book project addresses the contemporary refugee experience in French-speaking testimony, fiction and film.
Bénédicte Boisseron is Associate Professor of Afroamerican African Studies at the University of Michigan, specializing in the fields of Black diaspora studies, Francophone studies, and animal studies. She is the author of Creole Renegades: Rhetoric of Betrayal and Guilt in the Caribbean Diaspora (UP of Florida, 2014), 2015 winner of the Nicolás Guillén Outstanding Book Award from the Caribbean Philosophical Association and recipient of an Honorable Mention from the Caribbean Studies Association for the Barbara Christian Prize for Best Book in the Humanities. Creole Renegades investigates the exilic literature of Caribbean-born and Caribbean-descent writers who, from their new location in Northern America, question their cultural obligation of Caribbeanness, Creoleness, and even Blackness. Her most recent book, Afro-Dog: Blackness and the Animal Question (Columbia University Press, 2018) draws on recent debates about Black life and animal rights to investigate the relationship between race and the animal in the history and culture of the Americas and the Black Atlantic.
Feb. 9: Deborah Berebichez, "Changing the World One Equation at a Time"
Feb. 9: Deborah Berebichez, "Changing the World One Equation at a Time"
Deborah Berebichez grew up in a conservative community that discouraged girls from pursuing a career in science, technology or engineering. She went on to study physics, becoming the first Mexican woman to graduate with a PhD in physics from Stanford. In this presentation, she shares her journey which led her to becoming a physicist, a TV host of science programs, and a mentor to young women who want to become scientists. She will also discuss questions such as What is data science?, What can physics learn from data science?, and What can data scientists learn from physicists?

A recording of this presentation is available to members of the Whitman community.
Feb. 10: Lisa Cook, "Economic and Social Dimensions of Racial Disparities"
Feb. 10: Lisa Cook, "Economic and Social Dimensions of Racial Disparities"
A global pandemic and the events of January 6 have exposed longstanding fissures in American society and the economy. Among the chasms elucidated are in the realms of health, occupations, income and wealth, and exposure to violence. Among the questions this talk will raise and address are: How did we get here? Can economic history shed light on the current situation? Based on history, are there policy solutions that would be relevant?
Lisa Cook is Professor of Economics and International Relations at Michigan State University, a contributor to Planet Money, and a member of the Biden-Harris transition team.
Feb. 12: Jeremy O. Harris, "Theatre Reimagined: Race, Culture, and Radical Voice"
Feb. 12: Jeremy O. Harris, "Theatre Reimagined: Race, Culture, and Radical Voice"
Throughout the new wave of the Black Lives Matter Movement, issues of race and discrimination have moved to the forefront of mainstream media. In 2021, we can no longer deny that inequity, hate, gaslighting, racial profiling, and injustices are imbedded into our systems of art, culture and history. This begs the question, how can we integrate new voices and histories that have been overlooked or silenced? Additionally, how can rising artists, activists, and performers use their gifts and experience to surpass these challenges? Offering his own story and experience, join the well renowned playwright artist, Jeremy O. Harris for a special lecture and QA session about his journey throughout the American theatre.
Jeremy O. Harris is the playwright and creator of the hit Broadway play Slave Play (Golden Theatre - Broadway, New York Theatre Workshop, NYT Critics Pick, Winner of the 2018 Kennedy Center Rosa Parks Playwriting Award, the Lorraine Hansberry Playwriting Award, and The Lotos Foundation Prize in the Arts and Sciences). Jeremy co-wrote A24s upcoming film Zola with director Janicza Bravo, which premiered at Sundance in 2020. He is currently adapting the sci-fi epic The New World by Ales Kot for Warner Bros. Pictures. In television, Harris is in an overall deal with HBO and is a co-producer on their hit series Euphoria. He was named The Queer Black Savior the Theatre World Needs by Out Magazine, is the HRC's 2020 honoree, was included on both THR's 50 Most Powerful LGBTQ Players in Hollywood and Time Magazine's 2019 100 Next lists, is the 11th recipient of the Vineyard Theatres Paula Vogel Playwrighting Award, a 2016 MacDowell Colony Fellow, an Orchard Project Greenhouse artist, a resident playwright with Colt Coeur, and is under commission from Lincoln Center Theater and Playwrights Horizons. Jeremy is a graduate of the Yale MFA Playwrighting Program and currently resides in NYC.
Feb. 16: Safiya Umoja Noble, "Algorithms of Oppression"
Feb. 16: Safiya Umoja Noble, "Algorithms of Oppression"
The landscape of information is rapidly shifting as new imperatives and demands push to the fore increasing investment in digital technologies. Yet, critical information scholars continue to demonstrate how digital technology and its narratives are shaped by and infused with values that are not impartial. Technologies consist of a set of social practices, situated within the dynamics of race, gender, class, and politics, and in the service of something—a position, a profit motive, a means to an end. In this talk, Dr. Safiya Umoja Noble will discuss her book Algorithms of Oppression, the impact of marginalization and misrepresentation in commercial information platforms like Google search and the power struggles over representation on the web, as well as the implications for public information needs.
Safiya U. Noble is Professor at UCLA in the Department of Information Studies and co-founder and co-director of the UCLA Center for Critical Internet Inquiry. Author of Algorithms of Oppression: How Search Engines Reinforce Racism (NYU Press).
Feb. 18: Natalia Molina, "We Can't be Illegal if We're Essential"
Feb. 18: Natalia Molina, "We Can't be Illegal if We're Essential"
The Reckoning Wrought by Covid-19
Professor Natalia Molina, Department of American Studies and Ethnicity, University of Southern California delivered this Skotheim Lecture via Zoom.
This talk asks why disease remains such a powerful trope in the racialization of Mexicans. Looking back over the last 150 years, Prof. Molina demonstrates how cultural representations of Mexicans as disease carriers have been repeatedly revived, resuscitated and re-created from US conquest (1846–48) to the present. The talk sheds light on why Latinx workers today, especially immigrants concentrated in front-line occupations, are considered just as expendable as they were 100 years ago—a fact that the emergence of COVID-19 has only highlighted.
This talk was simultaneously translated into Spanish.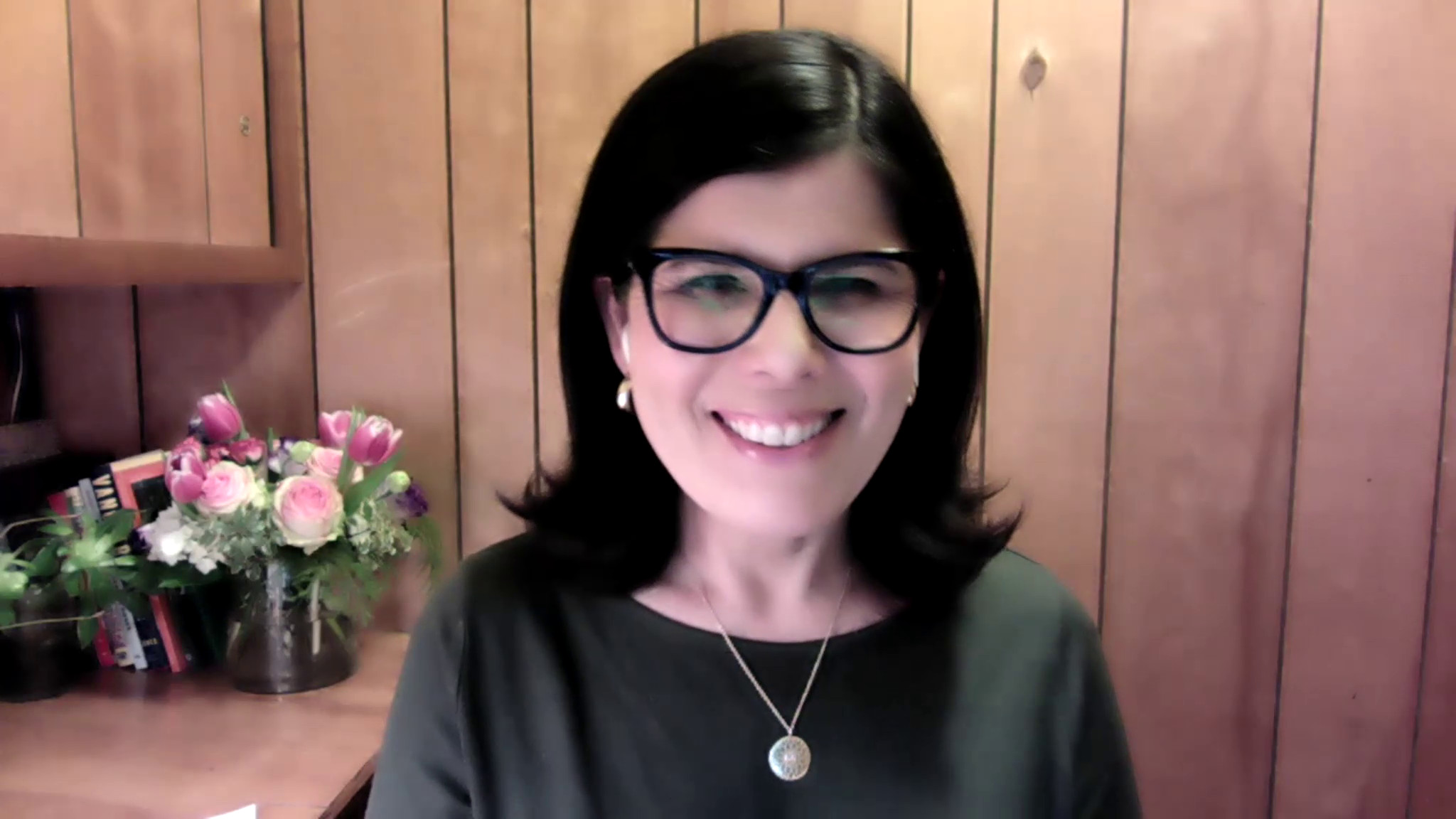 Video recording available to members of the Whitman community.
Feb. 22: David Pellow, "America's Prisons and the Movement for Racial and Environmental Justice"
Feb. 22: David Pellow, "America's Prisons and the Movement for Racial and Environmental Justice"
David Pellow is Professor of Environmental Studies and Director of the Global Environmental Justice Project at the University of California, Santa Barbara.
This presentation considers the origins and evolution of the movement for environmental justice as a grassroots demand for a bold vision of democracy that emphasizes the links among human health, racial justice, and ecological sustainability. Centering my focus on spaces of incarceration as sites of struggles for environmental justice, this talk explores how re-framing environmental injustice as a form of racist state violence can offer new pathways toward transformative analysis and action.
March
Mar. 9: Michelle Edwards, "Environmental Injustices in Immigrant Detention"
Mar. 9: Michelle Edwards, "Environmental Injustices in Immigrant Detention"
In this talk, Dr. Edwards discusses how the nation's oldest environmental law plays a role in perpetuating racialized violence.
Michelle Edwards is Professor of Sociology at Texas State University.
Mar. 15: Mark Golub, "Race/​Riot/​Rebellion"
Mar. 15: Mark Golub, "Race/​Riot/​Rebellion"
As commonly understood, "rule of law" marks the boundary between licit and illicit forms of violence. It distinguishes violent criminal acts from those legitimate uses of state power thought necessary to preserve social order. However, in the wake of mass protests against highly publicized police killings of Black people – and recent attacks on the U.S. Capitol Building by Trump-backed far-right militias – it may be necessary to reconsider this view.
In this talk, I focus on the visual and narrative conventions that render police violence and popular protest as mirror images of one another, thereby inviting the condemnation of both, on equal terms, as violent departures from ordinary life. My goal is to show how this commonsense view mistakenly figures social order as if in opposition to racial violence, and so misses the very nature of structural racism. In place of this view, I theorize law as a shared narrative practice, calling attention both to its world-making capacities and to its origins outside of courts and legislatures, in the streets, in protests and social movements.
Biography
Mark Golub is associate professor of politics at Scripps College. He specializes in critical race theory, constitutional law, and African American political thought. His work focuses on the limits of antiracist discourse and the legal construction of white racial entitlement. His writing has appeared in Law and Society Review, Theory and Event, Law and History Review, Journal of American Culture, Law and Politics Book Review, Women's Studies, and the Huffington Post. His book Is Racial Equality Unconstitutional? (Oxford University Press) was released in 2018.
Mar. 26: #StopAsianHate
Whitman Community Reflections & Solidarity
Supporting Asian and Pacific Islander communities and honoring the lives lost in the Atlanta shooting on March 16. If you need a space to reflect and share about the instances of racism brought to light recently by the shooting in Atlanta we invite you to attend the #StopAsianHate virtual event Friday at noon in partnership with Pan Asian Club, Pacific Islander Club and China @Whitman.
Mar. 31: Conversation with US Sen. Patty Murray
Mar. 31: Conversation with US Sen. Patty Murray
On COVID-19, Racism and Inequality
Join us for a conversation on a report issued by Sen. Murray's office on the racial impacts of COVID-19. The conversation is led by three Whitman students: Jasmine Razeghi, Salma Anguiano and Zidane Galant-LaPorte.
Read the report: https://www.help.senate.gov/imo/media/doc/Disparities%20Report%20Final.pdf
Biographies
As Washington state's senior Senator, Patty Murray has a proven track record spanning more than two decades of fighting for Washington state families in the United States Senate. Serving as a member of Democratic leadership since 2007, Patty has established herself as a tireless and effective leader on education, transportation, budget issues, port security, healthcare, women, and veterans issues.
In addition to being the first female Senator from Washington state, Patty served as the first female Chair of the Senate Veterans' Affairs Committee during the 112th Congress and served as the first female Chair of the Senate Budget Committee during the 113th Congress. She is currently Ranking Member of the Senate Health, Education, Labor, and Pensions Committee.
Jasmine Razeghi is a junior Chinese and Politics double major and completing a Global Studies concentration. She is the creator and co-host of the podcast Whitman So White!, a Student Academic Advisor, and a 2021 Ben Rabinowitz Award recipient. She has experience writing political news and Gen Z columns for The Pavlovic Today and is working towards a career in public policy or journalism.
Salma Anguiano is a junior double majoring in Chinese and Politics and completing a Global Studies concentration. Through her project Protejiendo Nuestras Raíces, Salma has worked on both a national and local level to educate the public about working conditions in the U.S. and flaws within the workers compensation system. Salma also works on various Whitman committees that address diversity and inclusion initiatives on campus.
Zidane Galant LaPorte is a senior Sociology major, also pursuing a concentration in Global Studies. She has worked with community health departments, local city government, and community organizations, with a focus on connecting the surrounding community with students through service, education, and reflection. For her work, she was recognized as one of Campus Compact's Newman Civic Fellows in 2020.
April
Apr. 1: Blair Kelley, "The Promise of the Black Working Class"
Apr. 1: Blair Kelley, "The Promise of the Black Working Class"
While most consider the working class in the United States to be primarily a story that is white and male, this talk will explore the history of the black working class. Rather than simply a mirror of the white working class, this history, grounded in the unique struggle against enslavement, segregation, disenfranchisement, and racial capitalism, provides a unique opportunity to understand the wider working-class experience. Black working people, from those escaping intergenerational enslavement to those leading civil rights movement, are the linchpin of broader more inclusive understanding of the meaning of democracy and the best exemplar of egalitarian citizenship.
Biography
Blair LM Kelley is Assistant Dean for Interdisciplinary Studies and International Programs in the College of Humanities and Social Sciences and Associate Professor of History at North Carolina State University. Kelley is currently at work on a new book, Black Folk: The Promise of the Black Working Class, for Liveright\u2013W.W. Norton and Company, which was awarded a 2020 Creative Nonfiction Grant by the Whiting Foundation. Her first book, Right to Ride: Streetcar Boycotts and African American Citizenship, won the Letitia Woods Brown Best Book Award from the Association of Black Women Historians.
Active inside the academy and out, Kelley has produced and hosted her own podcast and has been a guest on CNN Tonight with Don Lemon, MSNBC\u2019s All In and Melissa Harris Perry Show, NPR\u2019s Here and Now, and WUNC\u2019s The State of Things. She has written for the New York Times, the Washington Post, The Root, The Grio, Ebony, Salon, and Jet Magazine. Highlighted as one of the top-tweeting historians by History News Network, Kelley was among the first generation of historians active on Twitter. She has been tweeting as @profblmkelley for more than eleven years and she has over 43,000 followers.
Kelley received her B.A. from the University of Virginia in History and African and African American Studies. She earned her M.A. and Ph.D. in History, and graduate certificates in African and African American Studies and Women\u2019s Studies at Duke University. She is a proud resident of Durham, North Carolina.
Apr. 2: Grappling with Othello in Contemporary American Theatre
Apr. 2: Grappling with Othello in Contemporary American Theatre
Our guests are Eric Ting, Artistic Director of California Shakespeare Theater & Obie-award-winning director, and Aldo Billingslea, actor, former Artistic Director of Lorraine Hansberry Theatre, & Professor of Theatre at Santa Clara University, where he has also served as Associate Vice Provost of Diversity and Inclusion.
Cal Shakes' 2016 version of Othello was produced in the wake of ongoing high-profile killings of black men in the United States. Mr. Ting and Mr. Billingslea found themselves suddenly more aware of the ways in which the play could recuperate or exploit racist and misogynist images of black men. They wanted to provide an opportunity for audiences to reflect on how art can potentially recuperate racial tensions in our society. As a result, they produced the play with Brechtian "interruptions," where the actors broke the fourth wall to talk to the audience as themselves in monologues reflecting on the action of the play during key acts of violence in the play that were not staged. This was also Eric Ting's first production as the new Artistic Director of Cal Shakes, and first Asian American Artistic Director of the company. Ting also directed the production, and Billingslea starred in the Othello. They will discuss their process and audience reaction.
Apr. 5: Cathy Park Hong, "Racial Trauma, Assimilation, and the Autonomy of Asian Americans"
Apr. 5: Cathy Park Hong, "Racial Trauma, Assimilation, and the Autonomy of Asian Americans"
Subtle forms of racism, blatant discrimination, and violence against Asian Americans have continued to be a part of America\u2019s history and has often gone undiscussed. One of the many repercussions of racial consciousness within immigrant communities has been a constant pressure to assimilate while being rejected by the dominant culture. Race issues affect all people from various backgrounds, however the prejudice and exclusion Asian Americans face comes with its own particularities. Providing a space to discuss concepts of race, trauma, and autonomy within the Asian American context, we invite you to a special lecture and Q&A session with the author of Minor Feelings: An Asian American Reckoning, Cathy Park Hong.
Apr. 21: Robert Sapolsky, "The Biology of Racism"
Apr. 21: Robert Sapolsky, "The Biology of Racism"
Dr. Sapolsky is a MacArthur "Genius" Fellow, John A. and Cynthia Fry Gunn Professor and Professor of Neurology and of Neurosurgery at Stanford University, and a research associate at the National Museum of Kenya. His 2008 National Geographic special on stress, and his online lectures about human behavioral biology, have been watched tens of millions of times. He lectures widely on topics as diverse as stress and stress-related diseases, biology and the free will debate, the biology of our individuality, the biology of religious belief, depression, memory, schizophrenia, and Alzheimer's disease.

A video recording of this presentation is available to members of the Whitman community.
Apr. 23: Katherine Beckett, "Race, Equity, and Justice"
Apr. 23: Katherine Beckett, "Race, Equity, and Justice"
The Rise and Fall of the Death Penalty in Washington State
Katherine Beckett is Professor in the Departments of Sociology and Law, Societies, and Justice at the University of Washington.

A video recording of this talk is available to members of the Whitman community.
Apr. 23: April Bey, artist
Apr. 23: April Bey, artist
Please note that the speaker has issued a content warning for audiences due to language in this talk.
April Bey grew up in The Bahamas (New Providence) and now resides and works in Los Angeles, CA as a visual artist and art educator. Bey's interdisciplinary artwork is an introspective and social critique of American and Bahamian culture, contemporary pop culture, feminism, generational theory, social media, AfroFuturism, AfroSurrealism, post-colonialism and constructs of race within supremacist systems.
Bey's work is in the collection of the California African American Museum, the National Art Gallery of The Bahamas, the Center for Contemporary Printmaking, Fullerton College Art Gallery, Museum of Art and History, Lancaster, CA, and more. Bey has exhibited in biennials NE7, NE8, and NE9 in The Bahamas, and internationally in Italy, Spain, and Ghana.
Bey has launched five solo exhibitions: Picky Head at Liquid Courage Gallery in Nassau, Bahamas, COMPLY at Coagula Curatorial in Chinatown, Los Angeles, MADE IN SPACE at Band of Vices Gallery in West Adams, a large survey of work spanning several years, Welcome to Atlantica at Fullerton College Art gallery, and most recently a solo presentation with UPFOR Gallery at UNTITLED ART ONLINE Art Fair.
Bey is also an art educator, having taught a controversial course at Art Center College of Design called Pretty Hurts, analyzing process-based art and Beyoncé hashtag faux feminism. Bey is currently a tenured professor at Glendale College. https://www.april-bey.com/about
View Bey's work at https://www.april-bey.com/artists, and watch the short video "Ovaries of Steel" about Bey and her work: https://www.youtube.com/watch?v=o53kuZmbN1k
Apr. 26: Mireya Villareal, "BREAKING: Covering the Country's Biggest Stories in the Midst of a Pandemic"
Apr. 26: Mireya Villareal, "BREAKING: Covering the Country's Biggest Stories in the Midst of a Pandemic"
In-Depth Perspective from a Field Correspondent
Emmy Award-winning CBS correspondent Mireya Villarreal presents the 2021 Hosokawa Journalism Lecture. She joins the Whitman community for a virtual conversation about her experience covering breaking news stories such as the COVID-19 pandemic, immigration and family separation at the border, natural disasters and the death of U.S. Army soldier Vanessa Guillén. She will also share insights on mental health and self-care.
Villarreal joined CBS News in July 2015, and has covered a wide range of breaking news stories including COVID-19, family separation at the U.S.-Mexico border, the school shooting at Umpqua Community College in Oregon and the Environmental Protection Agency's contaminated water leak into the Colorado River in Durango, Colo. She has also reported on the devastating wildfires in California that burned 36,000 acres in June 2016, as well as the methane gas leak in Porter Ranch, Calif., that caused thousands to evacuate their homes.
In 2019, Villarreal moved back to Texas, her home state, to help cover the Southern Region for CBS News; a total of 16 states from Florida to New Mexico.
In the last two years she's covered a wide range of stories including immigration issues and sexual assault in the military. She was the first national correspondent to shed light on the disappearance of Vanessa Guillen and the subsequent changes made by the Army. Her continued coverage of the recent migrant surge along the southern border has also given people all over the world a unique understanding of why these people are coming to the US, who is bearing the brunt of the surge, and how the administration is responding.
A veteran investigative reporter, she is the recipient of two Texas Associated Press Awards for stories on immigration and child safety.
Previously, Villarreal reported for KTVT-TV, the CBS owned and operated station in Dallas. Earlier, she worked at WOAI in San Antonio from 2008 to 2012 and KRGV-TV in Rio Grande Valley, Texas from 2005 to 2008. She began her journalism career at KGNS-TV in Laredo, Texas, as a weekend sports anchor and reporter.
Villarreal is a native of the Texas Rio Grande Valley and graduated from the University of Texas Pan-American in 2001.
Apr. 28: Gabi Dinkin, Hannah Rudman, and Julia Ireland, "Recontextualizing Traumatic History Through Memorialization"
Apr. 28: Gabi Dinkin, Hannah Rudman, and Julia Ireland, "Recontextualizing Traumatic History Through Memorialization"
Dublin Award Presentation
Gabi Dinkin, Philosophy and Sociology, Class of 2022
Hannah Rudman, Philosophy and Psychology, Class of 2022
Julia Ireland, German Studies and Philosophy, Faculty Advisor
This talk explores the way in which methods of memorialization influence our understanding of traumatic history when that history includes the violence of genocide and persecution. The talk uses an analysis of holocaust memorials to examine forms of memorialization, connecting them to confederated tribes in the Walla Walla Valley. We seek to understand how different memorials can present multiple histories in a single location when that location includes the violence of settler colonialism. Through this understanding, we hope to develop a public art installation on Whitman's campus that functions as an interruption to conventional understandings of memorial and history on the land that Whitman occupies.
Sponsored by the Adam Dublin Award.
Apr. 29: Samera Esmeir, "The struggle that remains: Between World and International"
Apr. 29: Samera Esmeir, "The struggle that remains: Between World and International"
Samera Esmeir is associate professor in the Department of Rhetoric at the University of California, Berkeley. She is the author of Juridical Humanity: A Colonial History (2012). She has also published articles on such questions as memory, war, violence, coloniality, disaster, and internationalism. She is currently writing a second book, titled The Struggle that Remains: Between World and International. She is the senior editor of Critical Times: Interventions in Global Critical Theory.
This paper tracks the juridical conceptual assimilation of anticolonial revolution to inter-state war by rendering both "international armed conflict." Conventionally narrated as an episode of progress in international law, this assimilative-conceptualization was the result of the international efforts of national liberation movements during the 1970s. Not only were their revolutions now fully governed by international humanitarian law, but these revolutions were also becoming equal in status to inter-state war. Henceforth, freedom fighters would cease to be abandoned to colonial powers; instead, they would, at least in theory, receive legal protections similar to state-soldiers. National liberation struggles would no longer constitute private war or terror. But are there other consequences to this particular juridical reclassification and internationalization? What did the twentieth century discourse of international armed conflict entail? What political horizons did it enact? How did it rupture the concept of revolution, in its relationship to war? And were there practices of struggle in excess of the juridical concept of "international armed conflicts"? And what remains of these practices today?
Thinking from the past and present of Palestine, this paper argues that in its internationalization as armed conflict, anticolonial revolution was juridicalized, that is, sovereign power was codified as the central analytic. Struggle, as an anticolonial practice, faded. Instead of prefiguring postcolonial freedom, juridical internationalist discourses incited anticolonial prefiguration of postcolonial sovereign power. Or in Foucauldian terms, international juridical discourse with its focus on sovereign right, and depiction of politics through the lens of pacifying sovereigns, could only recognize struggles that claimed to be pacifying and sovereign, that is to say, struggles that mirror wars of division. All other struggles that continued to be waged underneath this sovereign war of division receded discursively. Such was the dark side of seeking equality in institutions of juridical internationalism. Nevertheless, these discourses did not eliminate all other articulations or practices of anticolonial struggle. It was still possible during the 1970s to mix discourses of armed conflict and armed struggle. This mixing was indicative of another feature of decolonization: the sovereign right to war was yet to take over all imaginaries; other freedom struggles were still articulatable and active. Revolution, or thawra in Arabic, continued to open up horizons other than state capture, or the institution of a new legal order.
May
May 11: Our Evolving Relationship with History: A Conversation with Sarah Vowell
May 11: Our Evolving Relationship with History: A Conversation with Sarah Vowell
America's relationship with history is changing and, with it, our views of public monuments. Debates are raging in towns and cities across the nation. Some monuments have come down, others defaced. Join us for a virtual conversation with writer Sarah Vowell to explore the national recalibration that's underway over how America expresses its stories and values in public spaces.
This program is a partnership between Whitman College in Walla Walla, WA and Confluence, a community-supported nonprofit with the mission to connect people to the history, living cultures, and ecology of the Columbia River system through Indigenous voices. In recent years, the Whitman College community has debated the value a statue of the college's namesake, Marcus Whitman.
Meanwhile, Whitman is organizing an exhibition on Confluence's art installations, which are designed to connect visitors with the Indigenous side of the Lewis and Clark story. These art landscapes are designed by Maya Lin, the artist who designed the Vietnam Veterans Memorial in Washington, DC, and other memorials across the nation.
The public program will be followed by a special Q&A session for students only and faculty from Whitman College.
Biography
Sarah Vowell is the New York Times' bestselling author of seven nonfiction books on American history and culture. By examining the connections between the American past and present, she offers personal, often humorous accounts of American history as well as current events and politics. Her most recent book, Lafayette in the Somewhat United States, explores both the ideas and the battles of the American Revolution, especially the patriot founders' alliance with France as personified by the teenage volunteer in George Washington's army, the Marquis de Lafayette.