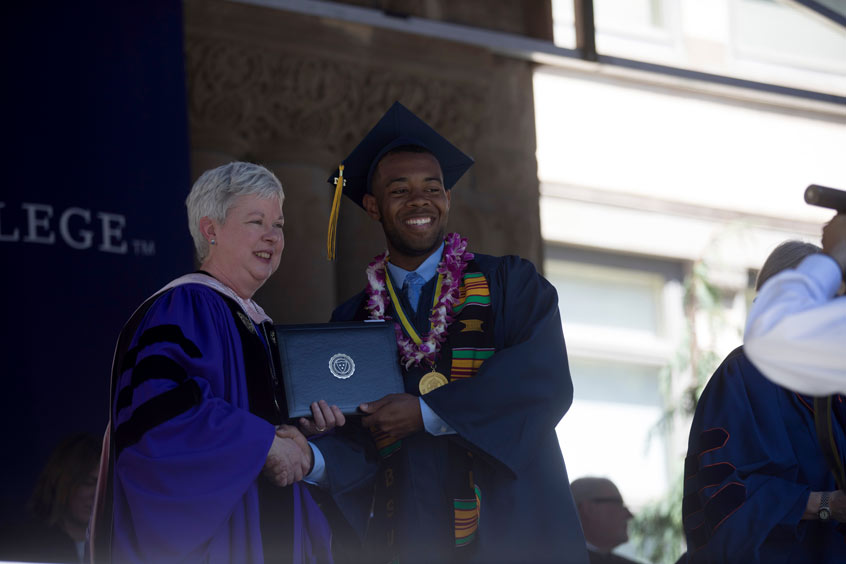 Highlights from Whitman College's 131st Commencement included a keynote speech by the social activist Wanjiru Kamau-Rutenberg '01, the awarding of an honorary doctorate to federal judge James L. Robert '69 and inspirational words from President Kathleen Murray to 374 seniors to "model empathy, grace and respect." Read more about the ceremony.
---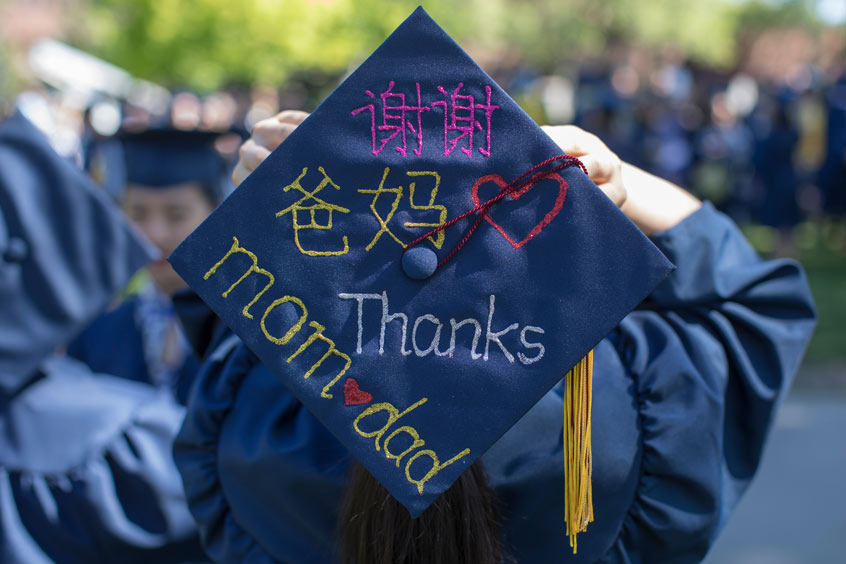 Sure, college seniors often toss their mortarboards to end commencement. But how many decorate them beforehand? Check out this photo gallery of Whittie mortarboard artistry.
---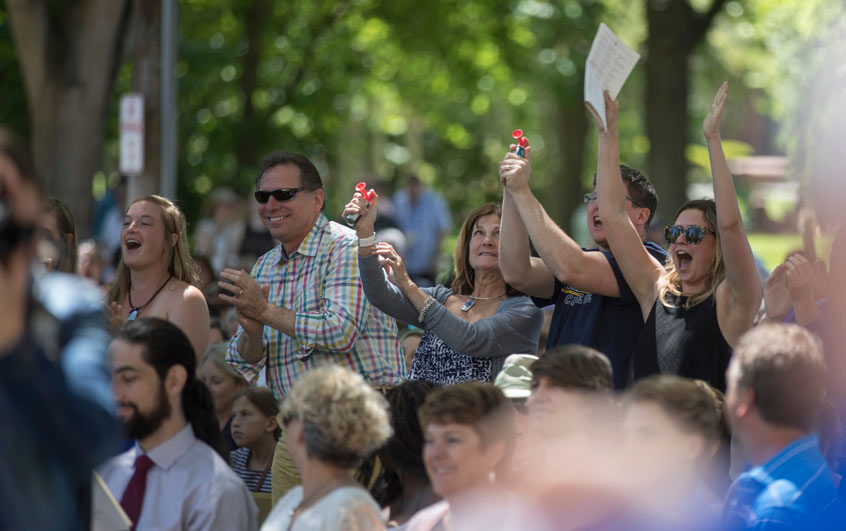 Parents of graduating seniors abounded with pride in their children and in Whitman. Attendees celebrated what the graduates learned, how they grew, what they majored in, how they excelled, plus praised Whitman professors, clubs and services, among many other things. Read more about parental reflections.
---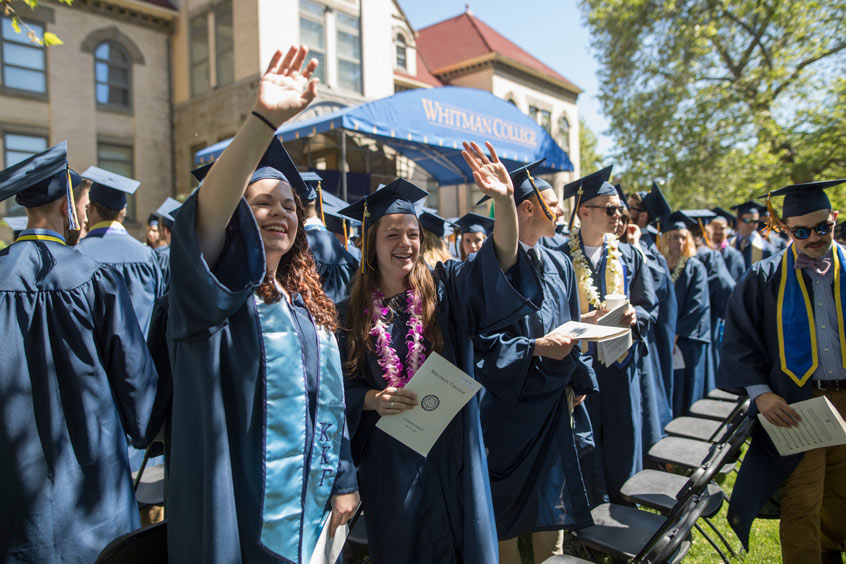 A Whitman education lasts a lifetime. Several lifetimes, in many cases. Alumni from a few years ago to many decades ago returned to Walla Walla to watch the next generation graduate. In fact, twin sisters
Maggie Gose '17, a biology major from Bellevue, Washington, and Chloe Gose '17, a sociology major, not only received hugs from grandpa Jerry Gose '50, who attended, but also are the great-great-granddaughters of Christopher Columbus Gose, a member of Whitman's first graduating class in 1886. Read about Whitman legacy families at Commencement.
---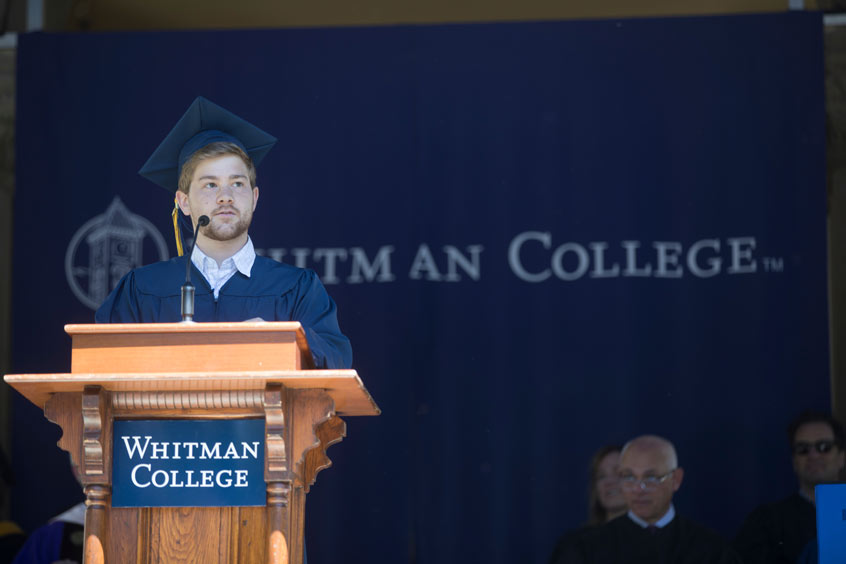 Which students held leadership roles at Commencement? Read biographies of Arie Knops '17, class speaker; Blake Ladenburg '17, senior fund chair; Emily Volpert '17, class banner designer; and Gabriel Merrill-Steskal '18 and Grace Pyles '18, marshals.