Whitman Baseball Alumni Game
September 24, 2012
Walla Walla, Wash. – The Whitman Men's Baseball Team will host their annual Alumni Baseball Game this Saturday at 10am on the DeSales Baseball Field. The team wraps up their fall season on Saturday in front of parents and alumni.
The Alums field a strong squad this year with many returning to see the new look of the Whitman Baseball program under Head Coach Sean Kinney. Kinney, a graduate of 2005 and all-league outfielder, enters his first season as head coach of the Missionaries.
Recent graduates attending include pitchers Jake Nelson ('12) and Blaine Mercado ('10), infielders Jay Richards ('11) and Pat Stauffer ('11), and outfielders Erik Korsmo ('11) and Brian Kitamura ('10).
Other alumni appearing this Saturday in Walla Walla are Jock Edwards ('66), Martin Telstad ('98), Jimmy Hill ('99), Chris Garrett ('00), Ryan Toivola ('02), Blake Fisher ('03), Jared Burns ('03), Andrew Shultz ('05), Spencer Fox ('05), and J.D. Fischer ('06).
After the game, there will be a barbeque for players, alumni, and families to mingle together. Parents and families are welcome to attend. Please RSVP by contacting Sean Kinney at kinneysb@whitman.edu or (509) 386-1690.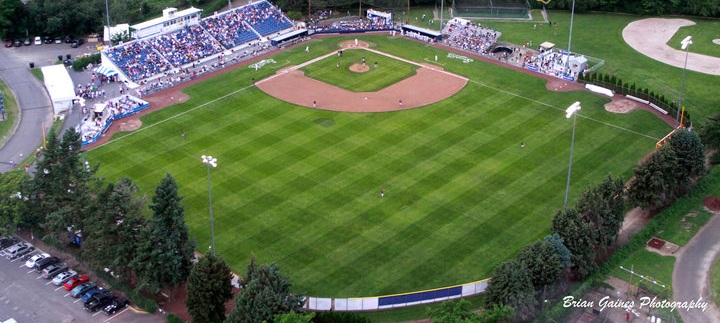 Borleske Stadium (Home Field of the Whitman Missionaries)