Martin Luther King Day
In Celebration of Martin Luther King, Jr. Week:
Whitman Teaches the Movement
Help teach civil rights education in Walla Walla schools during MLK week, January 2012
Background:
Interested in learning more?
Join us for two info sessions: November 16th, 4pm, Reid 207 and Novemeber 18th, 4pm, Reid 207
Excited and ready to join in?
Come to be trained by Southern Poverty Law Consultant, Kate Shuster (All trainings will occur in Maxey 304):
December 6th, 4-5:30pm (7th grade)
December 6th, 7-8:30pm (5th grade)
December 7th, Noon-1pm (2nd grade)
December 7th, 4:15-5:45pm (11th grade)
MLK Week...
Whitman students will go into Walla Walla schools and teach the curriculum on Thursday, January 19th and Friday, January 20th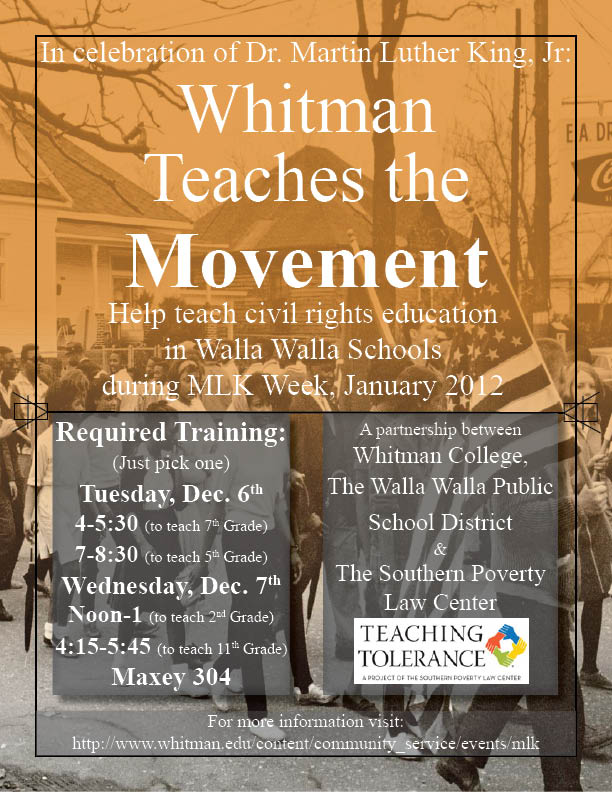 Brought to you by Whitman College, the Walla Walla School District and the Southern Poverty Law Center with generous support from the Office of the President and the Office of the Dean of Students