Helpline
Executive Fellow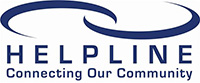 Helpline is a non-profit social service agency assisting clients in Walla Walla County on an emergent need basis. The Helpline Fellow would assist the Executive Director in the development of the executive intern project and the volunteer case management program; provide case management to clients; collaborate on special projects; and engage in policy creation and advocacy.
STEP Women's Shelter Fellow
Helpline operates the STEP Women's Shelter, which provides emergency shelter for women and their children. STEP is open between 7pm and 7am, seven days a week. The STEP Fellow would directly assist the STEP case manager by providing secondary client case management, overseeing the weekend day manager program, developing special projects and engaging in policy creation and advocacy.
Position details
Note from Helpline (8/27): We would prefer to get applications immediately so we can begin interviewing. Thanks again for your support.
Contact Information:
Helpline and STEP shelter
Dan Willms
529-3377
dan@helplineww.org