Adopt-A-Grandparent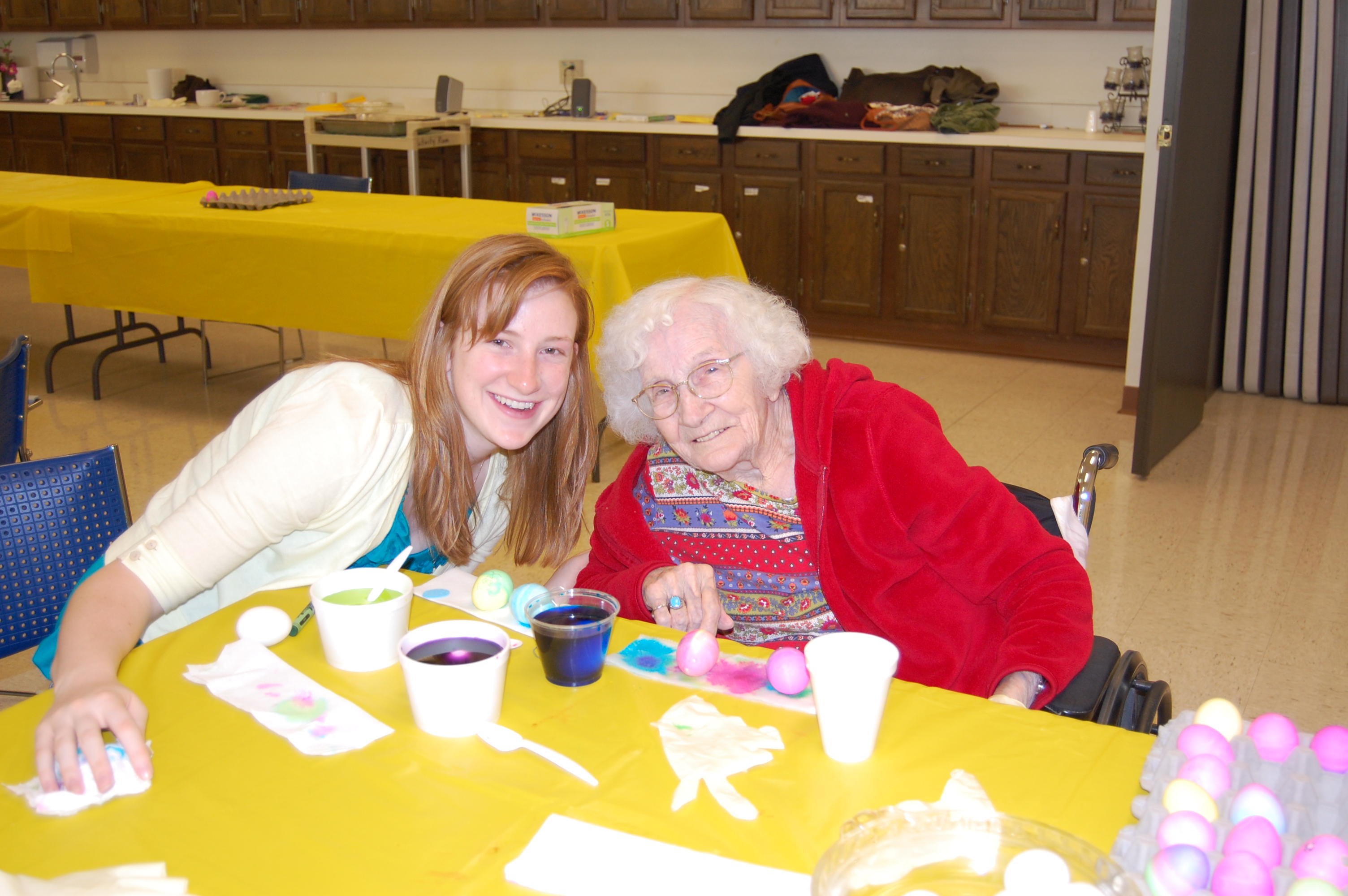 About
The Adopt-A-Grandparent program pairs Whitman students with residents at the nearby Odd Fellows senior home. Volunteers establish relationships with their adopted grandparents, helping to improve the quality of life for the residents through consistent companionship. Together, grandparents and volunteers tell stories, play games, listen to music, read books, go for walks, and make crafts. Each volunteer commits one hour per week to visiting his/her grandparent as well as attends one large event each semester. Events include carnivals, performances, and dances put on by the Adopt-A-Grandparent program at the Odd Fellows senior home.
You can contact us by calling the Student Engagement Center (527-5183), or by emailing the Adopt-A-Grandparent intern at grandparent@whitman.edu.
You can also read the most recent news about Adopt-a-Grandparent Here.
Frequently Asked Questions
How can I apply to be an Adopt-A-Grandparent volunteer?
The application is open the beginning of fall and spring semester and can be found online. An orientation is held after the application due date. At orientation, new volunteers learn about the program, fill out important forms (background check and volunteer agreement) and hear stories from ongoing AAG members and the activity directors for Odd Fellows. Activity directors pair student volunteers with "grandparents" and, after background checks have cleared, volunteers can begin visiting their adopted grandparent!

What is the time commitment of this program?
Volunteers must spend at least one hour per week with their grandparent and are required to attend one large event (Hoedown, Senior Prom, etc.) each semester.

What can I do with my grandparent?
Volunteers are encouraged to spend time with their grandparent sharing stories, playing games, attending weekly programs at Odd Fellows, such as chair exercise, ice cream social, and bingo, or pursuing shared interests (music, crafting, puzzling, etc.).

What do I need to know/do as a returning AAG volunteer?
All returning volunteers must attend orientation because background checks must be renewed every year! At this time, returning volunteers are encouraged to share experiences with new AAG members. Before background checks are cleared, returning students are allowed to visit their grandparent in public areas (visiting a resident in his or her room is not allowed).

What should I do if I can't attend a visit with my grandparent or attend an event?
Please let your grandparent know that you will not be visiting him/her or that you will not be taking him/her to an event. Also, please notify the AAG intern about your absence as weekly attendance is recorded.