Spring Break Service Trips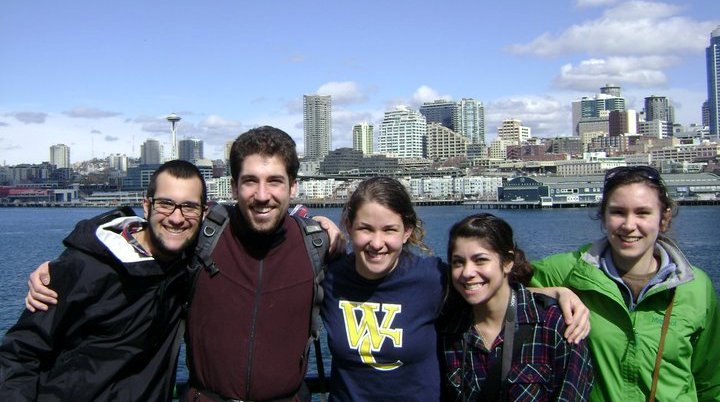 What are Spring Break Service Trips?
Spring Break Service Trips are week-long volunteer trips that allow Whitman students to focus on a particular social issue outside of the Walla Walla community. It is a great way to have a fun and meaningful spring break, living and learning beyond the Whitman bubble.
Participants volunteer with a primary social organization throughout the week, in addition to visiting and working with other non-profits to gain an understanding of the issues that affect the broadercommunity. Evening activities include opportunities for fun and reflection. Students also have a chance to explore the city or area they are visiting. The groups are often housed at local churches and cook most meals together.
Spring Break Service Trip FAQ:
What are the themes and destinations for this year?
March 14-21
• Urban Education in Portland, OR
• Community Renewal in Detroit, MI
March 21-28
• Environmental Conservation in Eugene, OR
• Youth Initiative with the CTUIR in Pendleton, OR
How do I go on a trip?
Service Trip Participant Applications are open from October 27th and are due November 12th at 5pm! Please fill out this application (https://www.surveymonkey.com/s/SBST-Participant-Application-2015) in its entirety.
Download the Entire SBST FAQ Sheet Here
What are people saying about Spring Break Service Trips?
"Occasionally a person gets to do something that they can remember as monumental, life-changing, revolutionary, and this has been one of those moments. My service trip to New Orleans has been far more than I ever expected, and something I will not soon forget."
-Nelson Falkenberg (New Orleans 2011), `14
"I feel that it really changed the way I view environmentalism, consumerism, food, and social justice. The ReBuilding Center showed us how crucial community involvement is to success while Zenger farms and CROPS inspired me to get my hands dirty and to fight for social equity. Overall, it was just great!"
-Meredith Kretzler (Portland 2011), '14