The Buddy Program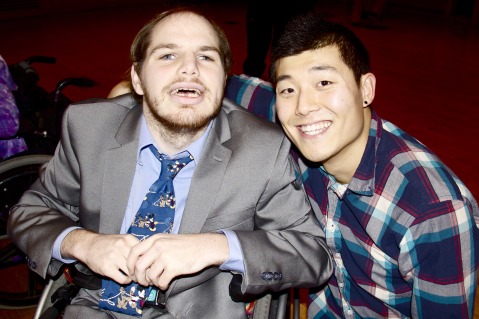 About
Since 2010, the Buddy Program has been connecting Whitman students with intellectually- and developmentally-disabled adults in the Walla Walla community. Whitman students meet with their community buddies twice a month on Friday afternoons to take part in a variety of organized activities, including dances, movie nights, arts-ann-crafts projects, bowling, and much more. Through these structured interactions, in addition to student-initiated interactions, Whitman students are able to form fun and meaningful one-to-one relationships with their buddies.
You can contact us by calling the Student Engagement Center (527-5183), or by emailing the Buddy Program intern at buddyprogram@whitman.edu.
You can also read the most recent news about the Buddy Program Here.