Adopt-A-Grandparent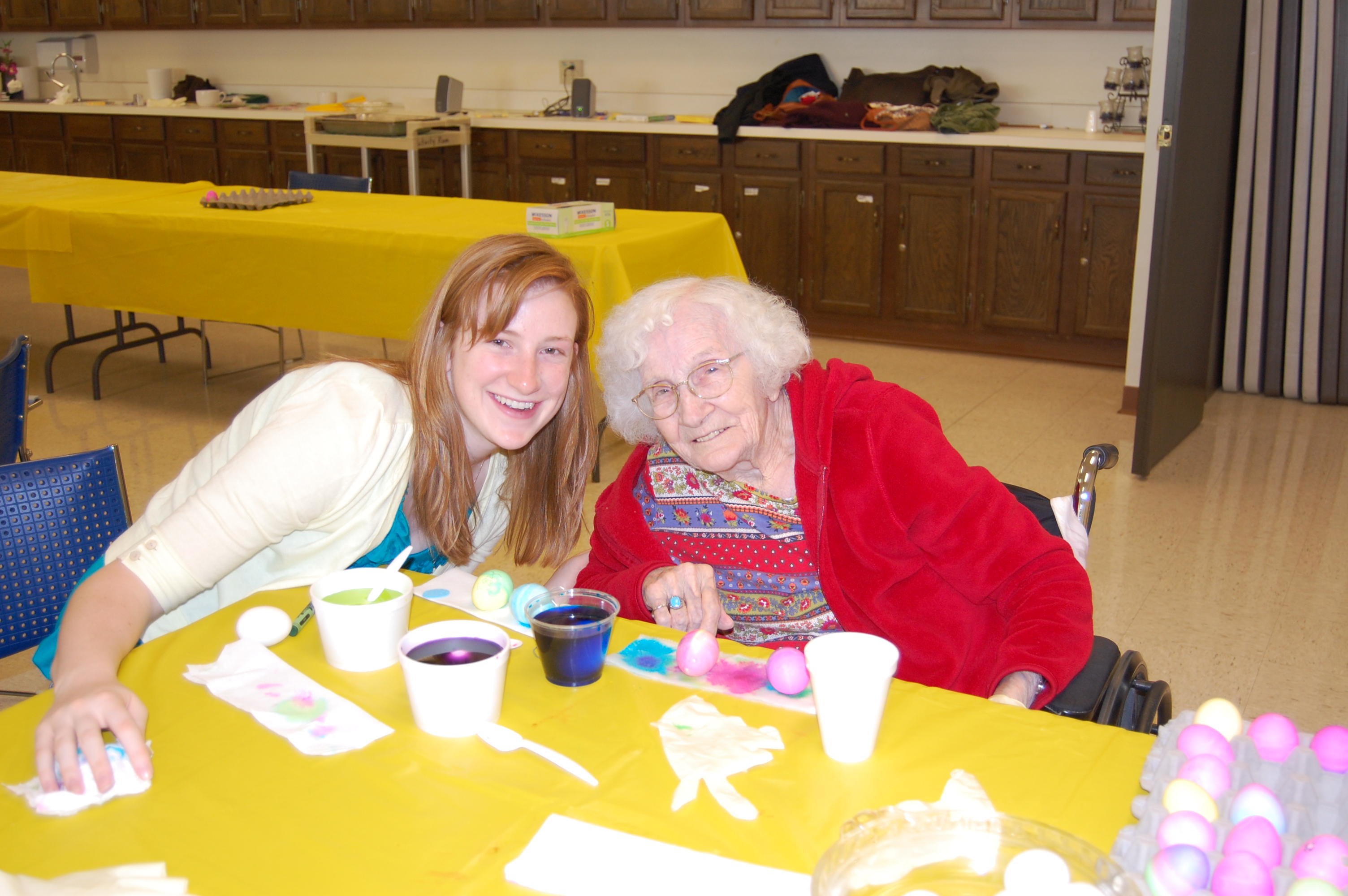 Who we are
The Adopt-A-Grandparent program is a student-run program that works with the nearby Odd Fellows senior home to pair Whitman students with seniors. Adopt-A-Grandparent volunteers visit with their adopted grandparent once a week for about an hour. Together grandparents and grandkids tell stories, listen to music, read books, go for walks, play games, and do craft projects. Volunteers establish relationships with their adopted grandparents, providing consistent companionship and helping to improve the quality of life for the residents. Several special events also occur each semester, such as musical performances, wheel-chair aerobics, and makeover nights.
Applications
Applications are currently open. Apply today!
http://www.surveymonkey.com/s/adoptagrandparent
Please contact grandparent@whitman.edu for any questions concerning involvement with the program.
Contact Us
You can contact us by calling the Student Engagement Center (527-5183), or by emailing the Adopt-A-Grandparent intern (Kate Runkel) at grandparent@whitman.edu.
Fall 2013 Office Hours: Mondays and Wednesdays 1-3pm or by appointment.