In This Issue:
Whitman News
Events
Family Weekend 2014
Local Fellowship Opportunities
2014-15 Academic Schedule
Follow Whitman Athletics on Instagram
Parting Shot
Connect Online:
Events for Parents/Alumni
Student Engagement Center
Change My Address
Whitman Magazine Online
Athletics
Campus Events
---
Your support for Whitman makes a difference.

---

Visit the new web site for the Campus Bookstore.
---

---
Whitman News
Eleven top twenty spots for Whitman in "The Princeton Review" annual college rankings
According to "The Princeton Review," Whitman College is the one of the easiest campuses to get around, has some of the best classroom experiences in the country and some of the happiest students.
Read More
Whitman Professional Hub Program connects alumni and students
This summer, the Whitman College Student Engagement Center launched a new initiative to help create professional development opportunities in several major locations around the country.
Read More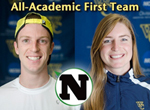 All-Academic 1st-team announced by NWC
The Northwest Conference released its inaugural all-academic first-team honor roll comprised of 18 student-athletes, a male and female from each of the league's nine institutions, who portray both exemplary athletic and academic prowess. All-Americans Andrew La Cava '14 of men's tennis and Claire Collins '14 of women's swimming represented Whitman College on the list. Read More


Faculty News Briefs
Visit the Newsroom
---
Events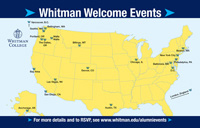 Whitman Welcome Events • Various Cities

Fall Welcome events will be held in 21 cities across the U.S. and in the U.K. Whitties and parents will be gathering this fall to reconnect and WELCOME alumni who are new to their communities. This is a great way for alumni and parents living in these communities to reconnect and meet members of the Class of 2014 and other alumni who are new to their communities. See the calendar of events for a list of cities hosting events.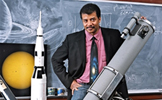 Astrophysicist and author Dr. Neil deGrasse Tyson • Walla Walla, WA

September 11, 2014 • 7:00 p.m. • Cordiner Hall
Read more





W Club 5th Annual Golf Tournament • Walla Walla, WA

Join your Whitman College friends, W Club members, and Missionary supporters for the Fifth Annual W Club Golf Tournament.
September 19, 2014 • Walla Walla Country Club
11:30 a.m. Registration and lunch (Driving range open)
1:00 p.m. Shotgun Start. Scramble format.
6:00 p.m. Awards Reception (wine included) at Sherwood Center Hall of Fame Foyer.
Read more and Register Online



A visit with Author Sherman Alexie • Walla Walla, WA

October 1, 2014 • 7:00 p.m. • Cordiner Hall
Author Sherman Alexie will visit campus to deliver a lecture and share personal anecdotes from Reservation Blues, his life experiences and his many other works.
Read more



---
Family Weekend, October 24-26, 2014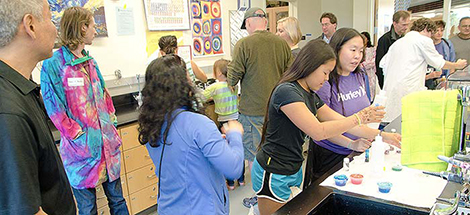 Family Weekend • Walla Walla, WA

Friday, October 24 - Sunday, October 26
View the tentative schedule of events.


---
Student Engagement Center - local fellowship opportunities available
Information about 2014-2015 Whitman Community Fellows Program is now online on the SEC blog.
Read more


---
2014 - 2015 Academic Schedule
2014-2015 Calendar
---
Follow Whitman Athletics on Instagram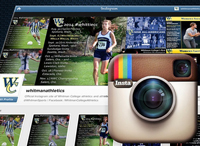 The athletics department of Whitman College has added to its social media efforts with the creation of an Instagram account — instagram.com/whitmanathletics — which went live on July 21. Instagram is a free photo-sharing program and social network which is available for iPhone and Android smart phones as well as online.
Read More



---
Parting Shot
Parting Shot by Matt Banderas '04
, Whitman communications officer/photographer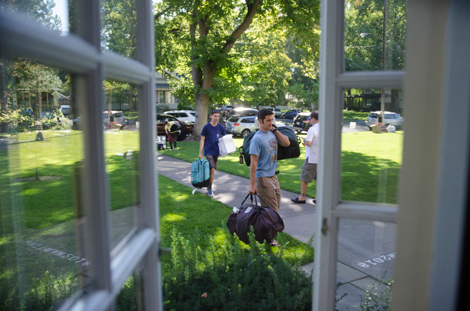 Move in day: Whitman welcomes the Class of 2018
Read More
---