In This Issue:
Whitman News
Support the Parents Fund
Events
A Message from Res Life
Spring Semester Schedule
New Transcript Delivery Services
Parting Shot
Connect Online:
Events for Parents/Alumni
Student Engagement Center
Change My Address
Whitman Magazine Online
Athletics
Campus Events
---
Your support for Whitman makes a difference.

---

Visit the new web site for the Campus Bookstore.
---

---
Whitman News
Women's hoops historic season comes to an end against Williams
Whitman finishes the season at 22 - 6, the most wins in program history, and the Elite 8 appearance is also the deepest any Missionary basketball team has gone in the NCAA Tournament since the school became NCAA Division III championships eligible in 1998.
Read more.

First Person: A Close-up look at the legislative process
Nick Marquiss '13 shares his experience in Olympia, meeting legislators and lobbyists plus networking with Whitties.
Read More.
The Pioneer wins 'Best in Show' at national college journalism convention
The website was ranked first among publication websites for all colleges and universities with a student body population under 10,000. This is the fourth time in four years that The Pioneer has won an award for its website design.
Read More.
Whitman chemistry professor develops teaching software used around the world
Associate Professor of Chemistry Frank Dunnivant has released EnviroLab, a chemistry software package that helps visual learners supplement their in-classroom learning by simulating chemistry labs.
Read more.
Alaska Airlines has changed morning flight departures out of Walla Walla
On March 10, 2013, Alaska Airlines changed the departure time of its morning flight from Walla Walla to Seattle to 6:25 a.m. The flight to Seattle previously departed at 6:45.
Read more.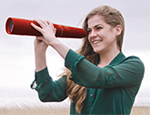 Walla Walla & Beyond: TEDxWhitman College, April 27!
TEDxWhitmanCollege speakers announced.
Read more.
Visit the Newsroom.
---
Support the Parents Fund



Make a gift to the Student Engagement Center to help students develop skills that both connect with their liberal arts education and prepare them for life after graduation. To learn more about the Student Engagement Center, click here.
You may make a gift online at whitman.edu/give
---
Events
"How to love wine." An evening with The New York Times chief wine critic Eric Asimov • Walla Walla, WA
April 11, 2013 • 7:00 p.m. • Whitman College Campus, Maxey Auditorium
Eric Asimov is the chief wine critic of The New York Times, a position he assumed in June 2004 after having covered wine with The Times's tasting panel and in his Tastings column for the Dining section.
Read more.


"350: The most important number in the world." • Walla Walla, WA
April 29, 2013 • 7:30 p.m. • Whitman College Campus, Cordiner Hall
A talk by Bill McKibben, author, educator and environmentalist with expertise in climate change.
Read more.


Whitman College Commencement. • Walla Walla, WA
May 19, 2013
Congratulations to the Class of 2013! Eric Idle is the commencement speaker.
Read more.

---
A Message from the Office of Residence Life and Housing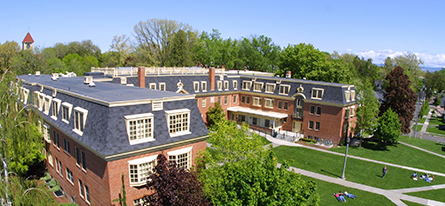 Did you know there are a variety of on-campus housing options for your student? The Office of Residence Life and Housing has information about those options for the 2013-2014 academic year.


---
Spring Semester 2013 Schedule
Whitman Schedule

Spring Semester 2013



April 5, Friday


Final day to withdraw from classes or the college with W grades. Close of P-D-F registration period.
April 9, Tuesday


Whitman Undergraduate Conference; no classes.
April 19-24


Preregistration period for the fall semester 2013.
May 7, Tuesday


Last day of classes, spring semester.
May 8, Wednesday


Reading day; no classes. Honors theses due in library for May '13 candidates.
May 9-14


Final examination period.
May 19, Sunday


Commencement. Residence halls close at 6 p.m.
---
New Transcript Delivery Services
In partnership with SCRIP-SAFE International, Whitman College has added Transcripts on Demand, an online request service (paper or electronic), and eSCRIP-SAFE, an official electronic transcript delivery service, as resources for alumni and students. See the Registrar's Office web page for complete information, including how to order.

Read more at http://www.whitman.edu/offices-and-services/registrar/transcript-info


---
Parting Shot
Parting Shot by Greg Lehman, Whitman photographer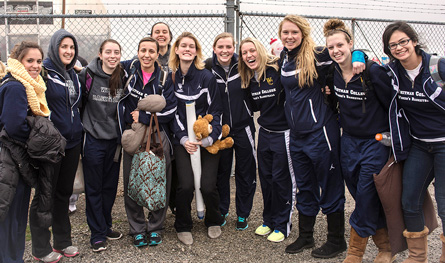 Winners on the court and off return to Walla Walla following their tournament run. Photo courtesy of Prof. Ellen Bishop.
Read more.
---