Services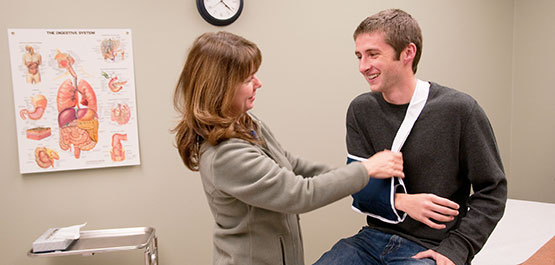 Welty Student Health Center is a full service clinic. Services available include:
12 overnight beds with a qualified nursing staff
Physician availability for examination of ill students, physical exams or consultation.

Physicians available 2 hours daily.

Prescriptions assistance from local pharmacy or Health Center dispensary
In-house lab testing, strep, mono, urinalysis pregnancy tests
Allergy antigens are administered per private MD's orders
Whirlpool ultrasound and phototheraphy
Assistance in outside referrals and insurance questions
Transportation to outside health services by previous arrangement
Vaccines and Travel health
STD and HIV testing
Reproductive Clinic and Morning After Treatment
Physical therapy and massage therapy by appointment
Diet and nutrition consults by appointment
Organizes student health groups (SHAC) and Health Care Aides
Student Health Education programs
For security reasons, the Health Center doors are locked from 11:00 p.m. to 6:00 a.m. Ring doorbell for service.