Whitman Teaches the Movement Kick-off: Why Civil Rights Education Matters in Walla Walla in 2014
Date: January 27, 2014 Time: 4:30 p.m. Location: Reid Campus Center-Young Ballroom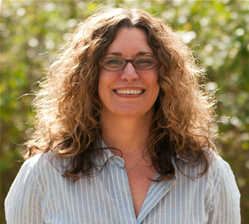 A panel discussion featuring President George Bridges, Walla Walla Public Schools Superintendent Mick Miller, Dayton Public Schools Superintendent Doug Johnson, and education researcher Dr. Kate Shuster.
This kick-off event for Whitman Teaches The Movement will focus on the local context while Dr. Shuster's talk at 7:00 p.m. will provide a national perspective on civil rights education.
This event is free and open to the public.
Whitman Teaches The Movement is an initiative of the Student Engagement Center. For more information about this unique partnership among Whitman, Walla Walla Public Schools and the Southern Poverty Law Center please see: http://whitmanteachesthemovement.net/
Related Events
MLK Jr. March and Candlelight Vigil
Jan. 20, 4:00 p.m.
Film Screening: Freedom Riders
Jan. 23, 7:00 p.m.
Why The Movement Matters: Learning from America's Civil Rights Struggles
Jan. 27, 7:00 p.m. to 9:00 p.m.
Nonviolent Resistance and Campaigning Workshop
Jan. 29
An Evening with Civil Rights Activist Diane Nash
Jan. 30, 7:00 p.m.