Pont du Gard: Roman Aqueduct Engineering
Date: February 27, 2014 Time: 7:30 p.m. to 9:00 p.m. Location: Olin 157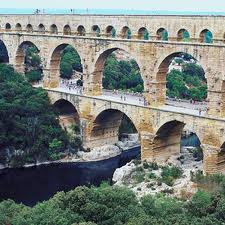 Patrick Hunt
Dr. Hunt is an archaeologist on the faculty of Stanford University. He has done fieldwork on the geohistory of Carthage in North Africa, in Mexico and Peru, and in the Rhone and Rhine Valleys including medieval castles and agricultural history. He is also a noted author, his most recent book is Ten Discoveries that Rewrote History (Penguin 2007).
The Pont du Gard (Roman Aqueduct) is one of the oldest and most remarkable Roman hydraulic works. Dr. Hunt describes the engineering feats of this amazing archeological treasure.
This event is free and open to the public.