George S. Bridges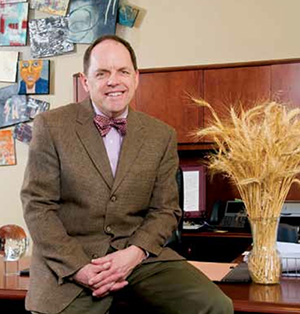 Whitman faces a critical moment in its history. Our College has prospered and become nationally renowned on a strong foundation of academic excellence. Yet with change in the world accelerating rapidly, we cannot stand still or become complacent. Whitman must offer educational experiences that surpass those of other colleges and universities and that fully prepare our graduates for the world they will inherit.
This campaign promotes the importance of both continuity and change. With the support of donors at all levels, it will reinforce our traditional strengths in academic study and personalized instruction while also transforming the opportunities available to our students. It will ensure that our endowment can provide abundant scholarship and flexible funding for emerging priorities. And finally, the campaign will enable us to sustain the unique teaching and learning that make our alumni agents of profound change in the world.
Together, our leadership today will write Whitman's history for years to come.
George S. Bridges