In This Issue:
Events
Whitman News
Reunions
Accepting Nominations
Opportunity Knocks
Contribute to Livewire
Why We Love Whitman
Connect Online:
Alumni Events
Whitman Online
Alumni Starter Kit
Alumni Trips
Update Your Address
Send a Class Note
Submit to Livewire
Submit to 50-Plus
Whitman Magazine Online
Athletics
Campus Events
Give to Whitman
---

Class Notes submissions are noted in the
Alumni News section
of the Whitman Magazine.
---
Your support for Whitman makes a difference.

---

---

---
---
---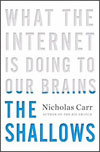 December's selection
The Shallows - What the Internet is Doing to our Brains
by Nicholas Carr


---
Events

Geology ROCKS! • San Francisco, CA
December 10, 2013 • 6:00 p.m. • Hotel Adagio, The Green Room
Read more and RSVP online

More Alumni Events

---
Whitman News
Q&A with Samuel Freedman, New York Times columnist and Columbia professor
Award-winning author, New York Times columnist and Columbia Graduate School of Journalism professor Samuel G. Freedman visited Whitman College last month to talk about his most recent book.
Read More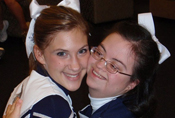 Whitman student received "Nobel Prize for Child Advocates"
Sarah Cronk '15 received the World of Children Award, often known as the Nobel Prize for Child Advocates, on November 7.
Read More






Whitman alumnus helps NASA launch lunar spacecraft

Friday Harbor, Washington, is a town on San Juan Island, just north of Seattle. It's not the kind of place you would normally associate with space travel, but it is home to Mike Loucks '85.
Read More
Faculty News Briefs
Visit the Newsroom
---


Fiftieth Reunion • May 22-25, 2014
Class of 1964
View the schedule of events, RSVP and see who else plans to attend.

The Class of 1964 Survey is due December 10th. A copy of the survey can be found on the reunion website.




2014 Reunion Weekend • September 17-21, 2014
Class of 1949
Class of 1954
Class of 1959
Class of 1974
Classes of 1983, 1984, 1985
Class of 1989
Class of 2004
Classes of 2008, 2009, 2010
View the schedule of events, accommodation information, RSVP and see who else plans attend.

---
Accepting Nominations
All alumni are invited to participate in nominating new members of the Alumni Association Board of Directors. Read more.
---
Opportunity Knocks
The offices of Alumni Relations and Annual Giving at Whitman seek an individual to serve as an Alumni Relations Officer.

The Alumni Relations Officer works with the Director of Annual Giving and the Director of Alumni Relations to plan and implement events and giving programs for young alumni. Programs managed by the Alumni Officer will be for the purpose of strengthening the relationship of young alumni with the College from graduation up until their tenth reunion. The Alumni Officer has primary responsibility for the development of young alumni councils in Seattle, Portland and the Bay Area.

The position involves periodic travel and participation in evening and weekend alumni activities. Open until filled, review of applications begins January 2, 2014.

JOB DESCRIPTION & APPLICATION PROCESS can be found at https://whitmanhr.simplehire.com. Whitman College is building a diverse academic community and encourages minorities, women and persons with disabilities to apply. Experience and skills that contribute to the diversity of the college are appreciated.
---
Contribute to Livewire
We'd like to hear from alumni between 2004 and 2013. Please submit updates and photos to arpjs@whitman.edu.

Also accepting wedding/union or new baby pictures! Need instructions? Electronically submitted photographs must be at least 300 dpi for a three- by five-inch photo and must include an accurate caption to make it in time for the next issue. Deadline is December 6.
---
Why We Love Whitman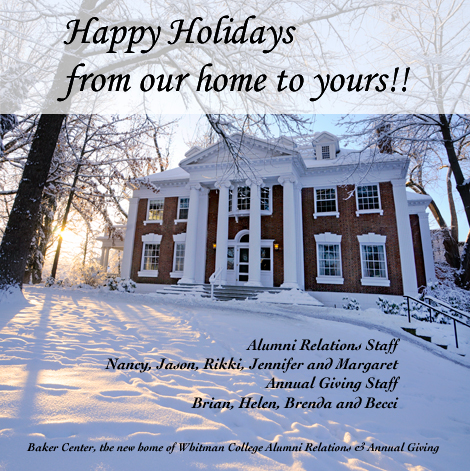 View full size image.