In This Issue:
Events
Whitman News
Whitman Professional Connections
Reunions
Tweet Much?
Portraits of the Past
Why We Love Whitman
Connect Online:
Alumni Events
Whitman Online
Alumni Starter Kit
Update Your Address
Send a Class Note
Submit to Livewire
Submit to 50-Plus
Whitman Magazine Online
Athletics
Campus Events
Give to Whitman
---

Class Notes submissions are noted in the
Alumni News section
of the Whitman Magazine.
---
Your support for Whitman makes a difference.

---

---

---
---


July's selection
Wild
by Cheryl Strayed




August's selection
The Casual Vacancy
by J. K. Rowling


---
Events




Beta Theta Pi Alumni/Student Social • Seattle, WA
The men of the Gamma Zeta chapter of Beta Theta Pi fraternity invite alumni brothers and guests to join them for a fun evening with the current members and alumni. This is a great opportunity to reconnect with old friends and find out what the current students are doing to promote the legacy of Beta Theta Pi.
July 10, 2014 • 5:30 p.m. • Elephant & Castle Read more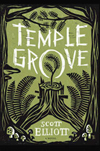 Port Townsend Reading and Reception with Scott Elliott, Professor of English and Creative Writing • Port Townsend, WA
August 1, 2014 • 7:00 p.m. • Jefferson County Historical Society First Friday Lecture, Port Townsend City Council Chambers
Read more

More Alumni Events




---
Whitman News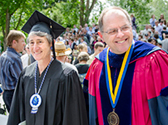 U.S. Secretary of the Interior Sally Jewell delivers the Whitman 2014 Commencement Address
Environmental activist, former CEO of REI and current U.S. Secretary of the Interior Sally Jewell delivered the 2014 Commencement Address on May 25. Jewell gave this year's graduates some advice: "Once you leave Whitman, stay involved. Stay engaged. Be a part of your community — whatever community means to you." Read More
Whitman students present their work at University of Washington Undergraduate Research Symposium
Ten Whitman students traveled this May to the University of Washington in Seattle to participate in the annual UW Undergraduate Research Symposium on May 16.
Read More


Visit the Newsroom
---
Whitman Professional Connections - are you in??
This summer the Student Engagement Center is launching a new initiative to give greater opportunity for Whitman students and alumni to explore careers and gain experience in various cities around the country. In June, the Student Engagement Center kicked-off Professional Connection receptions in Walla Walla and Denver. They will be coming to the following cities in July:
Visit www.whitman.edu/hubs for more information.
---

2014 Reunion Weekend • September 17-21, 2014
Class of 1949
Class of 1954
Class of 1959
Class of 1974
Classes of 1983, 1984, 1985
Class of 1989
Class of 2004
Classes of 2008, 2009, 2010
View the schedule of events, accommodation information, RSVP and see who else plans attend.

PHI DELTA THETA 100 Year Celebration
Save the dates!
April 24-26, 2015


More information to come.
To view information about upcoming 2015 reunions go to www.whitman.edu/reunions
---
Tweet much? #AfterWhitman
We want the Whitman community to see what our graduates do after they leave Walla Walla. Use the hashtag #AfterWhitman when tweeting, sharing news on Facebook or posting a photo to Instagram that shows what your post-Whitman life is all about.
---
Portraits of the Past: Penrose Library launches a digital exhibit

Penrose Library recently launched a digital archive of photographs illustrating the history of Whitman College. This archival exploration of 125 years of history, titled "Portraits of the Past," is the result of months of collaborative work. The project was conceived by former Systems and Applications Librarian Dan Martensen and carried out by Ben Roberson '14, Instructional and Research Librarian Ben Murphy and Archivist & Special Collections Librarian Melissa Salrin. Additional support for the creation of the exhibit was given by Director of Penrose Library Dalia Corkrum and the Office of Alumni Relations.

View the exhibit.
---
Why We Love Whitman
Photo by Matt Banderas '04, Whitman communications officer/photographer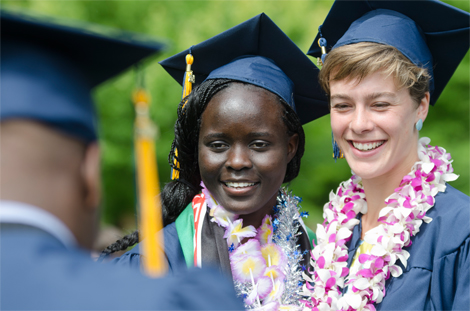 Snapping photos at Commencement.