---
2015 Reunion Weekend

Classes of 1950, 1955, 1960, 1969, 1970, 1971, 1975, 1990, 1994, 1995, 1996, and 2005
Registration opens August 3.
Read more


---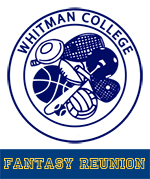 Fantasy Reunion 2015
Who do you want to see at your reunion?

Introducing the Whitman College Fantasy Reunion – a game where you invite the people you want to see at your reunion, and where you can win cool prizes!

Play the Fantasy Reunion game!
Win great prizes just for attending your reunion with your friends!



---
W Club Golf Tournament
The Sixth Annual W Club Golf Tournament will be held during Reunion Weekend, on Friday, Sept. 25, starting at 11:30 a.m.

Cost for an individual golfer is $125, a foursome is $500.



Go to connect.whitman.edu to register online, or
get a registration form by mail: contact Skip Molitor, Assistant Athletic Director at molitore@whitman.edu or call (509) 301-8505.

Download the brochure for details.


---
Mark your calendar NOW for the Inaugural WHW Career Panel Event!
Scheduled as a part of the 2015 Reunion Weekend activities, this is a fantastic opportunity for you to share with current students your sage experience and wisdom about one of these exciting professional fields:
Research and Healthcare

Marketing, Technology and Communications

Education and Counseling

Social Justice and Careers for the Common Good
This event is sponsored by the Student Engagement Center. To attend, please RSVP on the Reunion Weekend registration form.



---
Presidential Receptions Introducing
Dr. Kathleen Murray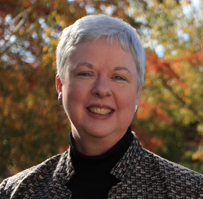 Keep an eye on the Alumni Events Calendar and Whitman Connect for information about upcoming events in New York, Washington D.C., Seattle and the Bay Area. Details coming soon.








More Alumni Events
---
Whitman News
Talking "The Big One"
A recent earthquake in Northern California and The New Yorker article "The Really Big One" has people talking a lot about earthquakes. But were the predictions accurate or alarmist? And what would an earthquake of that size look like here in Walla Walla? We took our questions to Whitman College Professor of Geology Pat Spencer and learned a lot.
Watch the interview


Popular Whitman fellowship program enters its fourth year

From tattoo removal to legal aid to Native American art: nothing is off limits for students helping community groups through the Whitman Fellows program. The program, which pairs students with local nonprofits, provides extraordinary opportunities for Whitman juniors and seniors to enhance their classroom studies through paid internships.
Read more


---
Why We Love Whitman!
Photo by Tanner Stirrat, one of our awesome guides!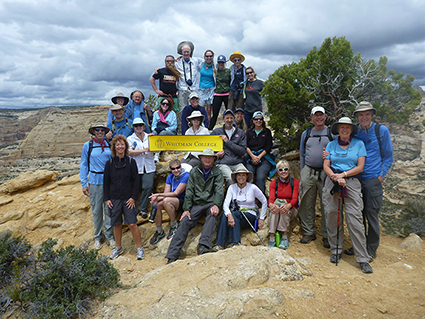 Alumni, parents, and friends hiked up the Wagon Wheel Point Overlook on the Yampa River during a recent Alumni Association trip with Professors Bob Carson and Don Snow.


---
---
Reunions
Class of 1966 Fiftieth Reunion
May 19-22, 2016

View the schedule of events, accommodation information, RSVP and see who else plans to attend.
---
Join those who make a difference.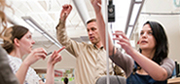 Your unrestricted gift enables Whitman to meet emerging needs and priorities.
Please make your gift to support the Whitman Annual Fund.
Make an online gift now.
---
Submit a Class Note
Class notes submitted between June 6, and September 18, 2015, will appear in the November 2015 issue.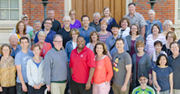 ---
Whitmail Project
You can make a difference in the life of a graduating Whitman senior in just a few minutes with WhitMail. Learn how you can participate.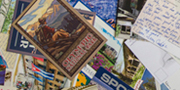 ---
College Bookstore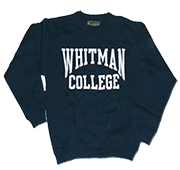 Buy online
---
Whitman Magazine

View online
---