In This Issue:
Events
Whitties Helping Whitties
Whitman News
Reunions
New Facebook Page - LA
Why We Love Whitman
Connect Online:
Alumni Events
Whitman Online
Alumni Starter Kit
Alumni Trips
Update Your Address
Send a Class Note
Submit to Livewire
Submit to 50-Plus
Whitman Magazine Online
Athletics
Campus Events
Give to Whitman
---

Class Notes submissions are noted in the
Alumni News section
of the Whitman Magazine.
---
Your support for Whitman makes a difference.

---

---

---
---
---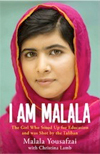 March's selection
I am Malala: The Girl Who Stood Up for Education and Was Shot by the Taliban
by Malala Yousafzai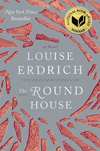 April's selection
The Round House
by Louise Erdrich


---
Events



Ski with the President • Sun Valley, ID
March 20-23, 2014 • Sun Valley Resort
Read more and register online




Whitman College Orchestra • Seattle, WA
March 2, 2014 • 7:30 p.m. • Town Hall Seattle in the Great Hall
Read more



Reception with President George Bridges • Palm Desert, CA
March 14, 2014 • 5:00 p.m. • Desert Willow Golf Resort
Read more

Antony and Cleopatra with pre-play talk by Professor Theresa DiPasquale • New York, NY
March 16, 2014 • 12:30 p.m. • 440 Studios, Studio 3G (3rd floor)
Read more

More Alumni Events


---
Whitties Helping Whitties Networking Events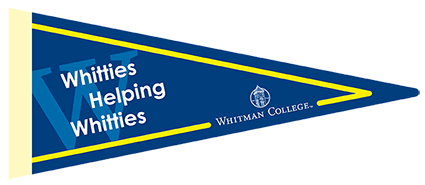 Whitties Helping Whitties is a new series of events targeted at creating a professional Whitman community in key locations where we know Whitties want to reside and work. In keeping with the Whitman tradition of giving back, we encourage you to share in this night of networking - share your story, meet other Whitties working in your community and encourage those about to embark on their professional adventure.
---
Whitman News
Whitman joins forces with Koru to offer work experience for students and graduates
Whitman announced the addition of Koru, a Seattle-based startup, to the array of resources that are offered to Whitman College students and alumni as they build their post-Whitman futures.
Read More
From Whitman to the Winter Olympics
Jasmine Campbell '15 and Holly Brooks '04 competed in the 2014 Sochi Winter Olympics. Whitman Magazine caught up with the athletes days before the Opening Ceremony.
Read More

Kate Shuster Kick Starts Whitman Teaches the Movement
Whitman students, faculty and staff as well as many community members, gathered to hear Dr. Kate Shuster deliver a talk entitled "Why the Movement Matters: Learning from America's Civil Rights Struggles." Shuster's talk was part of the opening events for the third year of the Whitman Teaches the Movement program.
Read More


Faculty News Briefs
Visit the Newsroom
---


Fiftieth Reunion • May 22-25, 2014
Class of 1964
View the schedule of events, RSVP and see who else plans to attend.


Reunion Booklet biographies and photos are due March 7th.
See the reunion website for details.




2014 Reunion Weekend • September 17-21, 2014
Class of 1949
Class of 1954
Class of 1959
Class of 1974
Classes of 1983, 1984, 1985
Class of 1989
Class of 2004
Classes of 2008, 2009, 2010
View the schedule of events, accommodation information, RSVP and see who else plans attend.


---
New Facebook Page!
Whitman Alumni in Los Angeles


Connect with Whitman College Alumni in the greater Los Angeles area through Facebook.
---
Why We Love Whitman
Photo by Matt Banderas '04, Whitman communications officer/photographer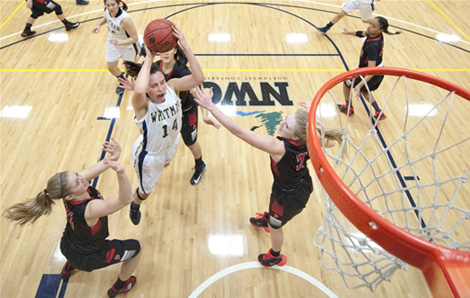 On her way to a double-double (points and rebounds), is Meghan White '14. Whitman is the Northwest Conference's No. 1 nationally-ranked women's basketball team in Div III.