In This Issue:
2014 Reunion Weekend
Events
Whitman News
Reunions
Tweet Much?
SEC News
Why We Love Whitman
Connect Online:
Alumni Events
Whitman Online
Alumni Starter Kit
Update Your Address
Send a Class Note
Submit to Livewire
Submit to 50-Plus
Whitman Magazine Online
Athletics
Campus Events
Give to Whitman
---

Class Notes submissions are noted in the
Alumni News section
of the Whitman Magazine.
---
Your support for Whitman makes a difference.

---

---

---
---


August's selection
The Casual Vacancy
by J. K. Rowling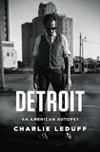 September's selection
Detroit: An American Autopsy
by Charlie LeDuff


---

2014 Reunion Weekend • September 17-21, 2014
REGISTRATION IS NOW OPEN! Registration for the reunion is required. Your registration form and payment are due by September 5th.

Access the registration form, view the schedule of events, accommodation information and see who else plans to attend
---
Events

Welcome Young Alumni Series • Various Cities
Each year volunteers around the country (and even the world!) plan events to welcome alumni to their cities. This is a chance to meet new people and reconnect with old friends. We hope you can join us for one of these casual, social events. (More cities being added all the time!).
September 13, 2014 • 5:00 p.m. • London, England • Coco Momo
October 23, 2014 • 6:00 p.m. • New York, NY • The Biergarten at The Standard
October 29, 2014 • 5:30 p.m. • Austin, TX • Pinthouse Pizza
November 6, 2014 • 6:00 p.m. • Denver, CO • Prost Brewing Company




Reception for Alumni, Parents and Friends • Walla Walla, WA
September 9, 2014 • 5:30 p.m. • At the Home of President George Bridges and Dr. Kari Tupper; Sherwood House
Read more and RSVP Online

A Taste of Whitman • Spokane, WA
September 11, 2014 • 6:30 p.m. • Spokane Club
Read more and RSVP Online

Portland Class of 1990 Mini-Reunion • Portland, OR
September 13, 2014 • 5:30 p.m. • Deschutes Brewery - Portland Public House
Read more and RSVP Online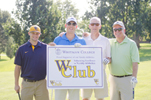 W Club 5th Annual Golf Tournament • Walla Walla, WA
Join your Whitman College friends, W Club members, and Missionary supporters for the Fifth Annual W Club Golf Tournament.
September 19, 2014 • Walla Walla Country Club
11:30 a.m. Registration and lunch (Driving range open)
1:00 p.m. Shotgun Start. Scramble format.
6:00 p.m. Awards Reception (wine included) at Sherwood Center Hall of Fame Foyer.
Read more and Register Online

Geology ROCKS! • Vancouver, British Columbia, Canada
October 20, 2014 • 7:00 p.m. • Hyatt Regency Vancouver, Regency Ballrooms C and D, 3rd level
Read more and RSVP Online

More Alumni Events


---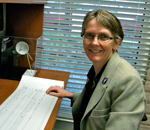 Whitman News

Whitman alumna looks to the stars
Suzanne Rosik Dodd '83 manages the Voyager spacecraft missions at NASA's Jet Propulsion Laboratory. We talked about tracking down black holes and her time at Whitman.
Read More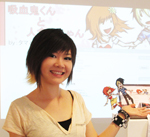 Megan Murayama '14 receives this year's Carlstrom Award
A Studio Art major with a concentration in New Genre Art and a minor in Japanese, Megan Murayama '14 is this year's winner of the Connie Jill Carlstrom Endowed Award in Japanese Studies.
Read More



New Whitman trustees and overseers appointed
Whitman College recently announced the appointment of seven new members of its Governing Board.
Read More

Whitman College hosts the annual American Association of Wine Economists conference
Between June 22 and 25, wine industry experts from business, academia and government gathered on the Whitman College campus for the eighth annual conference of the American Association of Wine Economists.
Read More

Visit the Newsroom


---

PHI DELTA THETA 100 Year Celebration
Save the dates!
April 24-26, 2015


More information to come.

Class of 1965 Fiftieth Reunion
May 21-24, 2015
Save the dates!
View the schedule of events, accommodation information, RSVP and see who else plans to attend.
To view information about upcoming 2015 reunions go to www.whitman.edu/reunions
---
Tweet much? #AfterWhitman
We want the Whitman community to see what our graduates do after they leave Walla Walla. Use the hashtag #AfterWhitman when tweeting, sharing news on Facebook or posting a photo to Instagram that shows what your post-Whitman life is all about.
---
Student Engagement Center announces three new team members.
This summer, the Student Engagement Center is delighted to announce three new team members, including two Whitman alumni! During July and August we are welcoming Fernando Medina Corey '14 (Technology and Marketing Fellow), Victoria Wolff (Internship Coordinator), and Gayle Townsend '80 and Parent '14 (Assistant Director for Career Development). Please stop in to Reid 219 next time you are on campus and say hello!
---
Why We Love Whitman
Photo by Joe Petrello of Dream Ride Charters & Tours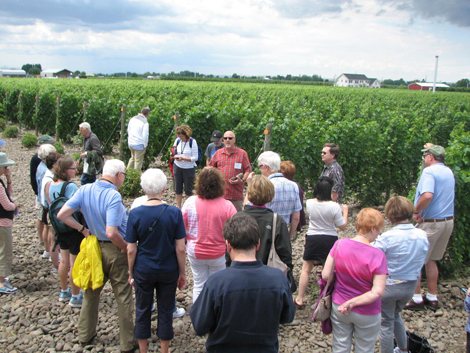 2014 Summer College vineyard tour led by Professor of Geology Kevin Pogue.