Faculty and Staff
Renee Archibald
Assistant Professor of Dance
BFA from University of North Carolina School of the Arts
MFA from University of Illinois at Urbana Champaign.
Renée Archibald is a dancer, choreographer. She has performed throughout New York City, the United States, and internationally with independent artists including Christopher Williams, Ann Liv Young, Joshua Bissett, Nina Winthrop, and Rebecca Lazier. Her choreographic work has been presented at NYC venues including The Brooklyn Museum, The Chocolate Factory, Danspace Project, Dance Theater Workshop, and The Kitchen. She has received choreographic residencies through the Brooklyn Arts Exchange, Movement Research, and Yaddo and has taught at Barnard College, University of Illinois, the Yard, and White Mountain Summer Dance Festival.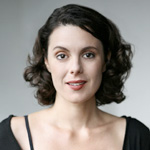 Jessica Cerullo
Assistant Professor of Theatre
Jessica is a performer and the Managing Director of MICHA, the Michael Chekhov Association. Her original performance work has been supported by the Brooklyn Arts Exchange, PS 122, the Terra Nova Collective, Seattle's Studio Current, Colorado's Tin Shop and Connecticut's Dragon's Egg residency. She has performed in numerous regional theaters, including the Folger Theater, is a former member of the Stanislavsky Theater Studio (now operating as Synetic Theater) and collaborates regularly with The Actors' Ensemble and the Dance Art Lab. Jessica teaches the Michael Chekhov technique internationally and organizes the annual 'Theater of the Future' open space event which brings together artists from around the world to envision our collective future in the theater both in the professional and pre-professional world. Her teaching is influenced by the principles of developmental movement, Body Mind Centering®, Liz Lerman's Critical Response Process and various approaches to improvisation. Together with Fern Sloan she wrote the MICHA workbook to assist those practically studying the Chekhov technique. She is the editor of the book Michael Chekhov: Critical Issues, Reflections, Dreams.Ms. Cerullo received an MFA in Contemporary Performance from Naropa University.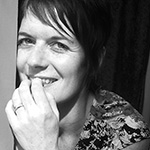 Kristen Kosmas
Assistant Professor of Theatre
M.F.A., Playwriting, Brooklyn College
B.F.A., Independent Theater Studies, Boston University
Kristen is an American playwright and performer. She has had new works commissioned by Performance Space 122 (NYC), The Theatre of a Two-Headed Calf (NYC), Seattle University's SITE Specific, Dixon Place (NYC), and the New City Theater in Seattle. Her plays and solo performances have been presented in Seattle, Austin, Boston, Chicago, and in New York City at numerous venues including the Prelude festival, Performance Space 122, Dixon Place, Little Theater, Barbès, the Ontological/Hysteric Downstairs Series, and the Poetry Project. Her play Hello Failure was published by Ugly Duckling Presse, and her multi-voice performance text This From Cloudland appears in the latest issue of "PLAY: A Journal of Plays." As an actor, Kristen has appeared in many notable new plays including Potatoes of August by Sibyl Kempson, Mark Smith by Kate Ryan, ASTRS and Some Things Cease To Be While Others Still Are by Karinne Keithley, The Internationalist by Anne Washburn, and Producers of Fiction by Jim Strahs. Kosmas is a founding member of the OBIE Award winning performance series Little Theater; the Brooklyn-based experimental writer's collective The Ladies' Auxiliary Playwriting Team; and The Twenty-Five Cent Opera of San Francisco, a monthly event for the enactment of texts and theatricals.
Jimmy Maize
Johnston Visiting Assistant Professor of Theater
M.F.A., Directing, from Columbia School of the Arts
B.A. Whitman College
Jimmy is a director, writer, designer and performer currently based in NYC. Recent writing/directing credits include his critically-acclaimed 100-actor adaptation of Spoon River Anthology (The Invisible Dog), a punk-rock musical about Arthur Rimbaud entitled Burn The End (The New School); and a folk-documentary play entitled John Muir Wolf. Other directing credits include The Tempest and Much Ado About Nothing (Classic Stage Co); Camino Real (Whitman College) and Into The Woods (Conn College). As a writer, he is a recipient of the first annual Bailiwick playwriting award and David Nord Award for his interview-based play In One Room, which has been performed nationally. Other writing credits includeBetween Life and Nowhere (Old Vic, 3-Legged Dog); In The Belly (Player's Loft); as well as numerous adaptations.
He is a member of Tectonic Theater Project, where he developed and assistant directed the Broadway production of 33 Variations starring Jane Fonda, the Pulitzer Prize-nominated Bengal Tiger at the Baghdad Zoo (Center Theatre Group), and The Laramie Project (national tour). He was also the sole dramaturg for The Laramie Project: 10 Years Later, which debuted simultaneously at 150 theaters nationwide, had a critically-acclaimed run at BAM, and has recently been published. He continues to teach the company's brand of devising, called Moment Work, both nationally and internationally.
Christopher Petit
Associate Professor of Theatre
Dept Chair and Director of Theater
Paul Garret Fellow
M.F.A. Columbia University Professional Director's Training Program
B.F.A., Rutgers University Professional Actor's Training Program.
Christopher is a director, performer, and teacher. In Seattle he has worked for the Seattle Repertory Theater, Seattle Children's Theatre, the Group Theater, Shady Lane Productions and Umo Ensemble, and was the founding Artistic Director of the Open Circle Theatre and an Artistic Associate for One World Theater. In New York City his work has been seen at Here Arts Center, Neighborhood Playhouse, Abingdon Theater, Mile Square Theatre, Upright Citizens Brigade and East Third Ensemble. He holds an MFA in directing from Columbia University and a BFA in acting from Rutgers University. Recent credits include The Skin of Our Teeth, The Tempest and two original pieces he devised; Mary Esther (in collaboration with Nick Zagone), and Final Broadcast (Umo Ensemble).
Akiko Nishijima Rotch
Visiting Assistant Professor of Theatre
M.F.A. Scenic Design, Tisch school of the Arts NYU
M.A. Interior & Architecture Lighting Design, Parsons School of Design
B.F.A. Scenography Design, Musashino Art University Tokyo, Japan
A native of Japan. Working in the New National Theatre in Tokyo as a scene painter. Starting the design career in New York. Moving to Juneau, Alaska in 2008. Recent set designs include: "Floyd Collins" ('13) "The Birthday Party" ('12) (Harper Joy Theatre) "Betrayal" ('13) "Bigfoot" ('13 &'12) "A Christmas Carol" ('11) "Blue Bear" ('12&'11) "Hansel & Gretel"('10)"Eurydice" by Sarah Ruhl ('10) "Battles of Fire and Water"('09) (Perseverance Theatre Juneau, Alaska) "Elixir of Love" ('10) "The Last Leaf" & "The Gift of the Magi" ('09) "Il trittico" (Il Tabarro, Suor Angelica, and Gianni Schicchi) ('08) (Opera To Go) "The Threepenny Opera" ('09) (Columbia University MFA Thesis project); "Measure for Measure" ('07) (NYU production) www.akikonr.squarespace.com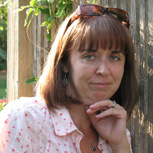 Robin Waytenick Smasne
Costume Designer; Senior Lecturer
M.F.A., University of Arizona
B.S., Oregon State University
Robin is the resident Costume Designer for Harper Joy Theatre. She teaches Costume Design, Costume Construction and Play Production Laboratory. Her costuming experience includes two artistically acclaimed seasons as resident Costume Designer for The Pit and Balcony Theatre Company. Her career has also taken her to theatres around the country including the Oregon Shakespeare Festival, The Western Stage, Ashlawn-Highland Summer Festival and The Barn Theatre. Robin's costume design credits include, among others, Les Miserable, Beauty and The Beast, The Cherry Orchard, She Loves Me, Alice in Wonderland, An Inspector Calls, The Philadelphia Story, Joseph and the Amazing Technicolor Dreamcoat, The School for Scandal, The Taming of the Shrew, and Born Yesterday. Robin holds an MFA in Costume Design from the University of Arizona.
Nathan Tomsheck
Technical Director; Lecturer
M.F.A., Yale University
B.A. Whitworth College
Nate has worked for the last ten years as an Associate Professor at LaGrange College in LaGrange Georgia, where his duties encompassed teaching, serving as Technical Director and resident scenic and lighting designer. Show credits of note while at LC include Sweeney Todd, Metamorphoses, Smokey Joe's Café, Little Shop of Horrors, The Maids, The 39 Steps, and The Cherry Orchard. Nate also free-lanced as a Technical Director and Scenic Designer in LaGrange and South Atlanta. Show credits include: Love Letters, Brighton Beach Memoirs, Spitfire Grill, and Smoke on the Mountain. In addition to theatrical work, Nate worked with the Hills and Dales Estate designing and constructing flower show exhibits for the Southeastern Flower Show of Atlanta. In his spare time Nate is an avid wood worker and gardener, although those take a back seat to his wife Laura and son Asher.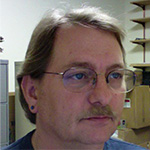 Kevin S. Walker
Technical Director; Lecturer
M.F.A., University of Oregon
B.A., Humbolt State University; M.A.T. Willamette University
Kevin brings 25 years of theatrical building experience to Harper Joy Theatre. Kevin has a B.A. from Humboldt State University, A Master of Fine Arts from the University of Oregon, and a MAT from Willamette University. Having worked in such diverse locations as Ashland. Ohio; Flagstaff Arizona; Boise, Idaho and Portland, Eugene and Corvallis, Oregon, he has amassed a huge amount of knowledge and experience in theatrical construction, which he puts to use to help create our season each year as well as to teach the Technical Production courses.
Keri Weber
Administrative Assistant, Harper Joy Theatre
Keri is a long time resident of Walla Walla. She and her husband have a daughter and two furry kids, Pup and Lucy. In addition to keeping up the homestead, Keri loves to spend time reading and bicycling. Happy to be part of the Whitman College family, Keri enjoys working with the students and faculty and learning more about the Theatre.