Christopher Leise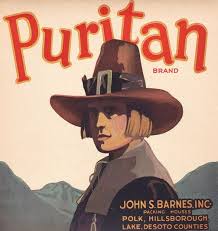 Associate Professor of English
Olin Hall 232
(509) 527-5121
leisecw@whitman.edu
Christopher Leise earned his Ph.D. in English and American Literature from the University at Buffalo (SUNY) in 2007 before teaching for two years at Plattsburgh State University (SUNY), where he spent hours staring over Lake Champlain looking for Champy. He did not see it. Delivered to Walla Walla's magnificently mild winters in 2009, he serves as a specialist in multi-ethnic US literatures, colonial American literature, and American Indian literatures from pre-contact to the present. He is currently an assistant professor.

Christopher co-edited two essay collections to date: William Gaddis, "The Last of Something" and Pynchon's Against the Day: A Corrupted Pilgrim's Guide. His essays are printed in, or forthcoming from, African American Review, MELUS: Multi-Ethnic Literatures of the US, Philological Quarterly, Pynchon Notes, and Studies in the Novel, and his book reviews have appeared in American Book Review and The Electronic Book Review. Currently, he is finishing a book-length examination of how postmodern-era fiction negotiates the legacy of American Puritanism and is beginning to write another book, this time on Haudenosaunee (Iroquois) literary history.
Professor Leise is the recipient of a Graves Award in the Humanities and numerous Whitman College-sponsored Louis B. Perry Summer Research Grants and Abshire Research Awards, all for student/faculty research collaboration. Alongside co-authoring a peer-reviewed paper with Whitman student Eleanor Gold ('11) and giving a conference paper with Brandon Hunzicker ('15), he has also taken students to Boston, New York, Philadelphia, and Salem, MA on research trips.
The proud father of three very ticklish children, Christopher perhaps invests more emotion into the outcome of New York Giants and Yankees games than befits a grown man. Along with the survey of twentieth-century American literature and introductory literature courses, he teaches contemporary multi-ethnic American fiction, Iroquois literature, literary theory, and Encounters. He tries not to spend too much of his time on email, owing to the aforementioned children (not to mention the Yankees and the Giants), but you should feel free to write him anyway if you have questions about his classes, the English department, or Whitman College generally.