Faculty and Staff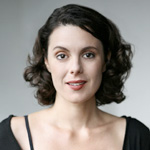 Jessica Cerullo
Assistant Professor of TheatreJessica is a performer and the Managing Director of MICHA, the Michael Chekhov Association. Her original performance work has been supported by the Brooklyn Arts Exchange, PS 122, the Terra Nova Collective, Seattle's Studio Current, Colorado's Tin Shop and Connecticut's Dragon's Egg residency. She has performed in numerous regional theaters, including the Folger Theater, is a former member of the Stanislavsky Theater Studio (now operating as Synetic Theater) and collaborates regularly with The Actors' Ensemble and the Dance Art Lab. Jessica teaches the Michael Chekhov technique internationally and organizes the annual 'Theater of the Future' open space event which brings together artists from around the world to envision our collective future in the theater both in the professional and pre-professional world. Her teaching is influenced by the principles of developmental movement, Body Mind Centering®, Liz Lerman's Critical Response Process and various approaches to improvisation. Together with Fern Sloan she wrote the MICHA workbook to assist those practically studying the Chekhov technique. She is the editor of the book Michael Chekhov: Critical Issues, Reflections, Dreams. Ms. Cerullo received an MFA in Contemporary Performance from Naropa University.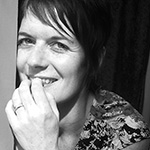 Kristen Kosmas
Assistant Professor of Theatre
M.F.A., Playwriting, Brooklyn College
B.F.A., Independent Theater Studies, Boston UniversityKristen is an American playwright and performer. She has had new works commissioned by Performance Space 122 (NYC), The Theatre of a Two-Headed Calf (NYC), Seattle University's SITE Specific, Dixon Place (NYC), and the New City Theater in Seattle. Her plays and solo performances have been presented in Seattle, Austin, Boston, Chicago, and in New York City at numerous venues including the Prelude festival, Performance Space 122, Dixon Place, Little Theater, Barbès, the Ontological/Hysteric Downstairs Series, and the Poetry Project. Her play Hello Failure was published by Ugly Duckling Presse, and her multi-voice performance text This From Cloudland appears in the latest issue of "PLAY: A Journal of Plays." As an actor, Kristen has appeared in many notable new plays including Potatoes of August by Sibyl Kempson, Mark Smith by Kate Ryan, ASTRS and Some Things Cease To Be While Others Still Are by Karinne Keithley, The Internationalist by Anne Washburn, and Producers of Fiction by Jim Strahs. Kosmas is a founding member of the OBIE Award winning performance series Little Theater; the Brooklyn-based experimental writer's collective The Ladies' Auxiliary Playwriting Team; and The Twenty-Five Cent Opera of San Francisco, a monthly event for the enactment of texts and theatricals.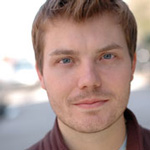 Jimmy Maize
Visiting Assistant Professor of TheatreJimmy Maize is an NYC-based director/playwright/performer. Recent directing credits include his 100-actor adaptation of Spoon River Anthology (The Invisible Dog); Much Ado About Nothing (Classic Stage Co); the rock musical Hypochondria by Kyle Jarrow, his adaptations of A Dream Play and The Seagull (Columbia University); The Skin of Our Teeth (Strasberg Institute); A Different Kind of Animal by Thomas Higgins (Theater Row) and You're Invited (London's Old Vic). He is an Artistic Associate of Tectonic Theater Project, where he has worked alongside his mentor Moisés Kaufman for nearly a decade. He assistant directed the Broadway production of 33 Variations starring Jane Fonda, Bengal Tiger at the Baghdad Zoo (Center Theatre Group), and The Laramie Project (national tour). He served as the associate director and dramaturg for Tennessee Williams' One Arm (The New Group) and dramaturged The Laramie Project: 10 Years Later. He is currently assisting Tina Landau on the Regina Spektor musical Beauty, as well as Nickelodeon's forthcoming SpongeBob SquarePants. As a playwright, he is a recipient of the first annual Bailiwick playwriting award and David Nord Award for his interview-based play In One Room, which has been performed nationally. Recent writing credits include Between Life and Nowhere (Old Vic, 3-Legged Dog); In The Belly (Player's Loft); the forthcoming Immigration Project (Working Classroom) as well as numerous adaptations. As an actor he has performed at P.S. 122, 3-Legged Dog, The Flea, Abington Theater, The American Globe Theater among others. He is an Associate Artist of Classic Stage Company, an Old Vic New Voices Fellow and an SDCF Observer. He obtained his BA with honors from Whitman College and his MFA in directing from Columbia University's School of the Arts.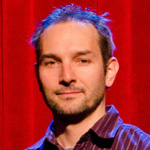 Greg Mitchell
Assistant Professor of Theatre
M.F.A., Scenic and Lighting Design from NYU's Tisch School of the Arts.Greg is a working theatrical lighting and scenic designer with hundreds of credits in Regional Theatre, New York/Off Broadway, Opera, Dance, and Corporate Events. This past year he designed scenery and lighting for productions of The Merry Wives of Windsor Terrace, Fabulation, and lighting for the new musical Arnie the Doughnut in New York City, lighting for A Christmas Carol at Juneau Alaska's Perseverance Theatre, and scenery for A Flea in Her Ear, Dirty Rotten Scoundrels and Company at SRT in Santa Rosa California. Upcoming projects include sets for The Wizard of Oz at Maui's Historic Iao Theatre and Dracula at CCT in Albany, NY. He has designed Off Broadway productions for Classic Stage Company, The Classical Theatre of Harlem, 37 Arts, and at Baruch Performing Arts Center. In New York and regionally he has worked at Lincoln Center, The Kennedy Center, Santa Rosa's Summer Rep, Sierra Repertory Theatre in California, Montana's Alpine Theatre Project, Tennessee's Playhouse on the Square, Maine's Penobscot Theatre Company, and Alaska's Perseverance Theatre, among others. For Television Greg has art directed for VH1, MTV, CNBC, Spice Network, and Fox News. Previously he has taught or served as a guest artist at Juilliard, Fort Lewis College, The University of Maine, Catholic University, and CUNY Laguardia. Greg's work has been nominated for the Helen Hayes Award for Outstanding Design. He earned a MFA in Scenic and Lighting Design from NYU's Tisch School of the Arts.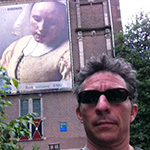 Christopher Petit
Associate Professor of Theatre
Dept Chair and Director of Theater
M.F.A. Columbia University Professional Director's Training Program
B.F.A., Rutgers University Professional Actor's Training Program.Christopher is a director, performer, and teacher. In Seattle he has worked for the Seattle Repertory Theater, Seattle Children's Theatre, the Group Theater, Shady Lane Productions and Umo Ensemble, and was the founding Artistic Director of the Open Circle Theatre and an Artistic Associate for One World Theater. In New York City his work has been seen at Here Arts Center, Neighborhood Playhouse, Abingdon Theater, Mile Square Theatre, Upright Citizens Brigade and East Third Ensemble. He holds an MFA in directing from Columbia University and a BFA in acting from Rutgers University. Recent credits include two original pieces he devised; Mary Esther (in collaboration with Nick Zagone),and Final Broadcast (Umo Ensemble).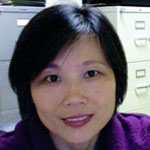 Jia Qi
Administrative Assistant, Harper Joy Theatre
B.S., San Francisco State UniversityBorn and raised in Beijing, China. Qi (Chee) is very happy to be settled in Walla Walla and proud to be part of Whitman College. She graduated from San Francisco State University with a bachelor of science in business administration - concentration in accounting. Qi thinks working for the Theatre Department is a wonderful opportunity to learn about theatre art and provide administrative assistance to the department.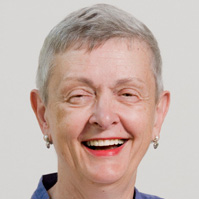 Nancy Simon
Garrett Professor of Drama
Ph.D., University of Washington; M.A., Tufts University
B.A. Whitman CollegeNancy Simon teaches acting, directing, history and literature. Her degrees in theatre include a B.A. from Whitman College, an M.A. from Tufts University, and a Ph.D. from the University of Washington. She also studied lighting design at Lester Polakoff's Studio and Forum of Stage Design. She works as a free-lance director of theatre and opera and travels the world visiting theatres.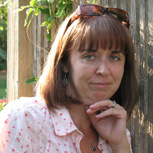 Robin Waytenick Smasne
Costume Designer; Senior Lecturer
M.F.A., University of Arizona
B.S., Oregon State UniversityRobin is the resident Costume Designer for Harper Joy Theatre. She teaches Costume Design, Costume Construction and Play Production Laboratory. Her costuming experience includes two artistically acclaimed seasons as resident Costume Designer for The Pit and Balcony Theatre Company. Her career has also taken her to theatres around the country including the Oregon Shakespeare Festival, The Western Stage, Ashlawn-Highland Summer Festival and The Barn Theatre. Robin's costume design credits include, among others, Les Miserable, Beauty and The Beast, The Cherry Orchard, She Loves Me, Alice in Wonderland, An Inspector Calls, The Philadelphia Story, Joseph and the Amazing Technicolor Dreamcoat, The School for Scandal, The Taming of the Shrew, and Born Yesterday. Robin holds an MFA in Costume Design from the University of Arizona.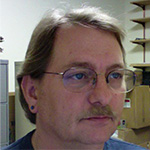 Kevin S. Walker
Technical Director; Lecturer
M.F.A., University of Oregon
B.A., Humbolt State University; M.A.T. Willamette UniversityKevin brings 25 years of theatrical building experience to Harper Joy Theatre. Kevin has a B.A. from Humboldt State University, A Master of Fine Arts from the University of Oregon, and a MAT from Willamette University. Having worked in such diverse locations as Ashland. Ohio; Flagstaff Arizona; Boise, Idaho and Portland, Eugene and Corvallis, Oregon, he has amassed a huge amount of knowledge and experience in theatrical construction, which he puts to use to help create our season each year as well as to teach the Technical Production courses.