Upcoming Lectures
Economics Department
---
UPCOMING DEPARTMENT EVENTS
The Department of Economics presents Lectures, Visiting Educators,
and various other educational opportunities for students, faculty, and the public,
which will be detailed when more information about each event is available.
CURRENT EVENT SCHEDULE
"Why Worry About Inequality?": A Lecture by Economist Robert Reich
Date: April 30, 2014 Time: 7:00 p.m. Location: Cordiner Hall
The lecture is sponsored by
The Genevieve Paterson Perry Endowment for the Study of Economics
and
The Department of Economics
About Robert Reich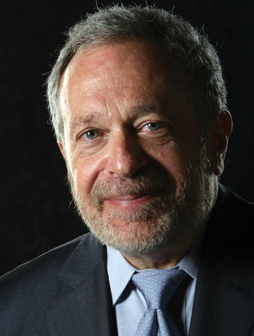 Mr. Reich is a political economist, professor, author, and political commentator. He served in the administrations of Presidents Gerald Ford and Jimmy Carter as well as being the Secretary of Labor under President Bill Clinton. Currently he is a Professor of Public Policy at the Goldman School of Public Policy at the University of California, Berkeley. Formerly he was a professor at Harvard University's John F Kennedy School of Government and the Heller School for Social Policy and Management of Brandeis University. He has been a contributing editor of The New Republic, The American Prospect, Harvard Business Review, The Atlantic, The New York Times, and The Wall Street Journal. He has published numerous best-selling books and explored the growing gap of income inequality in his Sundance-award willing film Inequality for All.
About the Perry Endowment
The Perry Endowment was established in 1999 by former President Louis B. Perry to honor his wife, Genevieve Patterson Perry. Genevieve Perry was educated as an economist at UCLA and served Whitman in a leadership role during her husband's presidency from 1959 to 1967. The endowment enriches the study of economics by bringing distinguished economists to Whitman College to present a public lecture in the general areas of economic policy and business ethics and to visit classes.