Living in Walla Walla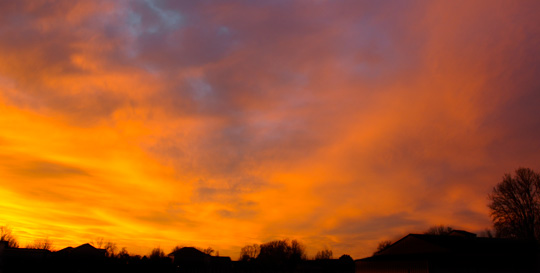 What's up with Walla Walla? What's it like to live there, er, here? Some of the best answers to those questions come from Whitman College students who have come to love the city that is their "home away from home."
Among them is Kari Martin '09, an environmental studies and sociology major. She has found the inside track on living in Walla Walla, and she shared her thoughts about it with the community. The following is a reprint of a column she wrote for the Walla Walla Union-Bulletin. It was published Jan. 25, 2009 and offers perspectives of a "nonnative transplant."
In environmental ecology, there is a special term used to designate a plant or creature that has been introduced to an area from elsewhere and is not an established part of the local ecosystem: nonnative species. A foreigner, essentially. By that definition I suppose I qualify as exactly such here, having plopped myself down in Walla Walla only three years ago.

I am a nonnative transplant to this community, and the norms of ecology are against me. Unless an individual is especially hardy, it will go into shock and dies when uprooted and moved to a new location. Especially when that individual is from a land far, far away.

My homeland is at 64 degrees north latitude, and I hail from the interior Alaskan town of Fairbanks. I'll be the first to admit that when I transplanted myself to Walla Walla to be a student, I never imagined that my wild and unruly Alaskan roots could ever take hold here.

Growing up smack-dab in the middle of Alaska, I grew up knowing majestic mountains, and expansive forests, and extreme temperatures. I knew green. I knew snow. Here in this corner of the Columbia Basin, in the rain shadow of the Cascades, there was none of that.

When I first arrived in Eastern Washington, I saw only brown and flat and tame. I saw a cultivated landscape. When I spoke with friends and family back home in Alaska, I would ask them only half-jokingly if they could please send me a single green tree in the mail. With a disdainful pride that Alaskans are unfortunately known for, I assumed my new surroundings were undoubtedly inferior to the extreme northern climate I knew, could never compare to pristine Alaska, where more than half the state's acreage is protected public land and where people still heat their rustic homes with wood fuel and hunt and fish and have a connection to the land.

What could this arid, shriveled landscape in the southeast corner of Washington possibly teach me? Such was my disparaging attitude when I arrived here. I had written Walla Walla off before I even gave it a chance.

Now, after more than three years here, it is time for me to swallow my Alaska-sized ego and confess: I like it here.

In fact, I like it here so much that I could (gasp) be persuaded to stay, after I graduate from college this spring. It is time for me to admit that life here is not so very different from my world back home — and that Eastern Washington holds a splendor all of its own. Sure, the mountains here are considerably smaller.

Kari Martin '09

It is noisier and more crowded. There are fewer trees, and the sun doesn't stay out all night in the summertime.

But guess what? The sun also doesn't disappear for five months of the year her, and as much as I want to claim being a tough Alaskan pioneer, I don't really miss 40-below zero for two weeks on end. I enjoy being able to buy fresh, local produce as reasonable prices. I like being able to ride my bike throughout most of the year.

Sunsets are incredible — I have a special "sunset spot" out Lower Waitsburg Road that I return to over and over again. I've enjoyed getting to know the culture of this community, which is surprisingly diverse and creative and sometimes gives my own eclectic hometown a run for its money! Alaskans have the warmest hearts — why should that mantra be exclusive?

I've met some of the friendliest, most approachable, and most interesting people right here in this community.

Could it be, that there is more than one place in this world of value and worth? It shames me to admit something so simple, but this is the lesson that being a nonnative species has taught me.

If I had never come here, I would be stuck with my over-sized Alaskan pride. Maybe it's not so hard to be an uprooted transplant.

At home in Fairbanks, I always liked knowing where I was in relation to the mountains: wherever I was, the mountains were always south.

To my pleasant surprise, I've found I can also do that here, with the Blues, except it's east.

The very same Canada geese that spend their summers grazing in the fields of Alaska pass thorough Walla Walla in the spring, honking overhead in V-formation.

The same sun shines over the grape and alfalfa crops here as glistens off the mountains of Alaska, and I'm grateful to have had the opportunity to experience it now from two different angles. Perhaps 64 degrees north latitude in not so very far away after all.

Walla Walla, you've managed to bring an Alaskan's big head down to a normal size — no small feat, I assure you — and teach me that I can thrive in more than one environment.

Maybe we all need to spend a little bit of time as a nonnative species, in order to figure that out.