Construction History
Construction on the Glover Alston Center began during the summer of 2009 and concluded that December. The Glover Alston Center opened on Martin Luther King Jr. Day on January 18, 2010.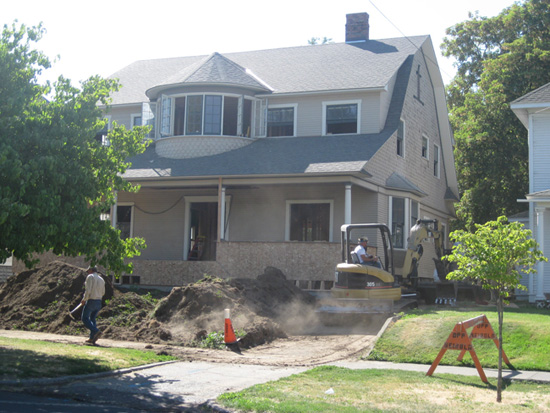 August 2009: exterior demolition & landscaping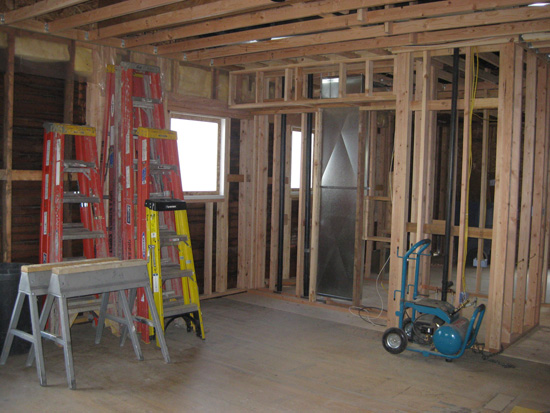 August 2009 internal remodeling: new internal wooden framing installed to support the 2nd floor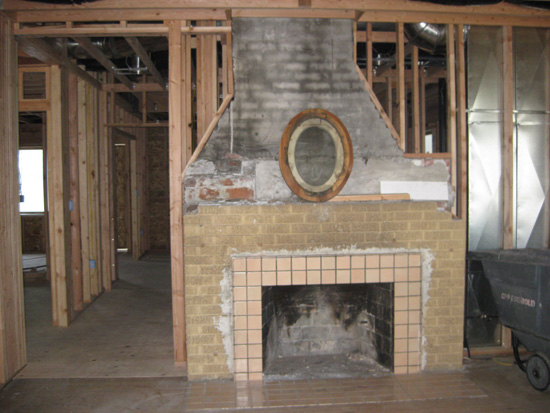 August 2009: fireplace and lounge area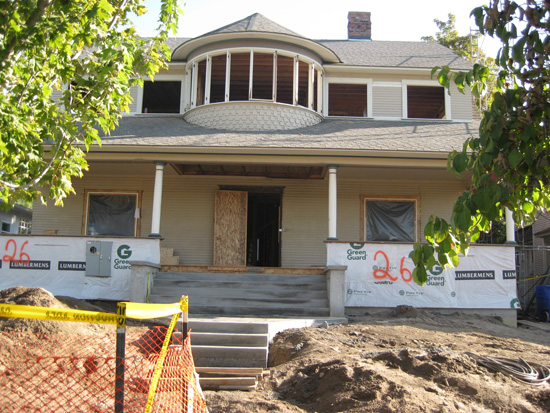 Mid-September 2009: new front steps & landscaping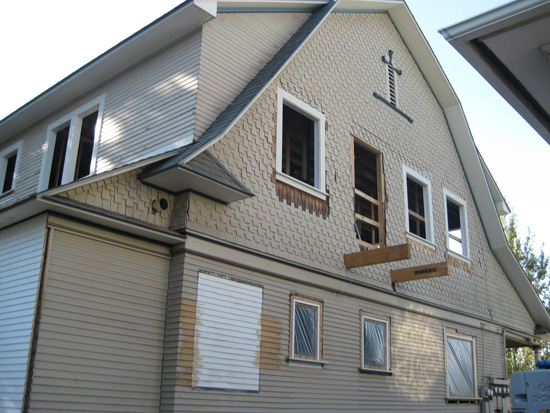 Mid-September 2009: east siding - notice the gaps by the windows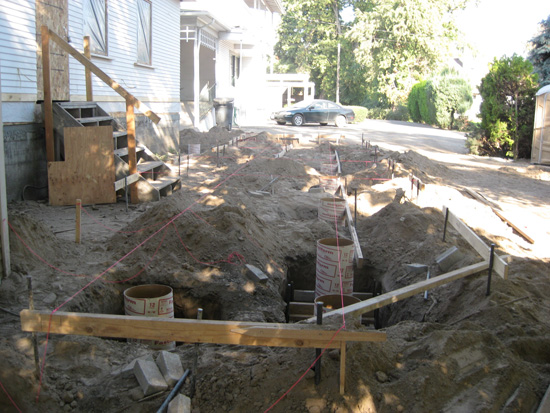 Mid-September 2009: work commences on the back deck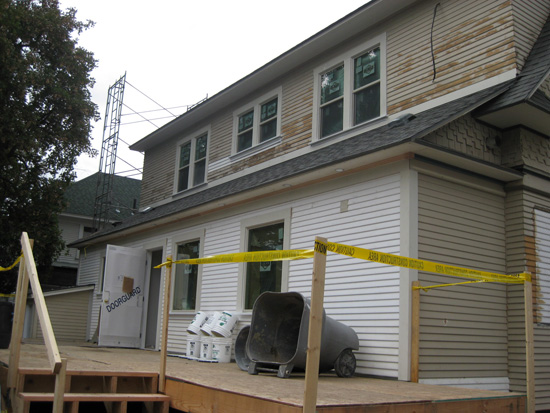 Mid-October: back deck nearing completion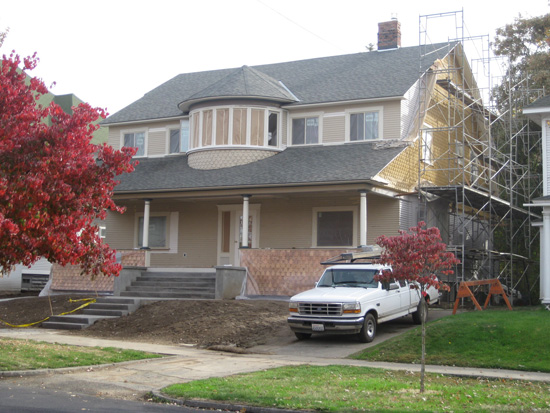 Mid-October: front view with new additions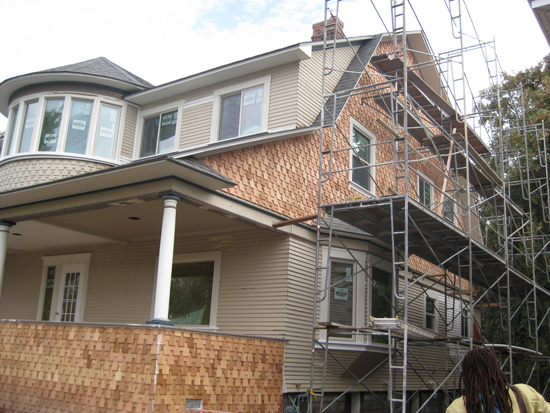 Mid-October: new siding installed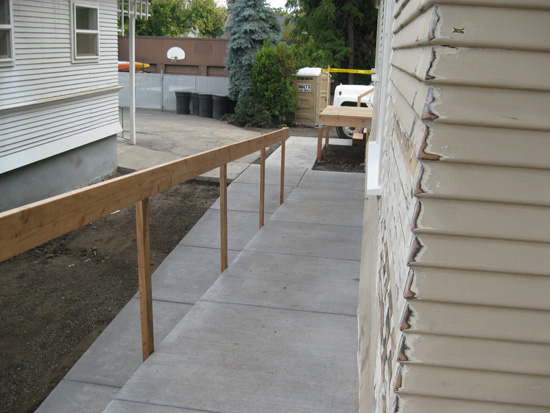 Mid-October: wheelchair-accessible ramp completed & landscape/bike parking area excavated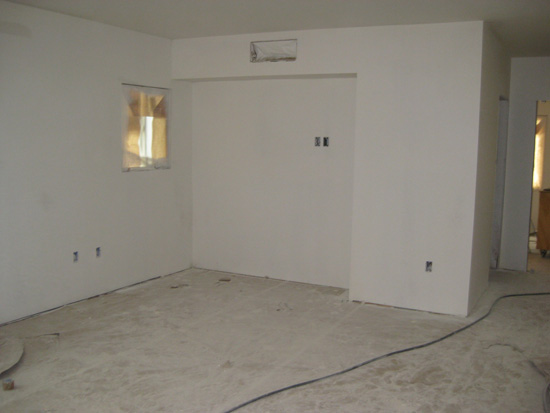 Mid-October: drywall completed for the main lounge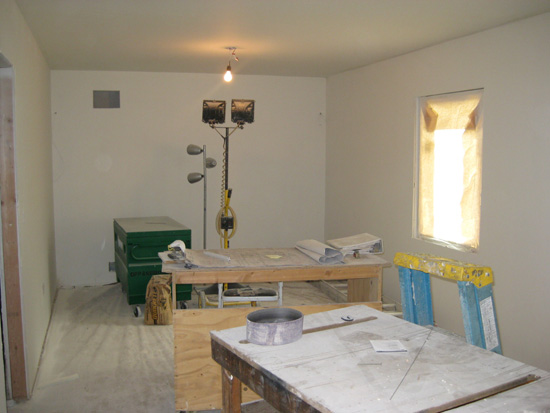 Mid-October: dining room/academic seminar room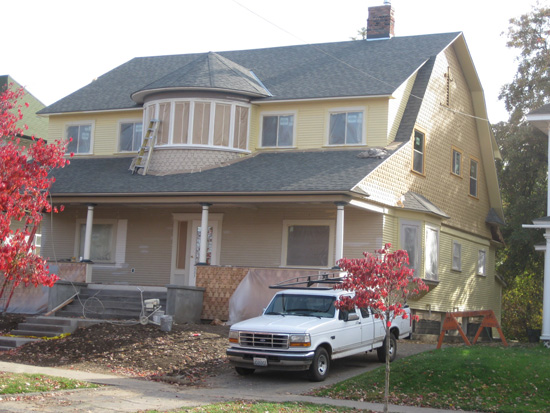 Late October: exterior painting in progress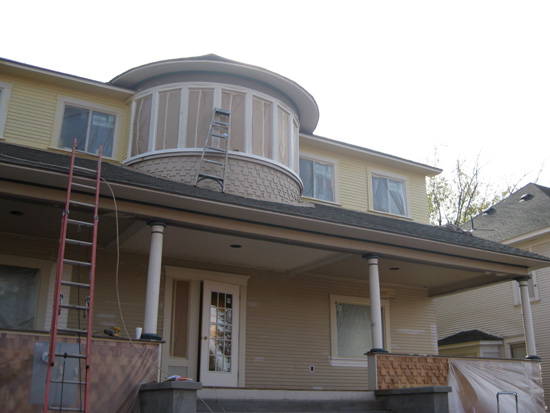 Late October: exterior painting in progress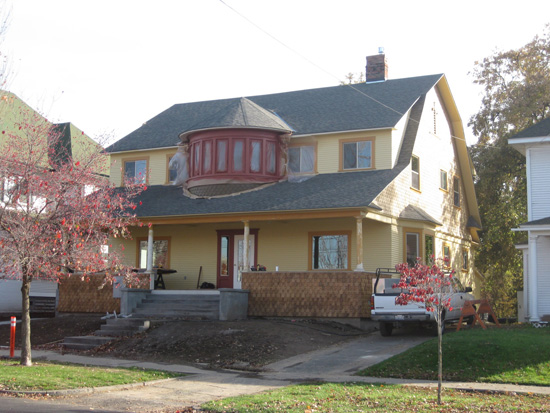 Early November: exterior painting nearing completion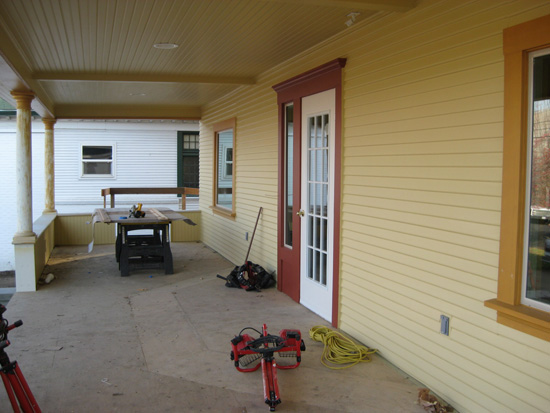 Early November: front porch with the new paint job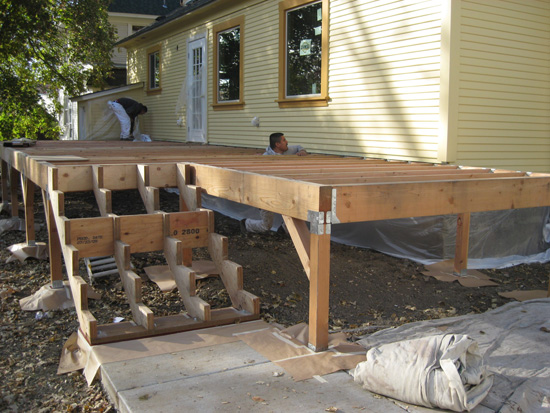 Early November: foundation for the deck is in place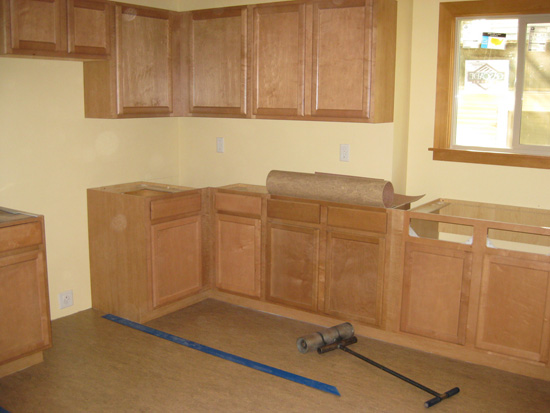 Early November: kitchen with brand new cabinets & linoleum floors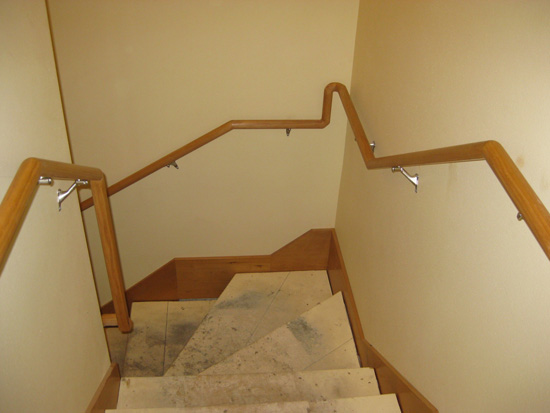 Early November: stairs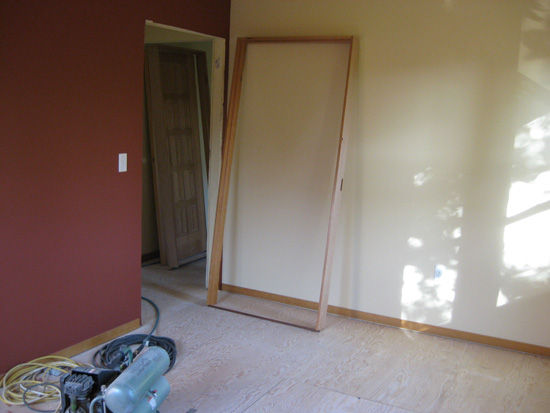 Early November: 2nd floor meeting/work space highlighted by an accent wall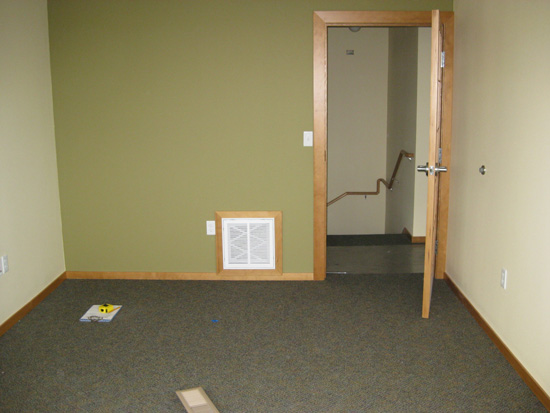 Mid-November: completed carpeting and 2nd players of interior paints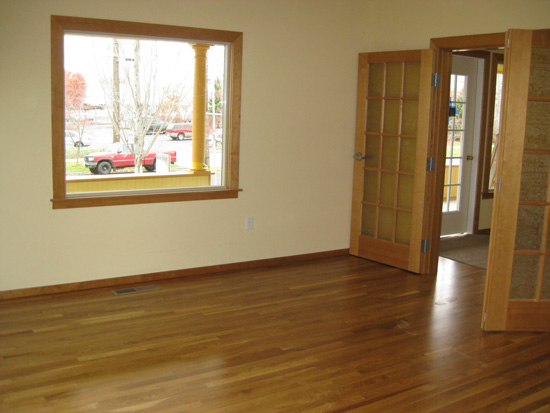 Mid-November: new hardwood floors for one of the two main floor lounges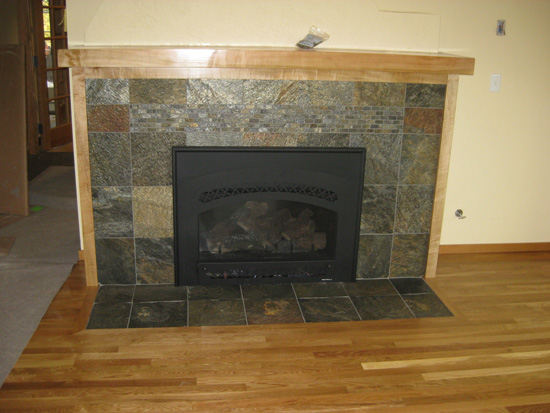 Mid-November: completed fireplace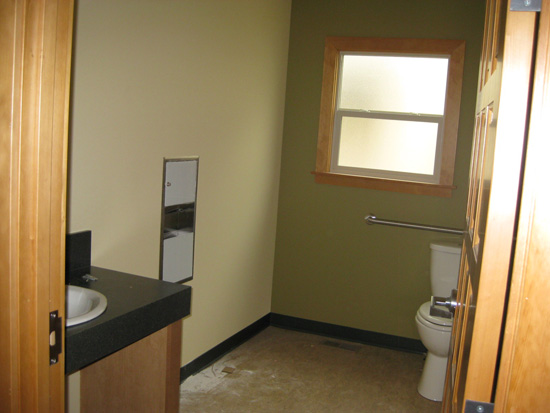 Mid-November: remodelled bathrooms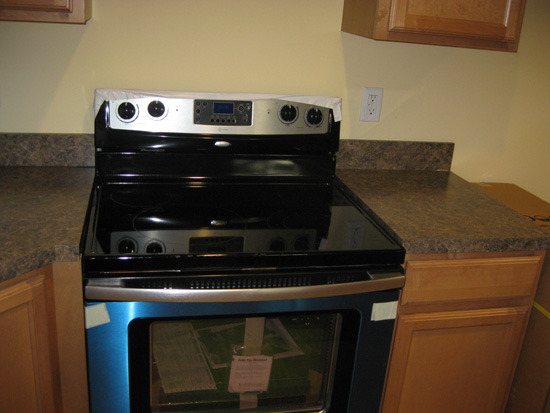 Mid-November: one of two gas stoves/ovens for the kitchen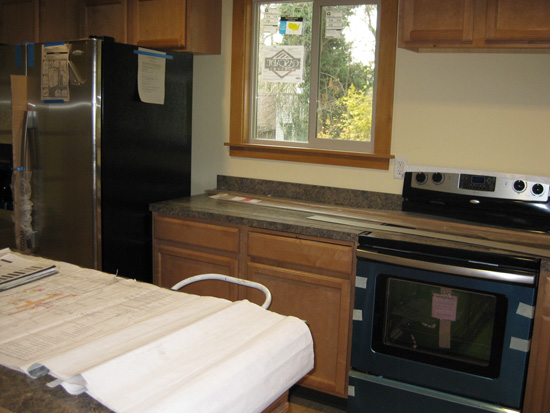 Mid-November: nearly finished kitchen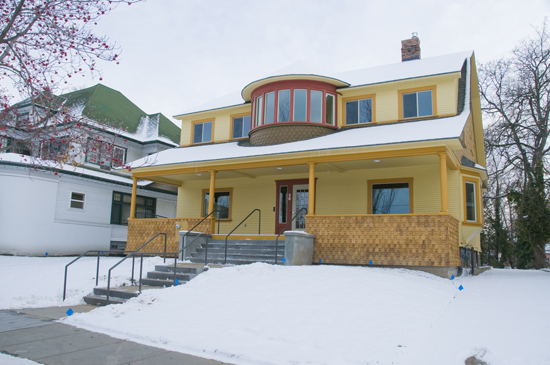 Winter Break: project completed!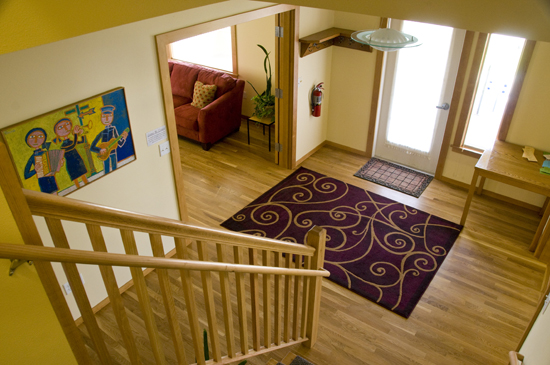 Stairwell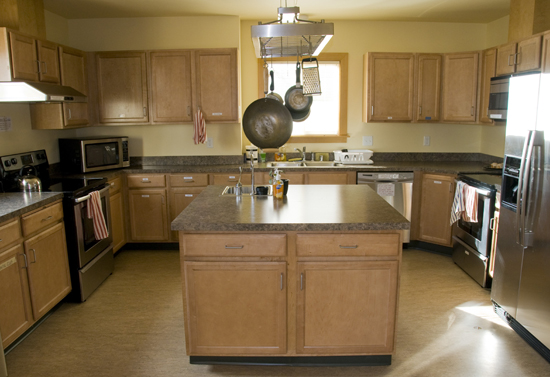 Fully stocked kitchen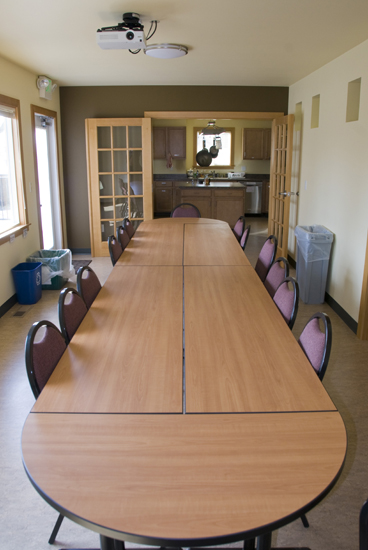 Dining room/seminar room/smart classroom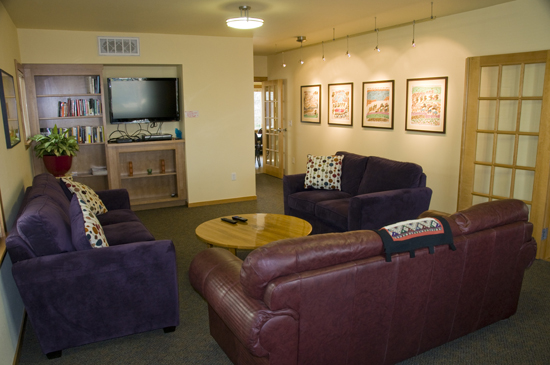 Main lounge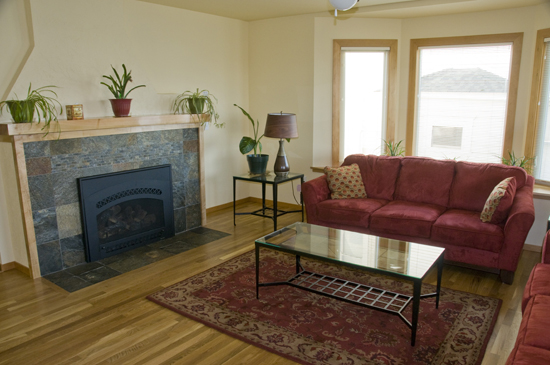 Fireplace room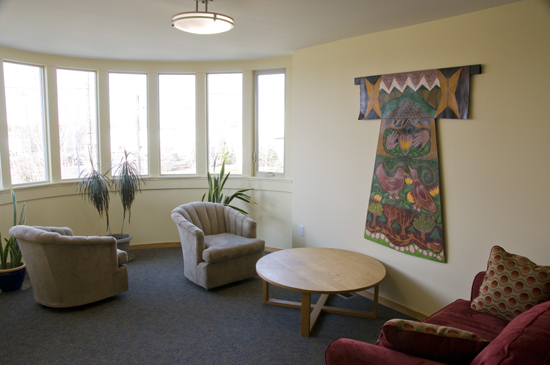 Upstairs study/meeting room